The Truth About Naomi Osaka And Cordae's Relationship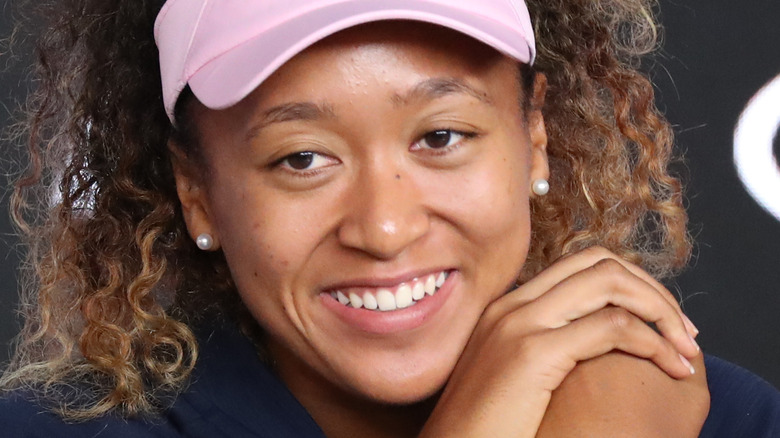 Shutterstock
Naomi Osaka is a queen both on and off the tennis court. And it's clear that no matter what she decides to do with her life, she's got the support of her boyfriend, Cordae, a buzzy up-and-coming rapper. GQ called the ridiculously talented and attractive pair "the coolest young couple on the planet," and it's hard to disagree.
Osaka made major headlines when she decided to drop out of the French Open following a dispute with the organization, which would not allow her to skip press conferences even though she said it was harmful to her mental health. She later also withdrew from Wimbledon, stating that she was taking time for friends and family, per ESPN.
Now that her schedule is officially cleared for spending some quality time, we're curious about the relationship between Osaka and her rapper BF. Luckily, the duo seems plenty willing to gush about one another to the public.
Naomi Osaka and Cordae are each other's biggest fans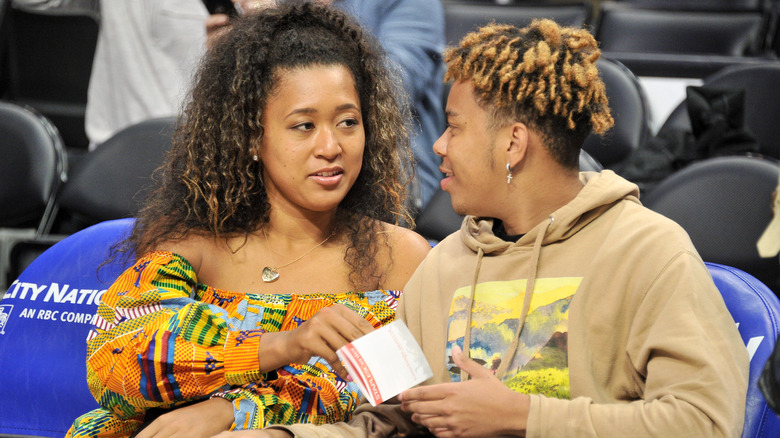 Allen Berezovsky/Getty Images
Naomi Osaka and Cordae's first date was at the Staples Center for a Clippers game roughly two years ago, according to an interview they did with GQ in February 2021. At the time, Cordae didn't even know Osaka was a tennis player. Now, however, the couple is one another's biggest fans. "Eventually, he let me listen to his music, which I feel really grateful and honored about, to be honest. He's a perfectionist, and I think that's sort of what I am too. So maybe that's why we get along," Osaka said.
And if you need any proof that Cordae is a supportive boyfriend, just check out his reaction to watching her win her second U.S. Open.
During the GQ interview, the couple also described when the other took time out of their own schedules to get together and show support, like when Osaka was in quarantine in New York during the pandemic. "Sometimes I would call Cordae, and maybe in some of the calls I would cry. I don't remember," she told the magazine. "And he flew out, even though he was really busy. I really appreciated that." Cordae added, "She'll just take time out of, you know, whatever she got going on training and things of that nature to just come with us on tour for, like, two weeks at a time." Honestly, this is the sweetest thing we've ever seen.