Inside Salma Hayek's Marriage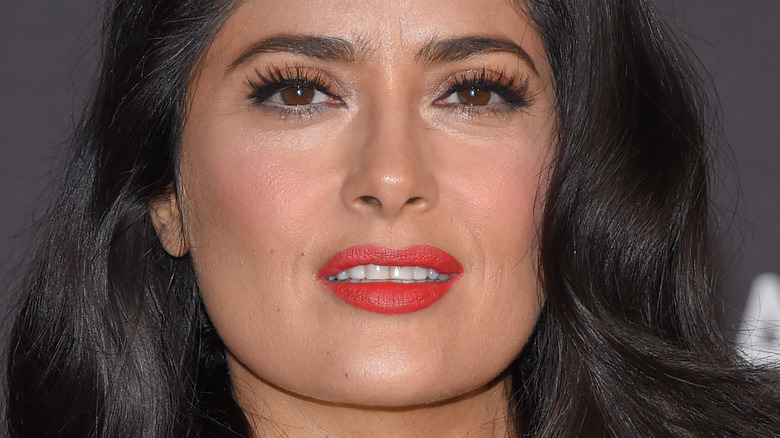 Shutterstock
Salma Hayek is one of the biggest movie stars in the world. The Mexican-American actor who got her start in telenovelas made a name for herself because of her versatile acting talent, which she's put to use in TV shows, dramas, and big-budget Hollywood films. Despite having gotten her acting start during the late 1980s, Hayek didn't really see a breakthrough in Hollywood until she played Mexican artist Frida Kahlo in the 2002 biopic "Frida," which she both starred in and served as a producer and choreographer, according to IMDb. Hayek went on to be nominated for an Academy Award for the role of Kahlo.
Since the critically acclaimed "Frida," Hayek has proven her dramatic prowess even more with a variety of roles in different projects. From "30 Rock" to the upcoming Marvel's "Eternals," Hayek has shown that she's one of the most dynamic and adaptable actors in Hollywood right now. "I had an acting teacher who once told me that you could never really create from comfort," Hayek told Oprah Winfrey during a 2003 interview for O Magazine. "To do well as an actress, you have to push yourself to the edge. When you're comfortable, you're still on your ass." 
Hayek has definitely pushed herself to the edge as a professional, but what about her personal life? Read on to find out more about her marriage to François-Henri Pinault.
Salma Hayek and Francois-Henri Pinault have 'no resentment' in their marriage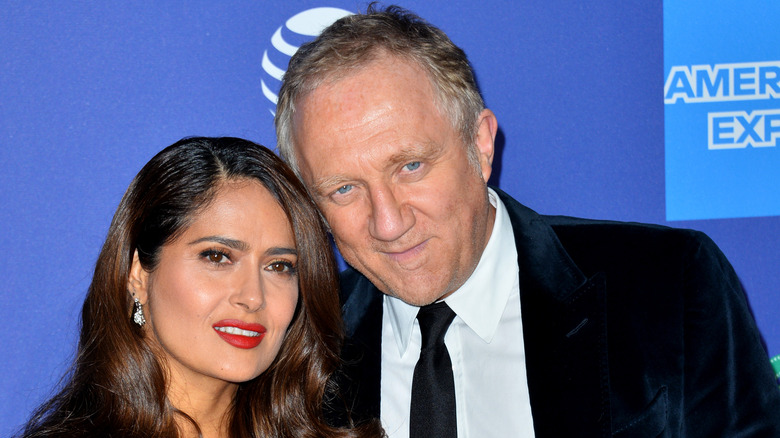 Shutterstock
Salma Hayek has taken the entertainment industry by storm. But outside of her acting work, Hayek has a long-lasting marriage. The "Fools Rush In" star has been married to French billionaire and Kering CEO François-Henri Pinault for 12 years, per ET Online. The couple met at a gala in Venice in 2006, per Grazia, and they got married on Valentine's Day in 2009, two years after welcoming their daughter, Valentina. "He's made me become a much better person and grow in such a good, healthy way," Hayek shared with Dax Shepard on the "Armchair Expert" podcast in February 2021, via ET Online.
And in a virtual visit to the ladies of "Red Table Talk" on June 23, Hayek shared the key to her 12-year marriage to Pinault. "When there is conflict, we put all the energy in solving the problem — never finding who to blame or, 'You should have done this or that.' No," Hayek said (via People). "All our energy goes into, 'How do we solve this?'" This strategy has definitely worked for the high-profile couple because "We've never said anything nasty to each other...No resentment."
That seems advice that anyone can use in a long-term relationship. Whatever these two are doing is certainly working for them!