The Record Setting Amount Of Money Serena Williams Has Made From Tennis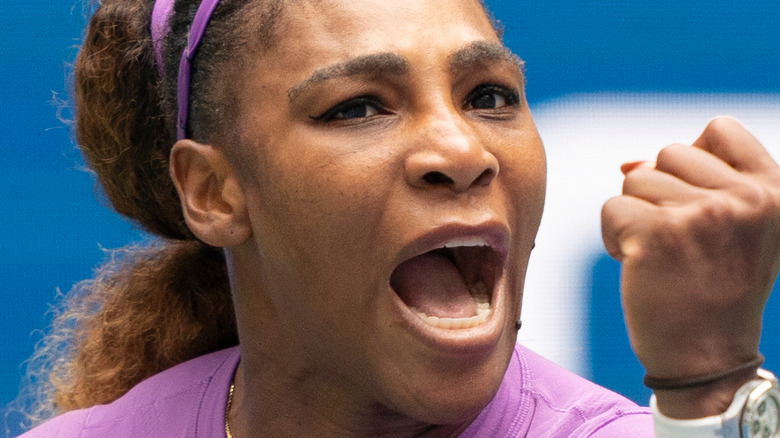 Shutterstock
Serena Williams is the GOAT of the tennis world, there's no denying that. She has been dominating the tennis courts since she turned pro in 1995 when she was 14 years old. Williams achieved the ranking of No. 1 in the world for the first time in 2000, when she was 21, per WTA.
Williams subsequently became the oldest player to be ranked No. 1 in the world in 2013 when she was 31 — the sixth time (of eight times total) in her career that she was deemed the best in her sport, per Twenty Two Words. Williams is tied with Steffi Graf for the most consecutive weeks ranked No. 1 with 186 weeks. Overall, Williams has been ranked No. 1 for 253 cumulative weeks of her career.
Over the years, Williams has earned four Olympic gold medals, 13 Grand Slam singles titles, and 14 Grand Slam doubles titles with her sister Venus. Williams is also the only tennis player, male or female, to win three of the four Grand Slam tournaments at least six times, per WTA. As of this writing, Williams, who will turn 40 in September, is ranked No. 8 in the world. As we said, she is the GOAT — and the incredible amount of money Williams has earned throughout her tennis career proves it.
Serena Williams has made more money in tennis than any other female player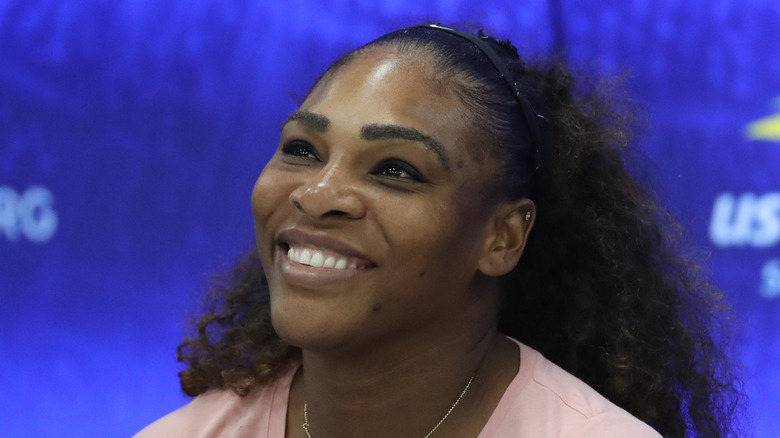 Shutterstock
Serena Williams tops the list of female professional tennis players in terms of earnings. But before we get into the exact amount, let's look at the top five in terms of earnings to demonstrate how Williams absolutely dominates this list.
The fifth highest-earning tennis player, Caroline Wozniacki, has earned $35,233,415, while the fourth highest-earning player, Simona Halep, has made $37,549,118. Coming in third is Maria Sharapova with $38,777,962, while Williams' sister Venus came in second, having earned $42,173,992 throughout there career, per WTA. Williams, however, has earned more than twice that of Venus on the tennis court. Williams has earned an astounding $94,453,854 in prize money. In terms of all tennis players, male or female, Williams is the fourth highest-earning, per Insider.
Overall, Williams has a net worth of $210 million, per Celebrity Net Worth. In addition to her earnings on the court, Williams has a number of lucrative endorsement deals. She makes $15-20 million a year from Nike and Kraft alone.