What Is Tennis Star Naomi Osaka's Nationality?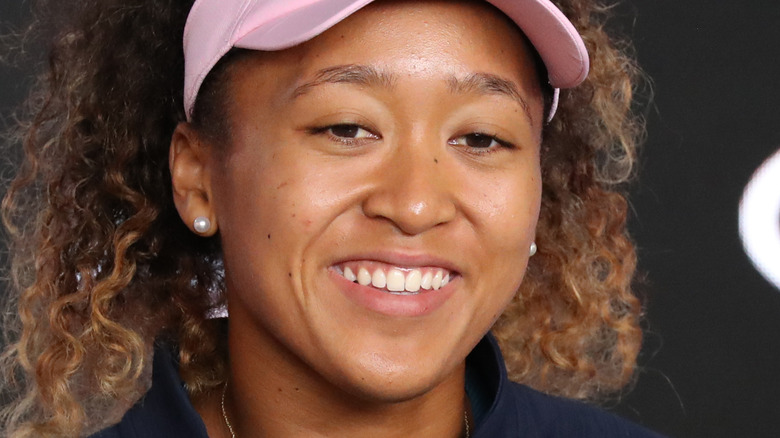 Shutterstock
Naomi Osaka is a force to be reckoned with, both on and off the tennis courts. She has won a handful of Grand Slam events and stood up for herself ahead of high-pressure events. She has become an outspoken advocate for causes that matter to her, and she's already worth at least $25 million. Throughout her rise to stardom, she has maintained ties to her heritage, keeping connections to both her mother and her father's homelands.
As Osaka's biography on her website notes, she and her family moved to New York when she was just three years old. They lived with her father's family in New York, and when Osaka was eight or nine, the family put down roots in Florida. Once there, she threw herself wholeheartedly into tennis. Osaka trained with her older sister and dad during the day and the sisters were homeschooled in the evenings.
The future tennis champion's father was inspired by another famous tennis dad: Venus and Serena William's father, Richard Williams (per Players Bio). Tennis prompted the family's move to Florida, where dad coached and mom handled the finances. "My mum sacrificed a lot. We would go to tournaments and she would stay at home and work because someone had to pay for the flights and stuff," Osaka explained to TennisTonic in 2019. "I'm very grateful for everything she's done and I can only hope that what I'm doing now can repay her in some way." Keep reading to learn more about Osaka's background.
Naomi Osaka is frequently questioned about her ethnicity and nationality
Marie Claire notes that Naomi Osaka's parents are Tamaki Osaka, from Japan, and Leonard Francois, from Haiti. The two met when Tamaki was in high school and he was in Japan attending college. They quietly dated for some time, anticipating judgment for their interracial relationship. In fact, Tamaki's parents cut off contact for years after learning of the pair's romance.
Osaka was born in Japan and identifies as Asian and Black. She wrote in a 2020 Esquire op-ed, "As long as I can remember, people have struggled to define me. I've never really fit into one description." The tennis star has developed strong connections to her Japanese and Haitian heritage. The tennis champion's mother always "encouraged me to embrace my diversity," Osaka explained to Because of them We Can.
In a U.S. Open interview, she detailed, "Japanese culture? I kind of love everything about it. I love the food. Everyone's really nice. There's just a lot about Japan that's really cool." As for her father's ties to Haiti, "if you've ever met a Haitian person, they are just really positive, and literally, if you're friends with them, then they will do anything for you." Osaka added, "I'm really happy that my grandparents and my dad's side of the family is like that." Osaka grew up holding dual citizenship in both the United States and Japan. However, in October 2019, she chose to keep her Japanese citizenship and will represent Japan at the Tokyo Olympics.