The Truth About Rosie O'Donnell And Tom Cruise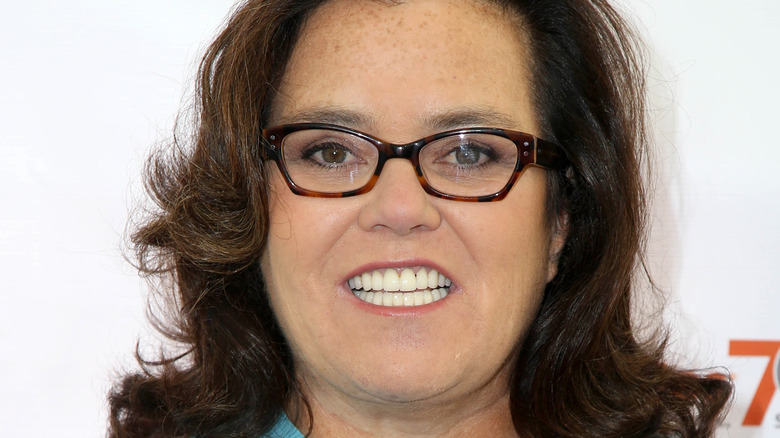 Shutterstock
Tom Cruise and Rosie O'Donnell's friendship has been charmingly sweet and friendly on-camera for years — and the outspoken comedian has confirmed it isn't for show. O'Donnell, speaking on a June 24 episode of SiriusXM's "The Jess Cagle Show" said, "He is the only person who never misses my birthday." She added that "in knowing him for 25 years now, he has never missed my birthday or an event in my life" (via Us Weekly). As the outlet noted, Cruise and O'Donnell have put on a fun, flirtatious banter throughout the course of her "The Rosie O'Donnell Show," which ran from 1996 to 2002, with the "Mission Impossible" star even filming a hilarious segment mowing O'Donnell's lawn and handing her lemonade to close out her final episode. Clearly, they have a good thing going! 
Despite this, Cruise and O'Donnell's endearingly wholesome bond isn't what you might think. Here is what O'Donnell revealed on her recent podcast appearance about the side to their friendship fans might not be aware of. And the topics (or one topic in particular) they don't really discuss. 
Rosie O'Donnell doesn't speak to Tom Cruise about his Scientology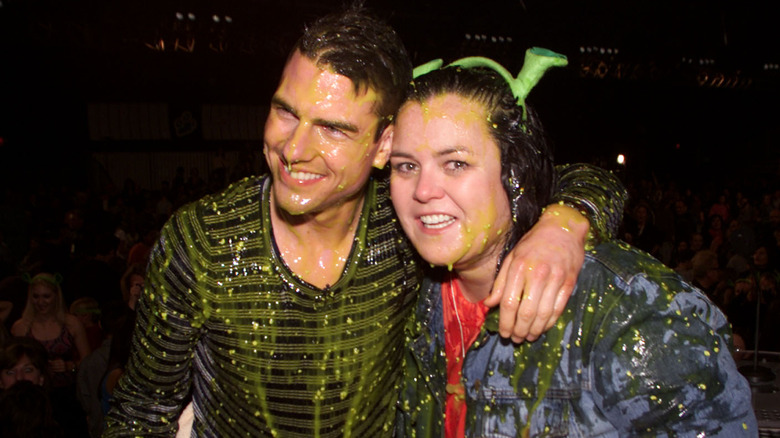 Kevin Winter/Getty Images
While Tom Cruise might never forget Rosie O'Donnell's birthday, the comedian told Jess Cagle on "The Jess Cagle Show" (via Us Weekly) that the two are not "phone friends." "I don't have his home phone number," O'Donnell revealed, explaining, "People think in Hollywood ... everybody knows each other, but I know him in the way that I did in that time 25 years ago." 
She added that while Cruise hasn't changed with his notoriety skyrocketing over those 25 years, she stays away from one aspect of his life. "I love Tom Cruise and I will always love Tom Cruise. I do not understand, you know, the Scientology religion. I think it's a cult and it's scary," O'Donnell said candidly, before hailing "King of Queen" alum and ex-Scientologist Leah Remini. "And I think Leah Remini is a hero for doing what she's done."
Remini, who has her own A&E series "Leah Remini: Scientology and the Aftermath," doesn't mince words about the subject. "Tom has for years manipulated his image to be the good guy," she told Us Weekly in 2020. "Although I believe there was a time when Tom was a decent and kindhearted person, he has morphed himself into [Scientology leader] David Miscavige and is completely dedicated to Scientology's mission to 'clear' planet Earth — which means making 80 percent of the world's population into Scientologists." Insert your pick of a "yikes" emoji here.