The Queen Was Once In The British Army. Here's What We Know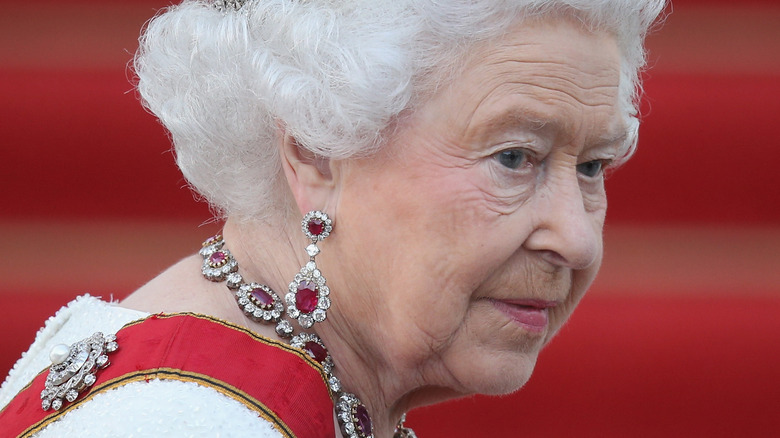 Sean Gallup/Getty Images
When it comes to the relationship between the British military and members of the royal family, a number of thoughts might spring to mind — namely, that Prince Harry, Prince William, Prince Charles, and Prince Philip — all, at some point or another, trained and/or served as higher-ranking members in the country's military forces. Prince Philip, notably, served in the Royal Navy during World War II, beginning at the age of 21, and performed acts of heroism that he himself kept under wraps for approximately six decades. And while members of the royal family who have served in the armed forces in some capacity are known to traditionally wear their uniforms at certain events, there's one who does not: the Windsor matriarch herself, Queen Elizabeth II.
Yes, it's true! Elizabeth, too, served as a member of the British military at one point during her nearly 70-year reign, even though many members of the public, both inside and outside of the U.K., have forgotten about the window of time in which she did, and even what she did. So what's the whole story about Queen Elizabeth and her stint in the British Army? Read on after the jump to find out all about it! 
Queen Elizabeth II had a stint in the British armed forces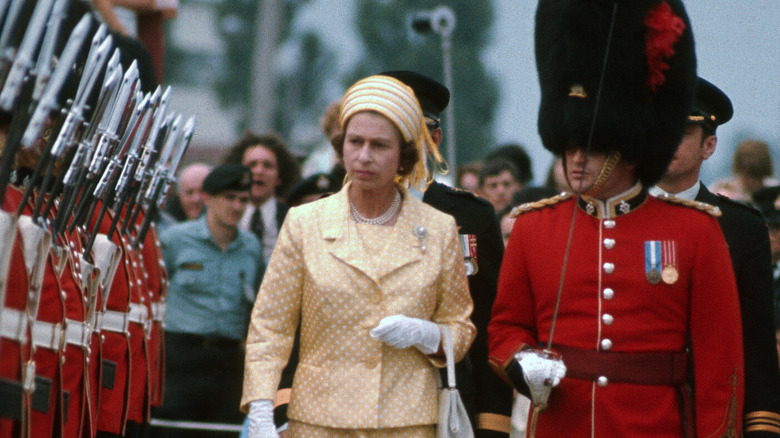 Anwar Hussein/Getty Images
According to the official website for the British royal family, any ruling monarch becomes the ceremonial head of the British armed forces automatically when they are crowned, which became the case after Queen Elizabeth II was coronated in 1953. But while she could have feasibly opted to rest on that particular laurel, Elizabeth instead became active within the British military years before assuming her role as the head royal of her country. As the royal website noted, Elizabeth joined the Auxiliary Territorial Service in 1945, the last year of World War II, while she was still a princess — and in doing so, became the first female royal to serve in the British military. During her time in the ATS, "the Princess learnt to drive and to maintain vehicles," per the site, which was later referenced, albeit briefly, in Season 1 of the hit Netflix series "The Crown."
However, the buck (or rather, quid) didn't stop there. In the summary of Elizabeth's service in the British military, the official royal website explains that the royal has and continues to conduct "regular visits to service establishments and ships." As the head of state, Elizabeth also "holds many military appointments and honorary ranks," including the title of "colonel-in-chief." In 2009, she also created her own military honor, the Elizabeth Cross, which is presented to "families of those who have died on military operations, or as a result of terrorism."