What Did Britney Spears Do After Speaking Out About Her Conservatorship?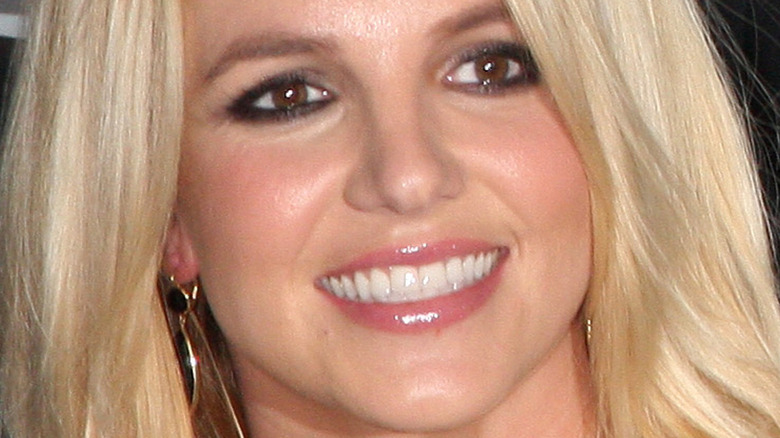 Shutterstock
Britney Spears spoke virtually in open court about her conservatorship on June 23. Her heartbreaking remarks shed light on what many fans have thought for several years; Spears is being kept from living a normal life by the people closest to her — namely her father, Jamie Spears. Spears told Los Angeles Superior Court Judge Brenda Penny that she didn't know that she could file a petition to end her conservatorship, and declared that she's ready for the nightmare that she's been living to come to an end. "Going forward, I'm not willing to meet or see anyone. I've met with enough people against my will. I'm done," Spears said, according to the full transcript of her court appearance, provided by CNN.
Spears also told Judge Penny that she wished she could stay on the phone with her, as it seemed to make her feel liberated, even if it was temporary. "I feel open and I'm okay to talk to you here today about it but I wish I could stay with you on the phone forever because when I get off the phone, all of a sudden, I hear all these 'no's. No, no, no, and then all of a sudden, I feel ganged up on and I feel bullied, and I feel left out and alone and I'm tired of feeling alone," Spears explained, according to CNN. However, Spears ended up doing something awesome after her hearing ended. Keep reading for more. 
Britney Spears is on vacation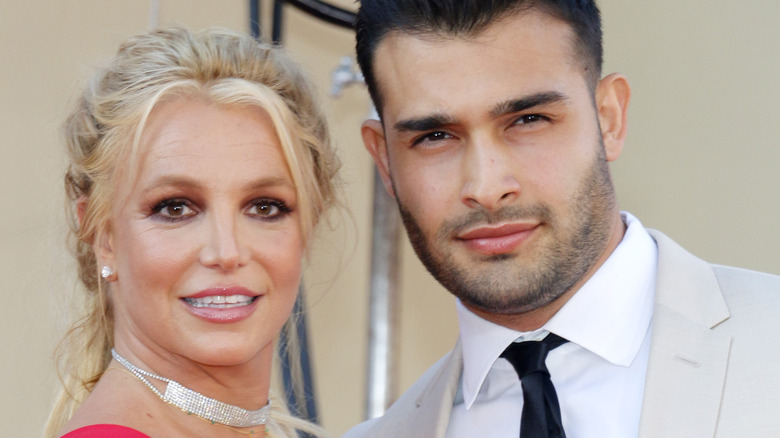 Shutterstock
Many Britney Spears fans found themselves worrying that the pop star would see some sort of retaliation or punishment for speaking out, but she was actually on vacation with her boyfriend, Sam Asghari. The day after the hearing, Asghari took to his Instagram Story to share a video that he took from a private jet. Soon after, he uploaded an Instagram video of himself and Spears, whom he lovingly calls his "lioness," being silly on the plane. Fans were very curious where the couple was headed, and Access Hollywood confirmed that the videos were taken on a private jet that had left Maui, Hawaii — one of Spears' favorite places in the world. The couple was headed to another vacation spot, perhaps just island hopping.
"The couple just [wants] to get away. They support each other, they are the perfect pair, and they are looking forward to the future and living the life that they want to live," a source told Access Hollywood. Based on the report, it sounds like Spears may have been in Maui at the time of her court appearance. Either way, fans were elated to see Spears smiling and having fun after such a stressful and undoubtedly emotional day.