Who Is Nancy Pelosi's Daughter, Alexandra Pelosi?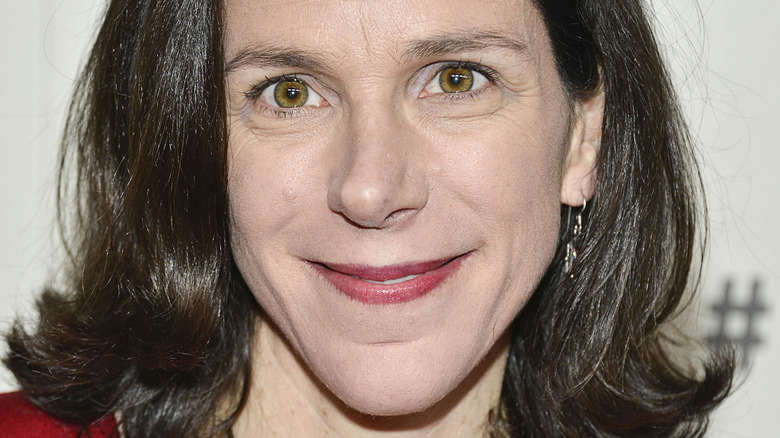 Eugene Gologursky/Getty Images
Democratic California Representative Nancy Pelosi has been a force to be reckoned with in Congress for many years, but before entering politics, she was raising five children in San Francisco (per The Washington Post). Pelosi married her high school sweetheart in 1963 and the following year they welcomed their first child. By 1970, when they added their youngest daughter, Alexandra Pelosi, they had one son and four daughters.
Some of the politician's children have maintained a relatively low-profile life as adults, per The Sun. For example, Jacqueline Pelosi married Michael Kenneally, raised three sons, and developed an art studio. Nancy Corinne Pelosi, the oldest of the five siblings, married Theodore Jeffery Prowda and eventually legally changed her name to Corinne Prowda. Nancy's only son, Paul Pelosi Jr., became a member of the California State Bar and a licensed real estate broker as well as a business analyst and strategist who guides Fortune 500 companies.
Christine Pelosi worked as an attorney and was also a member of the Clinton administration. She was the HUD Special Counsel at that time and, more recently, has been a political strategist for the Democratic Party in California. She has two children with director Peter Kaufman. But, as for Alexandra, the youngest of the five siblings, she followed a different path.
Alexandra Pelosi dove into politics in a different way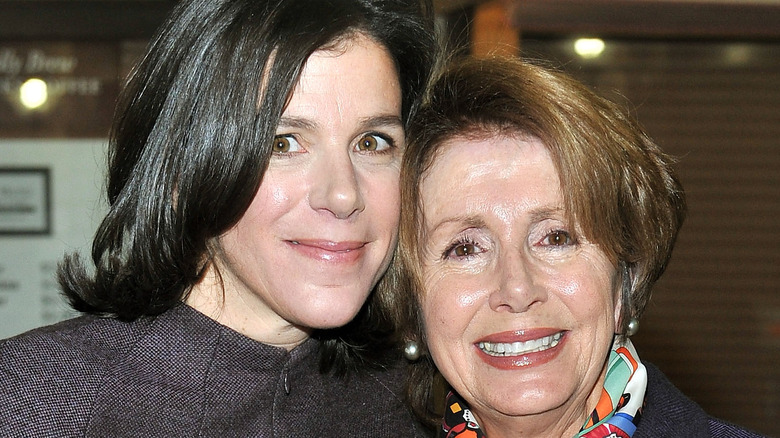 Sonia Recchia/Getty Images
According to The Sun, Alexandra Pelosi is a writer, journalist, and documentary filmmaker. She attended Catholic school as a child, graduated from Loyola Marymount University, and received her master's from the University of Southern California (per LancasterOnline). She spent 10 years at NBC News, and was then assigned to be a campaign producer for George W. Bush's 2000 presidential run (per All American Speakers). That led to her first documentary, "Journeys with George," which she called an "accidental documentary" (per The Baltimore Sun). Since then, Pelosi has done a dozen documentaries with HBO.
According to The Sun, Pelosi married Michiel Voss, a Dutch journalist, in 2005. They live in Manhattan with their two sons, and once traveled the country together to create "Outside the Bubble: On the Road with Alexandra Pelosi." They connected with supporters of then-President Donald Trump, and "[t]he whole point was to show my kids that the bubble is not the only America," she explained to The Hill.
In October 2020, Pelosi debuted "American Nation: One Nation Shoots Itself," with the goal to "take a selfie of how America looks in 2020" (per The Guardian). Pelosi believes social media is "destroying our conversation" and stays away from it herself. "I always tell my kids: I would rather buy you a gun than an iPhone. Because a gun is something you control — I can pull the trigger and shoot you if I want to, but an iPhone is controlling you," she detailed. "I think phones are much more dangerous than guns," she noted, showing she's got her mother's passion and way with words.