The Justin Timberlake Song That Fans Think Is About Britney Spears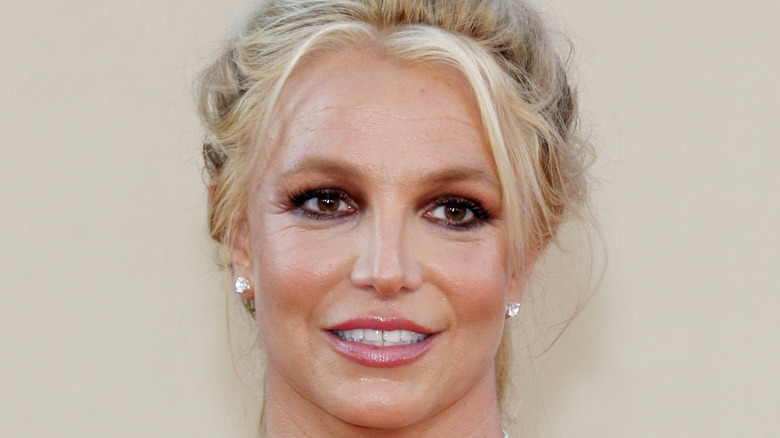 Shutterstock
Britney Spears may have found her ideal partner in Sam Asghari with whom she wants to start a family, but her most memorable relationship from the public's perspective was with Justin Timberlake. They were the power couple of the early 2000s. Who could forget the matching denim outfits they wore 20 years ago at the American Music Awards?
Spears and Timberlake originally met as kids while performing on Disney's "All New-Mickey Mouse Club," alongside Christina Aguilera and Ryan Reynolds. The two started out as friends and went their separate ways after the show ended in 1994, but reconnected a few years later and began dating in 1998, according to Us Weekly.
During their time together, Spears and Timberlake were one of the most high-profile couples in the world, appearing on the covers of numerous tabloids with many sources dishing on their relationship. The tabloid scrutiny became more significant when they broke up in 2002. While Spears has never confirmed the real reason they broke up, Timberlake was more direct and wrote a song about it. Find out which Timberlake song fans think is about his ex below.
Justin Timberlake wrote this song immediately after breaking up with Britney Spears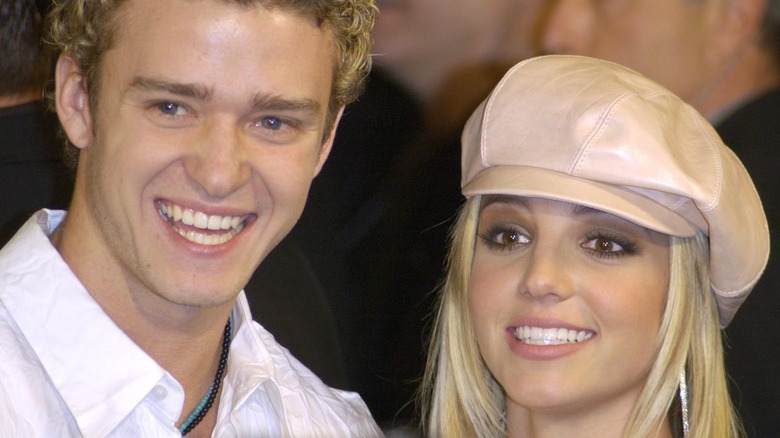 Shutterstock
Britney Spears and Justin Timberlake broke the hearts of many when they called off their relationship in March 2002. While Spears never confirmed the speculation, there were rumors that she cheated on Timberlake with choreographer Wade Robson. Timberlake didn't publicly address those rumors back then. Instead, he let his music do the talking. He released "Cry Me a River," as the first single on his debut album, "Justified" in November 2002, and many fans couldn't help but think the song was about Spears.
WIth lines like, "You don't have to say what you did / I already know, I found out from him," Timberlake didn't hold back in the song or in the music video, where he breaks into the house of his ex-girlfriend, who bears a striking resemblance to Spears with her page boy hat and blonde hair. At the end of the video, Timberlake commits revenge sex as payback to his ex.
Per People, Timberlake revealed in his 2018 memoir that he wrote "Cry Me a River" two hours after his breakup. "I've been scorned. I've been pissed off," he wrote. "I wrote 'Cry Me a River' in two hours. I didn't plan on writing it." He added, "The feelings I had were so strong that I had to write it, and I translated my feelings into a form where people could listen and, hopefully, relate to it."