The Queen Just Took This Major Step With Harry And Meghan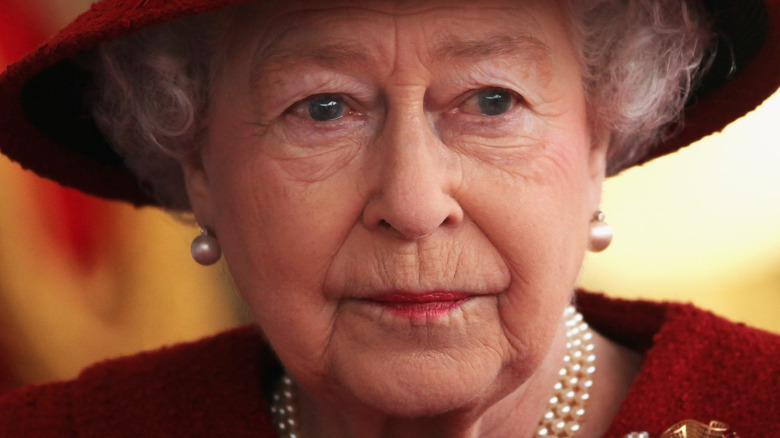 Dan Kitwood/Getty Images
Prince Harry and Meghan Markle have caught quite a bit of heat for speaking out about their experience living under the monarchy's rule because many things they have said over the past several months have painted the royal family in a negative light. And while one might think that Harry's grandmother, Queen Elizabeth, would be furious at her grandson for sharing such personal matters with the world, it seems that she is actually completely in support of him and his wife.
According to royal expert Andrew Morton, the queen has always had a fondness for Harry. "I think the Queen knows that being the spare is hard and a part of her recognizes that Harry was a sometimes a bit of a lost soul just like her sister. She has always wanted to protect Harry and I think in part that's because she watched Margaret fall victim to the system," Morton told Vanity Fair back in April. "She will have a lot of empathy and sympathy for him because she grew up watching her younger sister act the role of the spare, which is not easy," Morton added. Now, the queen has made a move to pretty much prove that she's not angry with her grandson. Keep reading to find out what she just did.
Queen Elizabeth has extended an 'olive branch' of sorts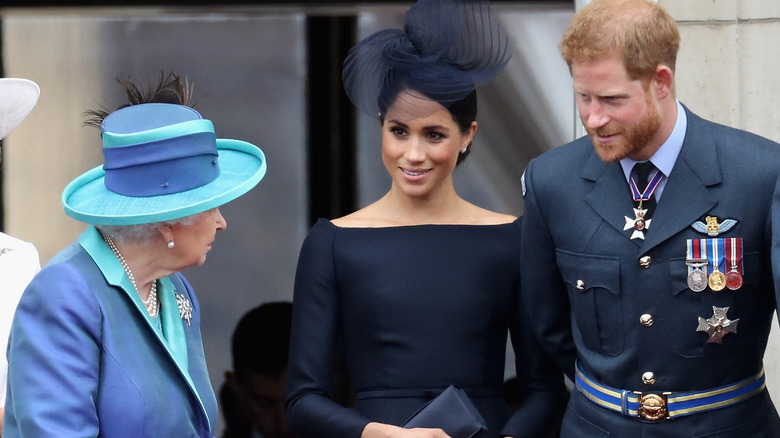 Chris Jackson/Getty Images
Queen Elizabeth has reportedly extended what the Daily Mail is calling an "olive branch" to Prince Harry and Meghan Markle by formally inviting them to attend her Platinum Jubilee which is set to take place in June 2022. "The Duke and Duchess of Sussex have been invited and I'm sure the Queen is very much looking forward to seeing them there," a source told the outlet. However, since Harry and Meghan are no longer working members of the royal family, it's possible that their roles in the event will look far different than, say, those of Harry's brother, Prince William, and his wife, Kate Middleton. The big question? Whether or not Harry and Meghan will appear on the balcony of Buckingham Palace — which is a tradition. 
"The balcony moment will be decided much nearer the time but there's a limit to how many family members should be on it, and I would have thought that working Royals who contribute to the family would be higher on the list than the Sussexes," the Daily Mail's source explained. No word yet on whether Harry and Meghan have accepted the invitation. And, if they have, things could always change based on how the next 12 month go.