This Fox News Poll About President Biden Is Sparking Attention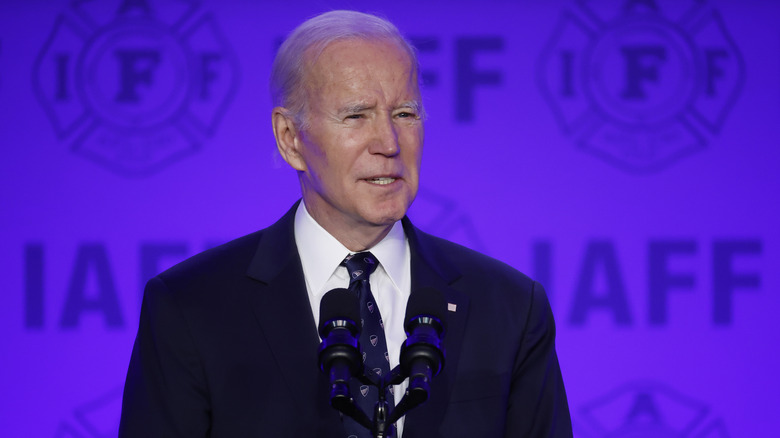 Chip Somodevilla/Getty Images
Fox News surveyed Americans for their opinions on matters pertaining to the coronavirus pandemic — and some results were shocking, especially those regarding President Joe Biden's job as POTUS so far. The poll, published June 24, was conducted June 19-22 by Beacon Research (which surveyed Democrats) and Shaw & Company (which polled Republicans) and interviewed "1,001 randomly chosen registered voters" nationwide.
Topics ran the gamut from COVID-19's origins to the changes made to people's work lifestyles to Biden's performance as POTUS. A 60% majority believed the virus originated in a lab in China versus the 31% who believed it began organically (with the 60% made up of 79% of Republicans and 58% of independent voters). Meanwhile, 41% of Democrats agreed with the lab leak theory. And both Republicans and Democrats seemed to agree that the shift to working from home was a "good thing."
The most surprising result of the poll, however, was Biden's performance review by voters. Keep reading for the Fox News survey's verdict on that front!
Most Americans approve of Joe Biden's job so far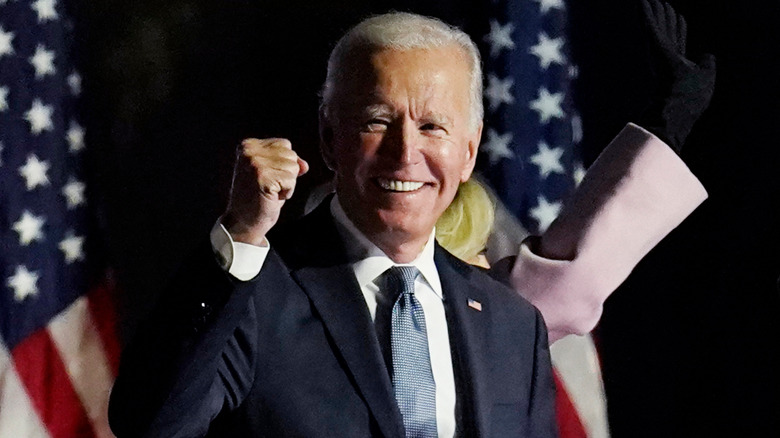 Shutterstock
More than half of Democrat and Republican voters surveyed in a late June Fox News poll approve of President Joe Biden's presidential performance so far. A relatively high 20% of Republicans were among the 56% who gave Biden their approval. Fox offered a possible justification for this, noting that "declining cases and deaths, growing vaccination rates, and increasing numbers feeling at ease going out undoubtedly lift the president's ratings."
The pandemic is, according to the survey, Biden's strongest issue across all voters. Sixty-four percent of those polled approve of President Joe Biden's handling of the pandemic. Per Fox, an impressive "4 in 10 Republicans join 9 in 10 Democrats" in rating Biden positively on the topic. 
On issues like the U.S.'s relationship with China, meanwhile, Biden only had a 39% approval rating in the poll. Biden's last public comments on the competition with China came on May 18 as he visited Michigan's Ford's Electric Vehicle Center, per the South China Morning Post. The president promised that "China will not win this race" regarding the electric vehicle competition and infused a $2.3 trillion package into the electric-car industry. But when it comes to the pandemic, it looks like Americans across the board approve of Biden's actions.