Are These Donald Trump's True Thoughts On Rudy Giuliani?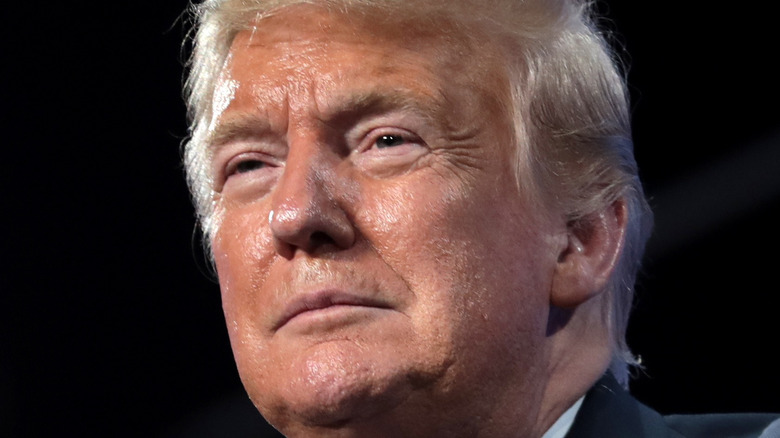 Shutterstock
During his presidency, Donald Trump employed former New York City mayor Rudy Giuliani as his personal legal counsel. Giuliani's time with Trump gave us many, many memorable moments, including his hair dye leaking down his face during an impassioned argument to overturn the results of the 2020 election that Trump lost, as well as holding a post-election press conference at Philadelphia's Four Seasons Landscaping (instead of the Four Seasons hotel).
Ultimately, Giuiiani's work with Trump led to the suspension of his license to practice law in New York (per NBC News), and caused the FBI to raid his New York City apartment.
And whether you love Trump or hate him, one thing is for sure, the man does not associate with people he considers to be "losers." There's plenty of video evidence of the former president mocking people he believes are weak and not worthy of his time. Is Rudy Giuliani on this list? Keep reading to find out.
The author of a new book alleges Trump repeatedly criticized Giuliani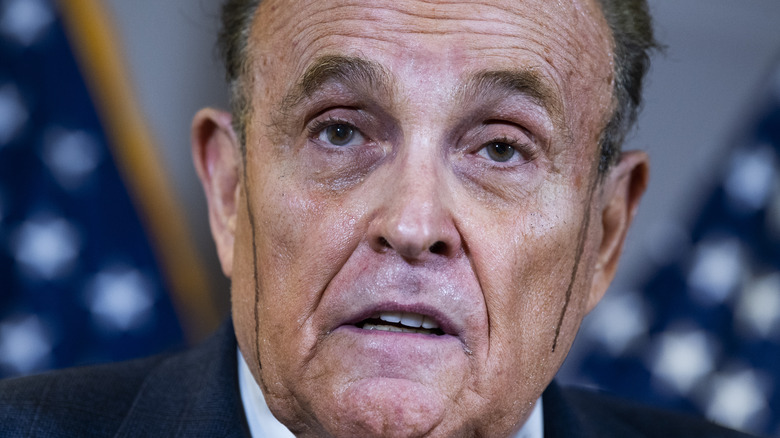 Tom Williams/Getty Images
"Frankly, We Did Win This Election: The Inside Story of How Trump Lost," is a new book by Wall Street Journal reporter Michael Bender. According to the Daily Mail, which obtained excerpts from the forthcoming book, Bender alleges that Trump reportedly insulted Giuliani, despite the fact that the former New York City mayor was one of his closest confidants.
Bender claimed that Trump mocked Giuliani for falling asleep in meetings and strongly chastised Giuliani over his TV interviews. In one case, Trump allegedly told Giuliani that he "sucked" and was "weak" after Giuliani defended him in the wake of Trump's infamous "Access Hollywood" tape leak, per VozWire.
In the book, Bender alleged that a West Wing aide said, "Rudy never wanted to be left out. If you were ever between Rudy and the president, lookout. You were going to get trampled." This behavior seemed to be on display after Giuliani's license to practice law was suspended, when he appeared on the far-right network NewsMax and said he was "not happy" with the decision. "All I can say is, America is not America any longer," Giuliani added. "We do not live in a free state. We live in a state that's controlled by the Democrat Party," Giuliani said (via Insider).
Despite Trump's alleged remarks to Giuliani, he has nevertheless defended him before — most recently after the FBI raid, per Politico.