Judi Dench Was Absolutely Gorgeous When She Was Young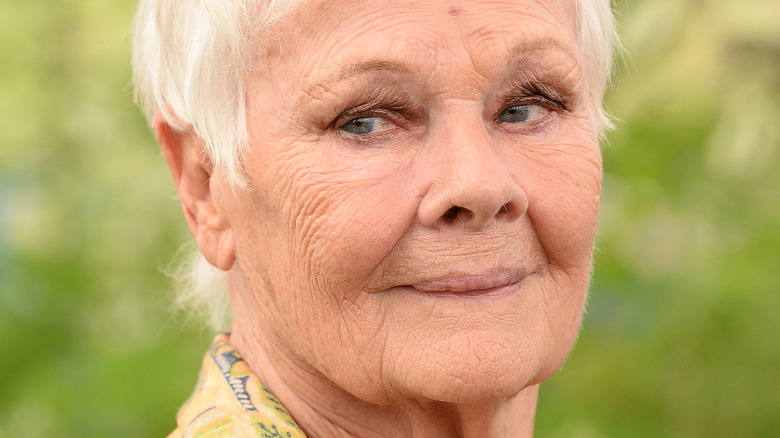 Jeff Spicer/Getty Images
Dame Judi Dench has enjoyed a career that many young entertainers would simply dream of, spending decades acting in theater, movies, and television projects. Most of Dench's fans may see her as a glamorous, refined lady now, but people may not realize how truly gorgeous she was during her youth as well! 
Over the past decade or so, Dench has been gradually losing her eyesight due to muscular degeneration. However, she's doing her best not to let that slow her down. As Vanity Fair noted, Dench has starred in more than 60 films, but more recently she also tackled — and conquered — the social media application, TikTok. Dench credited her "strict" grandson Sam Williams, the son of Dench's daughter Finty Williams, for orchestrating her viral success. "I had to rehearse all those moves. Don't just think they come naturally!" She told VF. "I hope I'm asked to do more, but of course, I can't ask for the part."
As Dench told Channel 4 News, TikTok "saved my life." She explained that during the pandemic, "every day is just so unchartered. You wake up and you wonder what day it is, and you wonder what date it is, and sometimes, what month." Big mood. Learning new moves for TikTok videos on Sam's page gave her a much-needed outlet and opportunity for connection!
While Dench may still be young at heart, she also looked incredible when she was young. Scroll down to see!
Judi Dench has stunned for decades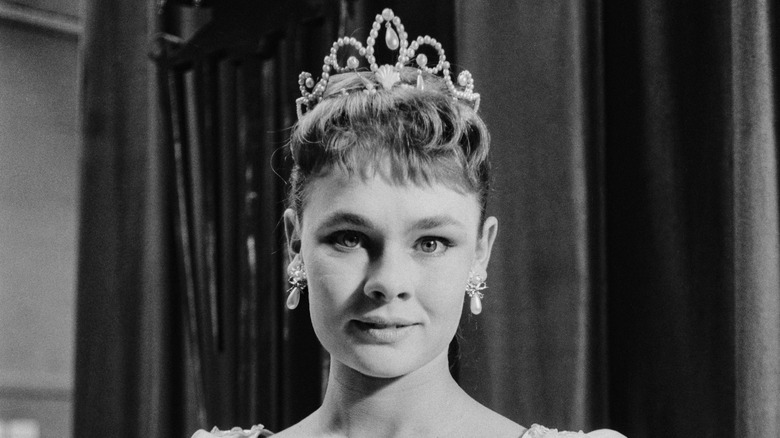 Bob Haswell/Getty Images
The BBC revealed that Judi Dench fell in love with theater as a child when her parents took her to see different productions. She studied at London's Central School of Speech Training and Dramatic Arts and before acting in local theater (via Britannica). She then earned numerous accolades at The Old Vic in London, noted The Guardian. For decades, theater was Dench's primary love (as seen above in a production "Hamlet"), and it "was like an arrow going through my heart" when an American journalist once mentioned she'd done "a little theater" in addition to films. "I thought: 'Oh dear, there goes the 60s, the 70s, the 80s, the 90s.' Thousands of performances, gone in a flash," she told The Guardian.
When Dench first pursued film, a director told her she had "the wrong face" and would "never have a film career," per The Star. That director, however, was wrong. Her first film role was "The Third Secret" in 1964 and she appeared in several James Bond movies as "M." In 1998, she played Queen Elizabeth in "Shakespeare in Love" and won her first Academy Award. 
Dench continued acting and in May 2020 at the age of 85, she graced the cover of British Vogue. She told Stylist, "Nothing is good about aging ... I refuse to be beaten by age. I'm in love with life. I won't give in." Dench may not love growing older, but she's going strong and is an inspiration!