The Truth About Scarlett Johansson's Beauty Brand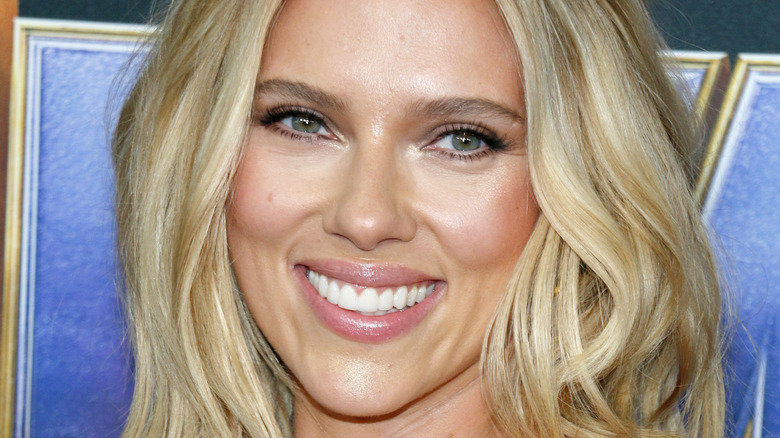 Shutterstock
Scarlett Johansson stopped by "Good Morning America" on June 28 to promote "Black Widow." The actor reflected on the ten years she's spent playing Black Widow/Natasha Romanoff, saying the final film was a "bittersweet" experience since she began her role as Natasha Romanoff in the 2010 film "Iron Man 2." The actor also told "GMA" that her husband, Colin Jost, goes out of his way to avoid spoilers about the upcoming "Black Widow." Johansson said that Jost "wants to be surprised." The actor said her husband doesn't even want to know who was on set! That's a true Marvel fan.
The movie isn't the only thing Johansson has to promote; the "Black Widow" star is launching a beauty brand. The New York Post reported that Johansson would join the growing list of celebrities with beauty brands, including Rihanna, Drew Barrymore, Millie Bobby Brown, Selena Gomez, Jessica Alba, and Lady Gaga. According to the outlet, Johansson has some experience selling beauty brands. Johansson has promoted L'Oreal Paris and was a spokesmodel for Dolce & Gabbana's fragrance line.
Keep reading to learn more about Johansson's beauty brand.
Scarlett Johansson wants to offer a clean and accessible beauty brand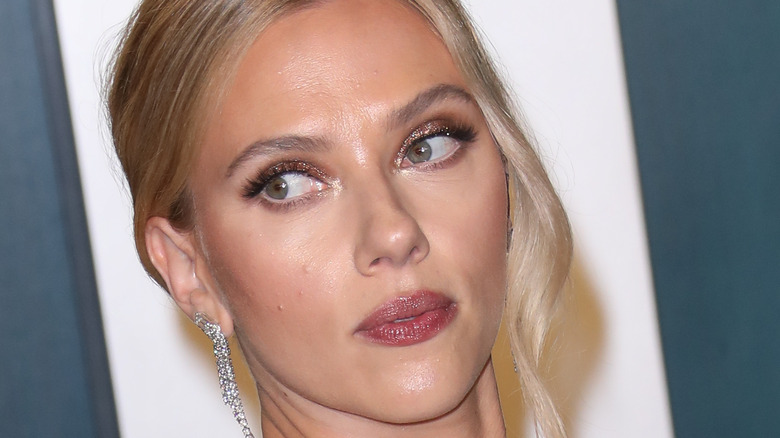 Toni Anne Barson/Getty Images
Scarlett Johansson announced she would launch a beauty brand in 2022, a plan she's had in the works for a while. "Several years ago, I took a step back from my beauty deals with the goal of creating something true to me. The result is a clean, accessible approach to beauty," the "Black Widow" star said in a statement, per WWD. "I've been fascinated by the transformative power of beauty since I was a child. My mother instilled in me a passion for self care from my early teenage years," the statement continued.
There aren't many details known about the "Black Widow" star's new venture. According to the New York Post, the Najafi Companies will invest between $5 and $10 million in the yet-unnamed brand. The outlet reported that Johansson hired former Juicy Couture executive Kate Foster as CEO for her beauty brand, and for good reason; Business Insider reported the Juicy Couture brand was founded with only $200 and rose to sell $605 million in 2008.
We will keep you posted on Johansson's new beauty brand; we're excited to see what's next!