What's The Age Difference Between Kirk And Rasheeda Frost?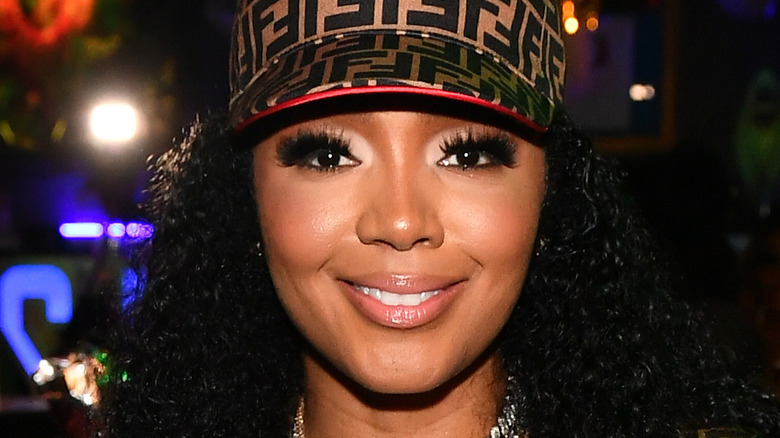 Paras Griffin/Getty Images
If you're a fan of VH1's "Couples Retreat" or "Love & Hip Hop: Atlanta" then you know that married couple Kirk and Rasheeda Frost have been through a lot together. While the couple has been married since 1999 and share two sons, things haven't been easy, and a lot of their dirty laundry has served as major storylines.
Since their debut on "Love & Hip Hop: Atlanta" in 2012, Kirk accused the rapper of cheating on him and even asked her to take a paternity test, per VH1. This didn't sit well with her fans since it was revealed that Kirk had himself been cheating on Rasheeda. But the real bombshell came in 2016, when Kirk cheated on Rasheeda and fathered a child with another woman, Jasmine Washington, per BET.
Despite criticism from fans, Rasheeda ended up staying with Kirk through his infidelities. She revealed to Essence, "One reason our marriage has been able to continue is because he's made a 360. I went through a real deep, dark period with it, and it wasn't an easy thing for me." She continued, "I haven't always been perfect and neither has he. We've been through our share of a lot of different things, but you're either going to fight or you're going to let it go. That's just the end of it. We fought for ours." 
When Rasheeda isn't defending her relationship with Kirk, or her own age, she's defending rumors about their age difference, which isn't exactly clear.
Kirk and Rasheeda's age gap isn't as big as you'd think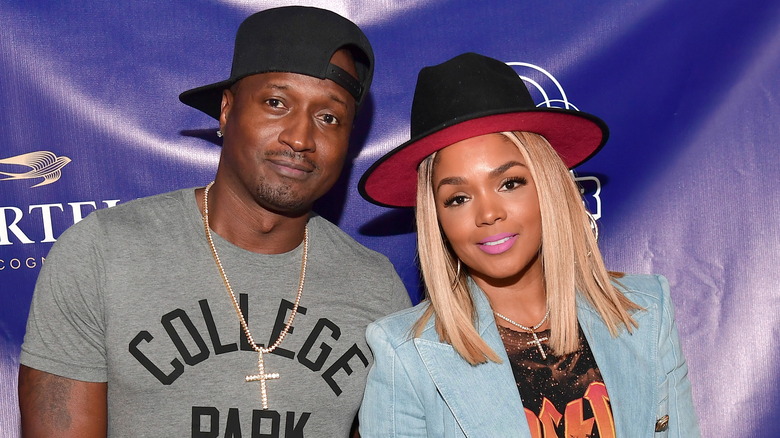 Prince Williams/Getty Images
Speculation around Rasheeda and Kirk Frost's age difference has led to some pretty controversial rumors. The drama began when the couple celebrated their 20th wedding anniversary on "Love & Hip Hop: Atlanta." According to Distractify, fans did the math and alleged that Rasheeda was a minor when she married Kirk, with her being 17 and him being 30 or 31, since, at the time of their 20th anniversary, Rasheeda claimed to be 37. One Twitter user even wrote, "Kirk ... married her at 17 while he was 30. They been together for 20 years."
The couple eventually responded to the rumors ... without actually revealing their ages. In a video on Kirk's Twitter captioned, "Since people wanna talk here u go!" he said, "I know you're reading ages on the Internet and think you know. You don't know... I'm not going to tell nobody's age. I'm not even going to say what I need to say, but trust me, I'm not interested in marrying a f****** minor." At least that helps! 
Following the controversy, Rasheeda's real age at the time was corrected online from 37 to 43, which led fans to speculate that Rasheeda had been lying about her age. So while fans originally believed that the age difference between Rasheeda and Kirk was around 14 years, it's actually only seven years. Despite the drama, the two seem to be stronger than ever!