What's Really Going On With Rasheeda And Kirk Frost's Marriage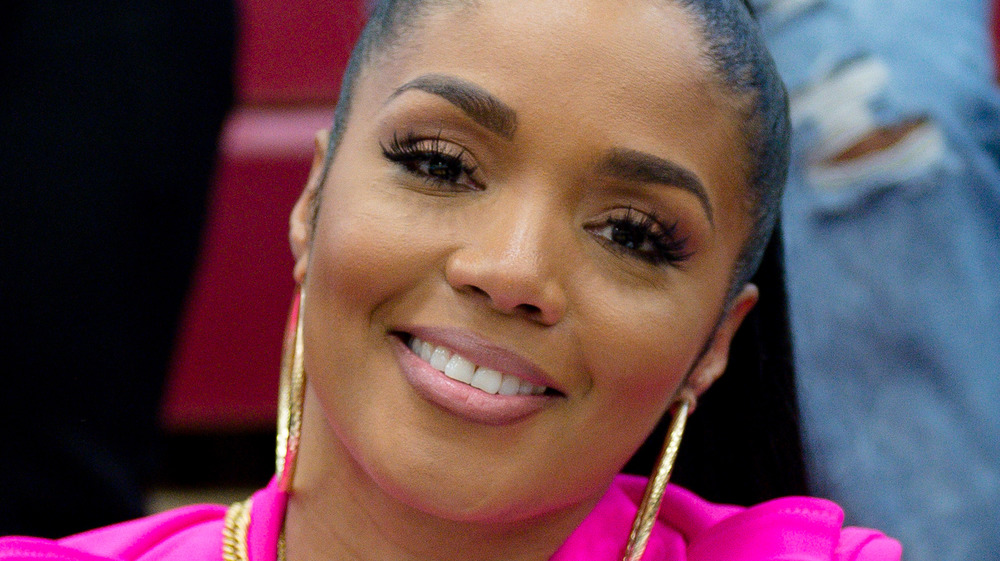 Marcus Ingram/Getty Images
Love & Hip-Hop fans tuning in to VH1 Couples Retreat will see some familiar faces in the mix. Three of the five star-powered couples are from the franchise, including Ray J and Princess Love, Rasheeda and Kirk Frost, and Yandy Smith-Harris and Mendeecees Harris, per The Cinemaholic. And if you're curious about the celebrity couples who'll be starring on the show, you aren't alone.
Rasheeda and Kirk celebrated their 20th anniversary in December 2019, but the Love & Hip-Hop: Atlanta couple's relationship hasn't been without drama. Kirk had a baby with another woman during their marriage, according to The Grio. And a viral tweet implied that Kirk "adopted" Rasheeda when she was a minor — an idea that the couple has denied and called a "conspiracy theory," per The Shade Room. The couple is standing by each other's sides, but their relationship is still shrouded in plenty of controversies. Here's what to know about their marriage and what they've said about all the rumors.
Kirk and Rasheeda Frost denied that she was underage at their wedding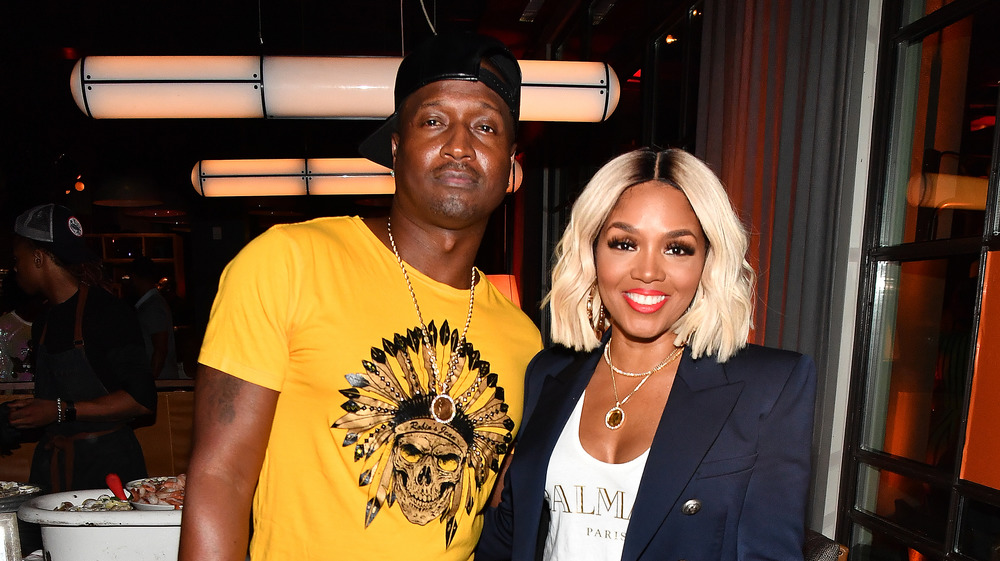 Paras Griffin/Getty Images
In a video Kirk Frost posted to Twitter in April 2020, he and Rasheeda Buckner-Frost denied that she was 17 when the two of them got married. Though they didn't share how old Rasheeda is, the couple shut down the Twitter "theory" about the age difference between them.
A viral tweet from the same month claimed that "Kirk adopted Rasheeda when shorty was 15...started having relations with her as a legal parent.. married her at 17 while he was 30," per Distractify. But in the Twitter video, Kirk firmly denied that he'd ever adopted Rasheeda, with his wife chiming in to say that she definitely wasn't thinking about marriage when she was 17. "I have a son who's 19," Rasheeda added, suggesting that the math on this theory didn't add up.
"I'm not gonna tell nobody's age... trust me, I'm not interested in marrying a f**king minor," Kirk said in the video. The two also suggested that Rasheeda's age is incorrect online, so don't trust everything you see on Wikipedia or the Google homepage.
The couple has been together for more than 20 years, so Rasheeda would have been pretty young when they got married — but that doesn't mean she was a minor. This is one online rumor that seems to have gotten way out of hand.
Rasheeda says Kirk 'made a 360' after cheating rocked their marriage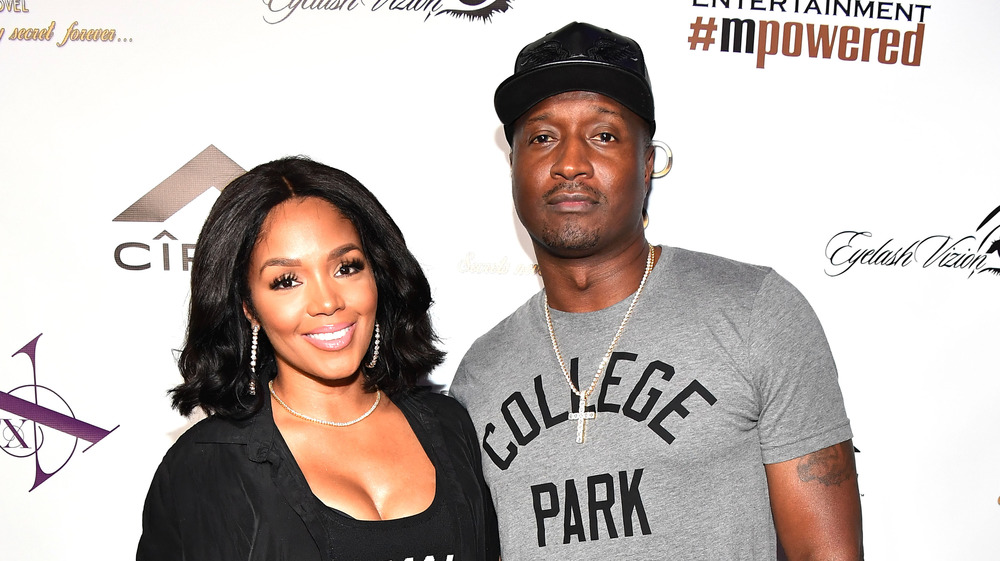 Paras Griffin/Getty Images
Rasheeda Buckner-Frost stayed with Kirk Frost after he had a child with Jasmine Washington during their marriage, per BET. And in a March 2020 interview with Essence, Rasheeda explained how the couple was able to work through the infidelity.
"One reason our marriage has been able to continue is because he's made a 360. I went through a real deep, dark period with it, and it wasn't an easy thing for me," Rasheeda said to the magazine. She also said that people who've criticized her decision to stay with Kirk don't know the whole story of their relationship. "At the end of the day, it's my life. And I never let anybody's opinion sway me in any direction. All I did was pray and follow my heart," she said to Essence.
During the Love & Hip-Hop: Atlanta reunion special in 2017, per The Grio, Rasheeda told her husband, "not only did you hurt me but you broke me," referring to the affair. But since then, the couple's marriage has become stronger than ever — and they're not worried about whether other people approve of their relationship.