The Truth About Deelishis And Raymond Santana's Marriage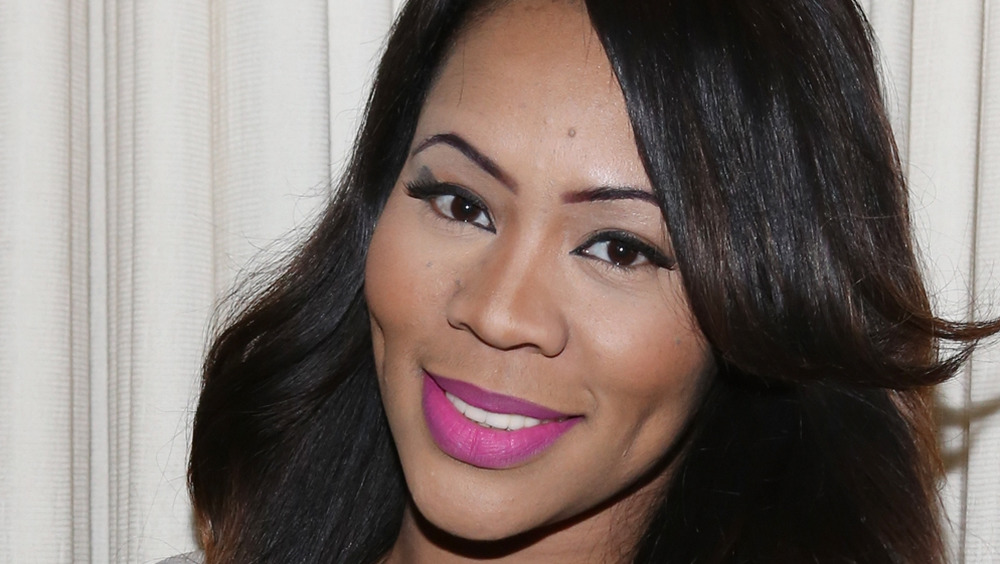 Bennett Raglin/bet/Getty Images
Fans of Deelishis (Chandra Davis) have been following her career since the early days of VH1's Flavor of Love, which she joined in season 2. After breaking up with Flavor Flav, Deelishis has gone on to stay in the spotlight.
The model has appeared on BET's Hip-Hop vs America and made a cameo on season 5 of VH1's Love & Hip Hop: Atlanta, among other credits, according to IMDb. While we love everything she does, Deelishis is returning to the screen on VH1 Couples Retreat. As Variety explains, the reality show, which premieres on March 29, 2021, celebrates Black love by bringing couples together for a week-long vacation. While catching up on some R&R, the couples will dig into some "honest and uncensored" conversations about hurdles they face in relationships.
The strain of celebrity is also a topic that the couples will address, which makes sense since Love & Hip Hop couples Yandy Smith-Harris and Mendeecees Harris, Rasheeda and Kirk Frost, and Ray J and Princess Love will appear on the reality show. In addition, viewers will follow the relationship work of actor Michael Blackson and his partner, Rada. Then, of course, we're getting Deelishis and her husband, Raymond Santana. So what's the story of their marriage?
Raymond Santana and Deelishis have a special connection
Raymond Santana was one of the "Central Park Five" or the "Exonerated Five," a group of men who were wrongfully convicted of sexual assault, according to People. His story was shared in Ava DuVernay's Netflix series When They See Us, along with Korey Wise, Yusef Salaam, Antron McCray, and Kevin Richardson.
Santana and Deelishis got engaged in December 2019 and tied the knot six months later in June 2020 in Georgia, per People. Kandi Burruss, a Real Housewives of Atlanta star, affectionately captioned a photo of herself on Instagram with the gorgeous couple, saying: "I'm so happy for y'all & Im happy to say that I had a little something to do with this love connection!" Sounds like she played matchmaker!
So what does Deelishis think of married life? In an interview with 9MagTV from June 2020, Deelishis got emotional talking about how much she loves Santana. He also jumped in on the interview and he shared how his faith solidified their marriage. Santana said that he prays to better himself so that he can then give his wife what she needs. "A relationship is equal," he said. "We both have to bring 100% to the relationship. And you want somebody of equal substance, of equal value." He added that he and Deelishis share core values about faith, work ethic, and morals. Sounds like major marriage goals!