Prince George Just Captured Everyone's Heart With His Latest Appearance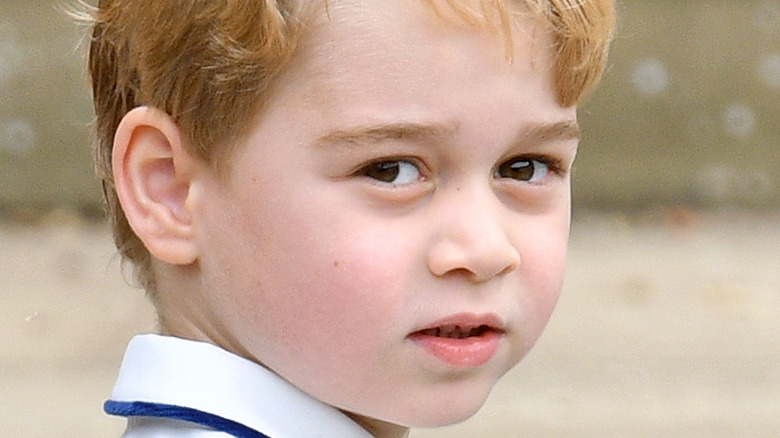 Pool/max Mumby/Getty Images
Prince George is seven years old now and very much developing into his own personality. He's got a close relationship (and some adorable traditions) with his great grandmother, Queen Elizabeth II, he's an older brother to Princess Charlotte (6) and Prince Louis (3) and, we're pretty sure it goes without saying that he's the apple of his parents' eyes.
It's been a while since the public has seen young George out and about. With the COVID-19 pandemic, he's been quarantined at home with his siblings, going to school via Zoom like other children across the world, and generally been out of the public eye, via Harper's Bazaar. Plus, he's third in line for the throne, so like his father, he's accompanied by intense security wherever he goes.
George accompanied his parents to watch England take on Germany in the European soccer championships at Wembley Stadium and he adorably captured everyone's heart. Keep reading to find out why.
Prince George is keen on soccer just like his dad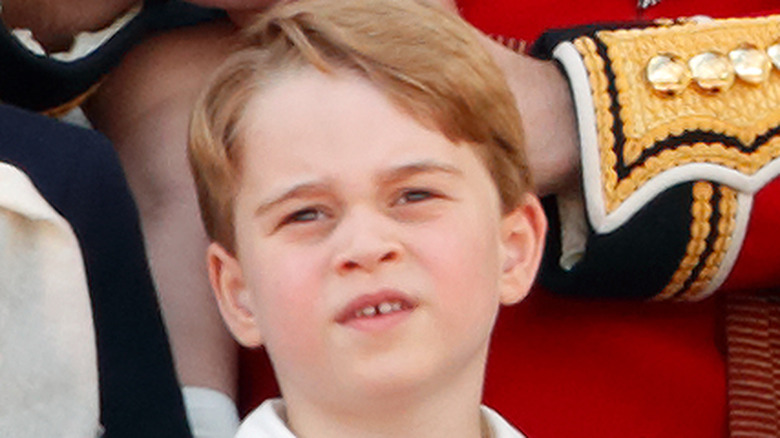 Max Mumby/indigo/Getty Images
Prince George, Prince William, and Kate Middleton all attended the Euro 2020 match together at Wembley Stadium with a number of famous faces like David Beckham and Ed Sheeran also in attendance, per Daily Mail.
George looked adorable in his navy blue suit that matched his father's suit. When the stadium stood to sing "God Save the Queen," he suddenly got shy about singing along, as if he was recognizing that all these people around him were singing about his great-grandmother. "Absolutely love how Prince George, who is literally related to the woman the song is about, couldn't care less to sing the national anthem," one fan wrote about the match on Twitter. Another, seeing George's appearance, dubbed him "already my favourite king."
About 45,000 people attended the game alongside George, William, and Kate. This is the first time young George has seen England's national team play live. The game kicked off at 5 PM London time, so George was able to attend after his school day ended. England faces Germany in the European Championships, the winning team moves on to the quarterfinals, per People.