Inside Stevie J & Joseline's Custody Battle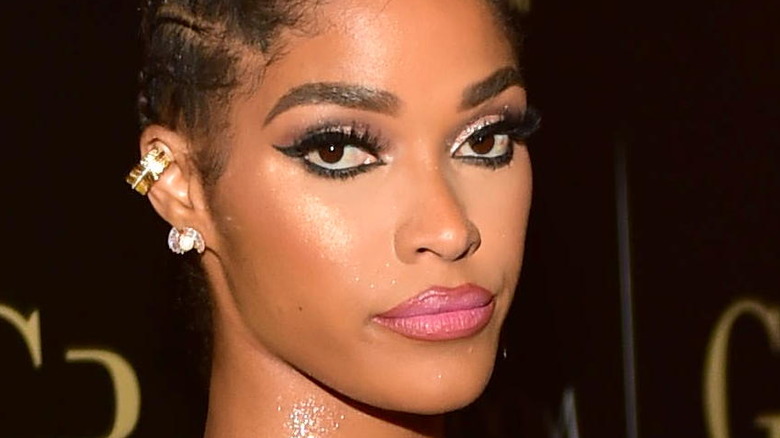 Prince Williams/Getty Images
They were one of the most popular couples on "Love & Hip Hop: Atlanta," but Stevie J and Joseline Hernandez were also one of the messiest. The music producer who made hits for the likes of Diddy & Mariah Carey and the model had a tumultuous relationship that was forever immortalized on the small screen and resulted in the birth of their daughter, Bonnie Bella. Then, after they split, Stevie J was awarded temporary custody of Bonnie in September 2019. 
This didn't go over well with Joseline, who went on WETv's "Marriage Boot Camp" with her boyfriend, producer Ballistic, to weep about the news. "They gave him custody," she cried. "I don't know what to do!"
And that was just the beginning of the long, drawn-out battle between the two former lovers. What really happened between the two? Did they finally resolve their differences? Read on to find out the inside scoop on Stevie J and Joseline's custody battle.
Stevie J was awarded temporary custody — but Joseline won it back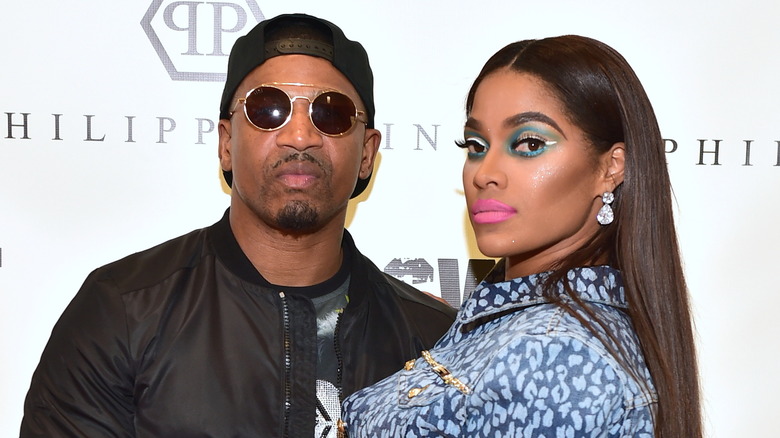 Prince Williams/Getty Images
Back in 2019, Bossip reported that after Stevie J was awarded temporary custody of Bonnie Bella, he didn't have to pay child support to Joseline Hernandez. The courts in Georgia also appointed Cherese Clark-Wilson to be Bonnie's guardian ad litem to determine what was in her best interests. Stevie J and Joseline were also ordered to undergo a psychiatric evaluation to determine their fitness as parents, and the cost of Clark-Wilson's services — $3500 — was to be split evenly between the two. 
According to court documents (via Hot New Hip Hop), the custody battle began when Stevie J accused Joseline of keeping Bonnie Bella away from him. "The petitioner is unaware of the safety of the minor child or her current health status due to such prohibitions inflicted by the respondent," his attorneys wrote at the time.
But according to The Blast, shortly after Stevie J was awarded temporary custody of Bonnie Bella, Joseline won her primary custody back. Now, it seems the couple is sharing custody of the little girl, both sharing adoring photos of her on Instagram.