The Real Reason Nick Viall And Chris Randone Are At Odds
Shutterstock
There is never a dull moment in Bachelor Nation, but the scandals aren't usually about finances, of all things. In light of it coming out that many "Bachelor" and "Bachelorette" stars had applied for and received Paycheck Protection Program Loans (PPP Loans) meant for small businesses during the coronavirus pandemic, Nick Viall and Chris Randone are now tweet fighting about whether or not it was right for the reality stars to take the money. 
Nick tweeted in the wake of the news, "What's legal isn't always right. What's illegal isn't always wrong. Don't know everyone's situation, but my gut tells any alum applying for a PPP is both savvy and s–tty. Interesting debate." Chris Randone replied to Nick disagreeing with his take. "It's not really anyone's business besides the person who took out the PPP loan. No one knows their financial situation especially during that time and it's no ones place to judge or criticize because it doesn't concern them," he wrote. Nick stuck to his point and remarked that since it's public information and public money, it is quite literally the public's business. He added, "If you want a public platform and take public funds you are open for public criticism." 
Randone was not having it, adding, "Public information yes but to speculate & judge let alone say it's unethical is completely out of line from anyone. If anyone is upset, be upset with your government for allowing many who you perceive to "having money" even having the ability to have access to such funds." These two might have to agree to disagree on this one, and Bachelor Nation is coming down strongly on one side. 
This is what Bachelor Nation thinks of celebs taking PPP loans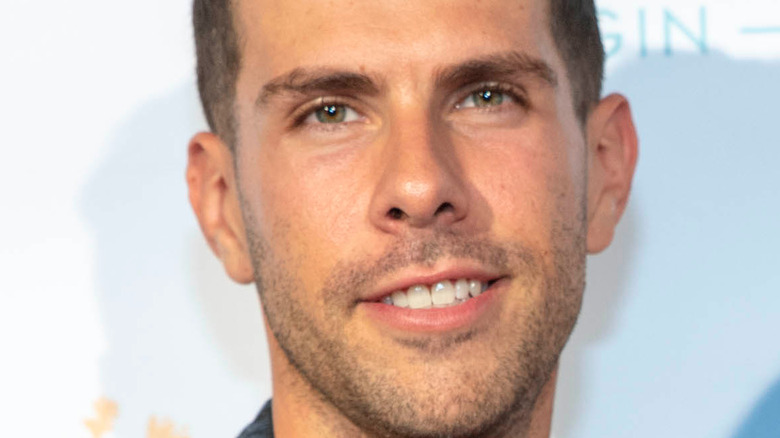 Shutterstock
After Bachelor Reddit users uncovered that stars like Colton Underwood, Dale Moss, Tayshia Adams, and Arie Luyendyk, Jr., his wife Lauren Burnham, among others, had received PPP loans, everyone in Bach Nation seemed to have an opinion about whether it was ethical or not for them to have taken the money meant for small business relief during the pandemic. While the stars have defended the loans, citing the fact that they too lost work or had to cancel events for their non-profits in the case of Colton, among other reasons, a lot of fans seem to agree with Nick on this one. 
One Reddit user quipped, "Glad to see my tax dollars are still supporting these influencers lifestyles! I was super worried that they would have to cut a trip or two this year!!!" Another added, "Can't believe I'm agreeing with Nick here. I think the real problem is that they were able to do this. There will always be people who exploit the system / find loopholes if they're out there." 
Another user just wasn't buying the fact that the Bachelor Nation influencers were out of work in the first place. They wrote, "Yes, events and speaking engagements were down, but social media spending went UP UP UP because everyone was glued to their phones. Influencers were extra busy trying to make content. If anything, they were the ones who had jobs!"
While no one can know exactly what Bachelor Nation stars gained or lost during the pandemic, it is surely a lively debate that won't be ending anytime soon.