The Real Reason Andy Dick Was Arrested Again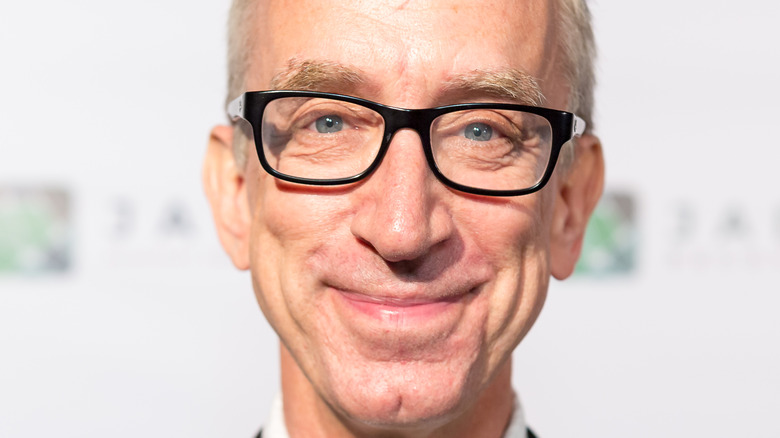 Greg Doherty/Getty Images
The following article includes allegations of sexual assault, domestic violence, and substance abuse.
Comedian Andy Dick has had multiple run-ins with the law, and now he is making headlines once again for a disturbing arrest. 
His legal issues go back to 2008 when he was arrested for "sexual battery and drug possession," according to the LA Times. He reportedly assaulted a 17-year-old girl and pleaded guilty to "misdemeanor battery and drug charges," per USA Today. In 2010, he was arrested and charged for allegedly groping "two people's genital areas," according to Fox News. 
Dick was reportedly fired from a movie in 2017 for his inappropriate behavior and denied the claims in an interview with The Hollywood Reporter. "I didn't grope anybody," he claimed. "I might have kissed somebody on the cheek to say goodbye and then licked them," saying licking was "[his] thing" and that he wasn't trying to assault anyone. But his issues seemed to continue and in 2019 he was charged for allegedly groping a driver from a ride-sharing service, per Page Six.
Keep reading for more details on Dick's most recent arrest.
If you or anyone you know has been a victim of sexual assault, help is available. Visit the Rape, Abuse & Incest National Network website or contact RAINN's National Helpline at 1-800-656-HOPE (4673).
Andy Dick's fiancee details the entire incident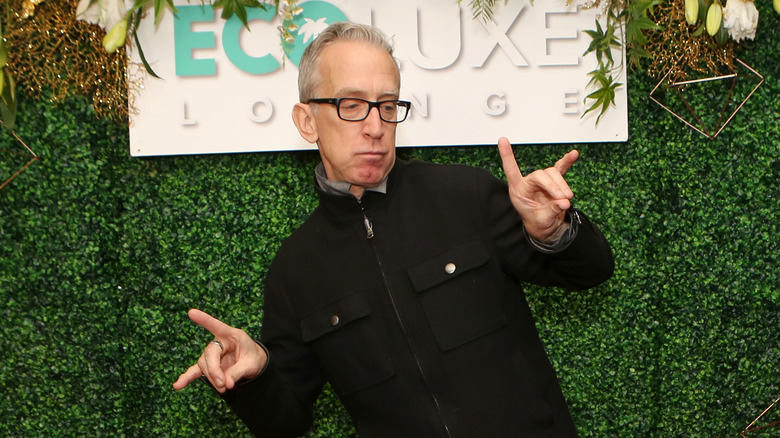 Tasia Wells/Getty Images
Andy Dick was reportedly arrested for "assault with a deadly weapon," according to Page Six. The Los Angeles Police Department confirmed Dick was arrested on June 26.
Elisa Jordana — Dick's fiancee  — discussed the alleged incident on her YouTube show, "Kermit and Friends," saying Dick came after his "lover" Lucas with a metal chair. Lucas was taken to a nearby hospital, but Jordana added, "I saw pictures, I saw video; it's not good." Jordana said it was not uncommon for Dick to "be prone to spinning out of control and getting very aggressive when drunk." "It was getting worse and worse and worse," she said. "Everyday there was some kind of problem. There were signs something was going to happen."
Jordana claimed Dick was evicted from his home and living in a hostel, but was quickly evicted from there as well. She also described another alleged incident where Dick was using dirty language with a waitress and taking things from a restaurant. "He stole cutlery, he stole a wine glass, he stole plates," she said. "He asked for a doggie bag so he could put all that in." Jordana added that she "wasn't surprised" Dick was in jail, but was "glad" for his safety. "We don't have to worry that he is going to die today," she said.
Dick reportedly made his $50,000 bail on June 29, per Jordana.
If you or someone you know is dealing with domestic abuse, you can call the National Domestic Violence Hotline at 1−800−799−7233. You can also find more information, resources, and support at their website.
If you or anyone you know is struggling with addiction issues, help is available. Visit the Substance Abuse and Mental Health Services Administration website or contact SAMHSA's National Helpline at 1-800-662-HELP (4357).