Why Is Luann De Lesseps Apologizing To Her Daughter?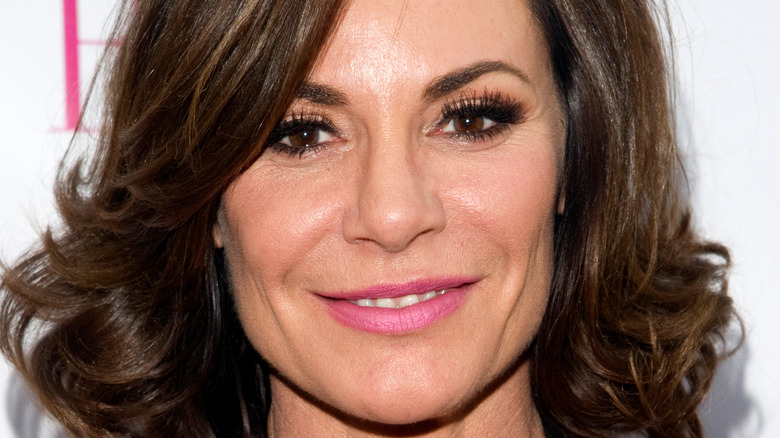 Shutterstock
The following article contains mentions of substance abuse.
Fans of "The Real Housewives of New York City" have followed Countess Luann de Lesseps's trials and tribulations since 2008 when she joined the cast of the Bravo show, which is now airing its 13th season. Since she first appeared on our TV screens in 2008, fans have seen Luann go through two divorces. The first was in 2009 from her husband of 16 years, Count Alex de Lesseps, with whom she shares two children, Victoria and Noel. The second was from Tom D'Agostino after seven months of marriage — and the split was pretty messy, per Cheat Sheet. It was after this divorce that Luann's drinking appeared to get out of control.
In December 2017, just a few months after the "Countess and Friends" star filed for divorce, she was arrested for disorderly intoxication, battery of an officer, resisting arrest, and making threats against a public servant in Palm Beach, Florida, per Page Six. She was put on probation and went to rehab a few days after her arrest and again in July 2018, per Page Six. After her two-year probation ended, she began drinking again, as fans saw in Season 12. However, in the show's most recent season, Luann reveals she has stopped drinking for good this time.
In the show's most recent episode Luann is shown apologizing to her daughter in a heartfelt moment on-screen. Read on to find out what the "Money Can't Buy You Class" singer said to her daughter.
Luann de Lesseps apologizes to her daughter for putting her 'through so much hell'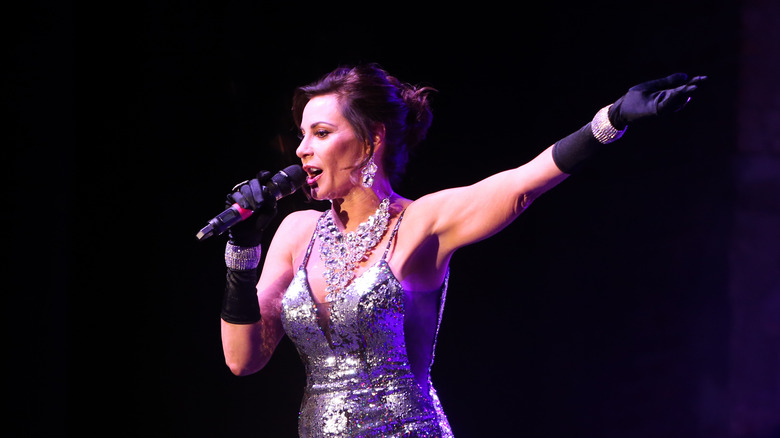 Shutterstock
In a rare emotional scene, Luann de Lesseps opened up to her 26-year-old daughter Victoria on the most recent episode of "Real Housewives of New York City" about her struggle with alcohol, apologizing for what she put her through. "Well, listen, I put you through so much hell for a long time, so I just want to say I'm sorry, my love," Luann said tearfully, via Page Six. "I made so many mistakes. I love you so much."
"You're a lot better to say the least," Victoria replied. "You're just my mom ... when I was younger, I knew you as this and then there was that period ... This is all I wanted from you as a kid. I wanted you to be honest and acknowledge the insanity and say you're sorry."
Luann recalled her own childhood with a parent who had issues with alcohol. "Those years when I was growing up, when I was your age, you know, dealing with my dad who had a drinking problem and the same time from 8 to 18, it's parallel," Luann explained. "I'm starting to connect the dots on so many things I did. I mean, my father's the river that runs through my life that I'm realizing now, like, how it affected me my whole life."
Victoria told her mom she believes she became more like her "true self" when she stopped drinking.
If you or anyone you know is struggling with addiction issues, help is available. Visit the Substance Abuse and Mental Health Services Administration website or contact SAMHSA's National Helpline at 1-800-662-HELP (4357).