How Much Is Robyn Dixon Worth?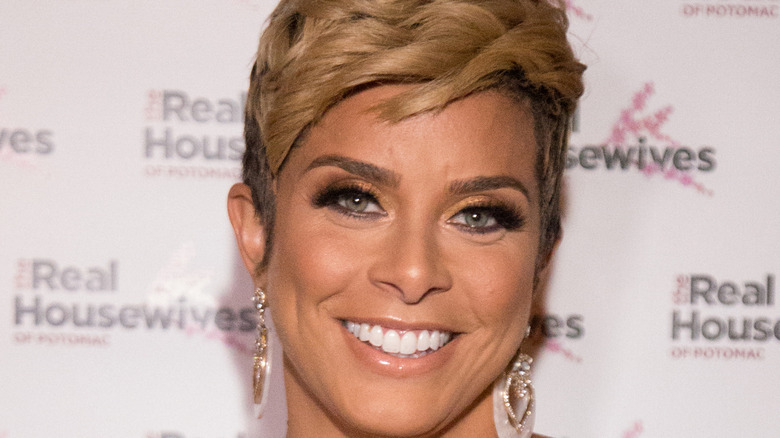 Brian Stukes/Getty Images
Audiences were introduced to Robyn Dixon through Bravo's "The Real Housewives of Potomac" franchise when it premiered in 2016, per IMDb. As one half of the self-proclaimed "Green-Eyed Bandits" with best friend Gizelle Bryant, Robyn has been one of the more interesting ladies on the popular reality show. One of Robyn's most integral story lines on the show has been her on-again, off-again relationship with ex-husband and former professional basketball player Juan Dixon. While the two have two children together, it was the fact that both Robyn and Juan lived in the same house and shared the same bed — even after their divorce — that had fans (and cast members) confused.
While their relationship was constantly questioned by the other ladies in the Potomac friend group, it turns out that the oddities in their relationship were for the best since the exes rekindled their love for each other in later seasons of the show. Robyn and Juan are now engaged for the second time, reported Bravo TV. But how much money is Robyn bringing to their second marriage? Read on to find out the reality star's net worth!
Robyn Dixon needs financial assistance after money struggles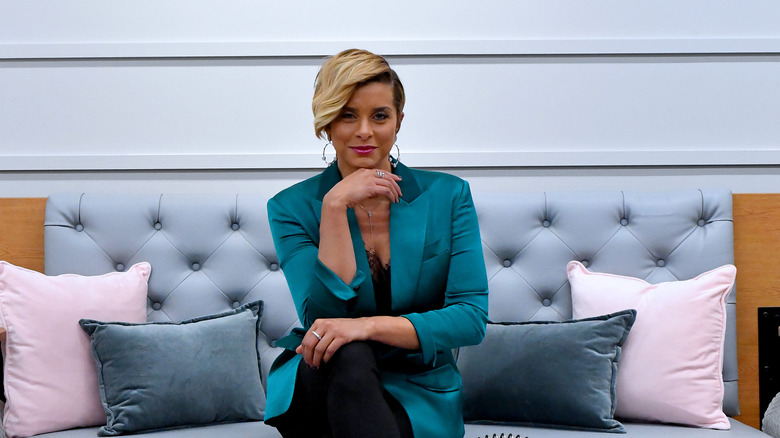 Larry French/Getty Images
Besides Robyn Dixon's untraditional relationship with ex-husband-turned-fiance Juan Dixon, Robyn has struggled with her finances while on "RHOP." According to Celebrity Net Worth, the reality star has an estimated net worth of $3 million, but she didn't always have that kind of money.
In fact, just three years before "The Real Housewives of Potomac" first aired in 2016, Robyn and Juan filed for bankruptcy because a close friend of theirs had allegedly stolen hundreds of thousands of dollars from them, per Bravo TV. "The pain and hurt that I felt in 2012 was beyond any other hurt that I have ever felt," Robyn told Bravo. "And although the loss of money really created huge problems for us, it was the evil lies and deception that hurt the most." Most of the stolen money was from Juan's time in the NBA, and because of its loss, Robyn and Juan had significant debt. These money issues helped contribute to Robyn and Juan's divorce, but Robyn's money troubles didn't end there. 
Robyn has faced more financial troubles, as she hasn't had the best track record when it comes to taxes. The reality star reportedly owed $90,000 in back taxes to the IRS, putting her family in another difficult financial place, according to Champagne and Shade. Let's just hope that Robyn seeks financial assistance with her Bravo salary now that she's getting married again.