Here's How Much Vicki Gunvalson Is Really Worth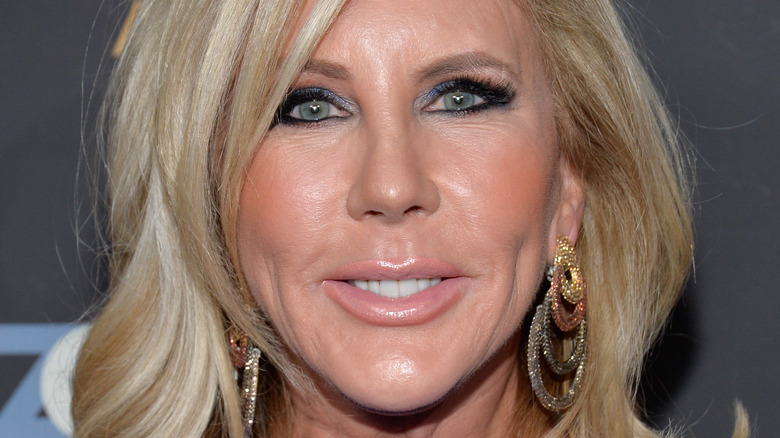 Tara Ziemba/Getty Images
The premise of the "Real Housewives" franchise is simple; it's essentially a bunch of rich women fighting with one another. But the women's respective wealth is arguably, and naturally, as important as their conflicts. We often see the wives conspiring against each other as they ride to some ridiculous party (like the launching of a candle) in the back of a limousine. The franchise is a mix of entertainment and escapism. The first series was "The Real Housewives of Orange County" and the women of "RHOC" embody the ideal of the Bravo housewife. They have platinum hair, they have asinine business ventures, they take limo's everywhere, and, most importantly, they like to throw their wealth around as much as they like to throw drinks on one another. 
Enter Vicki Gunvalson, a self-proclaimed "OG of the OC" (even though she's no longer on the show), the potential first lady of California, and an absolute legend who once bought herself an 88-carat diamond to celebrate her divorce, per Radar Online. If Vicki can drop thousands of dollars on a necklace after paying her attorney fees, then she must be worth a lot, right?
Let's find out.
Vicki Gunvalson wants to give back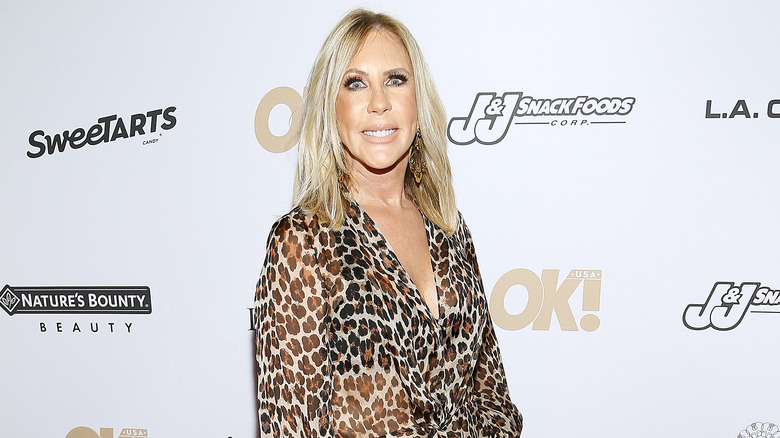 Paul Morigi/Getty Images
If you've ever watched the "The Real Housewives of Orange County," you are already well familiar with Vicki Gunvalson's insurance company. She began the series by running a small life insurance company out of her basement but by the time she left, had grown it into a multimillion-dollar, nationwide company. Obviously, that's going to bring in some serious dough. Like any respectable "Real Housewive," she also capitalized on her fame with various business ventures, like "Wine by Wives," a short-lived vodka collaboration, and a podcast. All in all, Vicki is worth an estimated $7 million, per Celebrity Net Worth.
Most importantly, though, she's turned her successful business into a way to give back. Vicki now gives seminars across the country about the importance of life insurance. When speaking to Think Advisor in 2015, Vicki explained how her seminars were able to help women — like a stressed-out nurse — sort out her finances. "She had $480,000 in a 401(k) and her house was paid for," Vicki explained. "She thought she was going to work until she was 70 or 72, but after going through her assets, we worked out a plan and she gave her notice the next week."
Vicki Gunvulson; the woman with an 88-carat divorce necklace and, perhaps, a heart of gold!