Where Will Bill Cosby Live Post-Prison?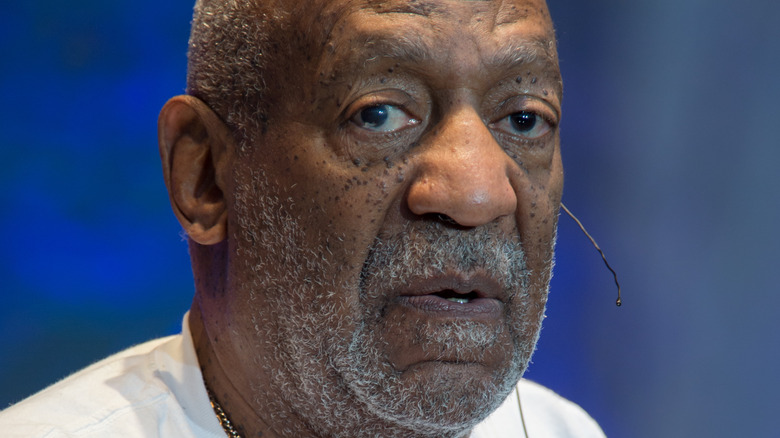 Shutterstock
On June 30, 2021, the Pennsylvania Supreme Court ordered the release of disgraced comedian Bill Cosby from prison. The unexpected decision came because a previous prosecutor said he would not charge Cosby, according to NBC News. As a result of this information, Cosby "spoke freely and gave incriminating statements." Years later, another prosecutor used this information to convict Cosby in 2018 on three felony counts for "drugging and assaulting a woman in 2004."
While Cosby has served a little less than three years of a 3-10-year sentence, the state Supreme Court says that Cosby cannot be tried again on the same charges. "This is the justice Mr. Cosby has been fighting for," Cosby's spokesperson, Andrew Wyatt said. "They saw the light. He waived his Fifth Amendment right and settled out of court. He was given a deal and he had immunity. He should have never been charged."
Wyatt's happy attitude toward Cosby's release is not shared by most of the internet and there are so many questions coming up. What was Cosby worth at the time of his release? Another big one is where will Cosby live?
Bill Cosby returns to his Pennsylvania mansion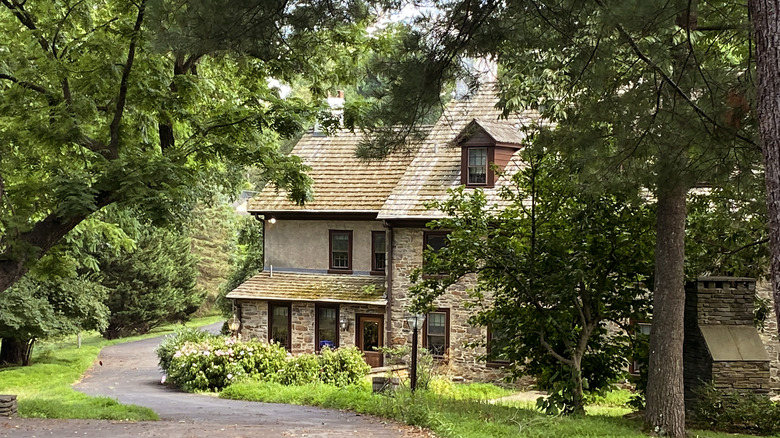 Michael Abbott/Getty Images
Bill Cosby returned to his home in Elkins Park, Pennsylvania, on June 30, 2021. According to ABC News, Cosby gave a peace sign to cameras before entering his home but not all those waiting outside his home were happy to see him released.
Cosby's home in Pennsylvania sits on three acres, and the main house is 8,940 square feet, according to Virtual Globetrotting. The home was built in 1800 but Cosby bought it in 1983. Within the mansion there are seven bedrooms and six and a half bathrooms. Cosby lived here with his wife, Camille Cosby, and their five children.
Cosby's return to his mansion is a notable change from his time at the State Correctional Institution Phoenix in Montgomery County, Pennsylvania, which consisted of a 9-by-12-foot cell, according to Page Six. Cosby had a cell alone, which was adjacent to the medical center, the outlet notes, and he was listed as inmate No. NN7687. While things have gotten considerably more comfortable for Cosby, the news is heartbreaking to many, especially survivors and allies of the #MeToo movement.