Britney Spears Just Got Some Bad News In Her Conservatorship Case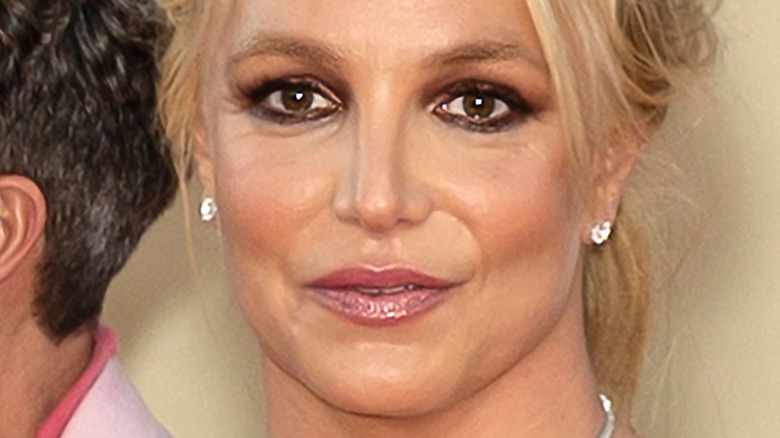 Shutterstock
Britney Spears spoke in open court during a virtual appearance on June 23. The pop star told Los Angeles Superior Court Judge Brenda Penny that she has been mistreated over the past several years of her conservatorship, and said that her family should be in jail, according to a transcript provided by CNN. "Ma'am, my dad and anyone involved in the conservatorship and my management who played two roles and punishing me when I said, 'no.' Ma'am, they should be in jail," Spears said. 
Since that time, fans have been watching and waiting for Spears' attorney to formally file a petition to end the conservatorship, which has controlled Spears' life since 2008, according to the New York Times. At the very least, many have been hoping that Spears' previous request to remove her father, Jamie Spears, as her conservator would be approved by the judge overseeing her case. On June 30, NBC News reported that Britney's father filed a petition to investigate the claims that his daughter made when she spoke out in court. "Tuesday, Jamie Spears and his team requested the court to 'investigate the veracity of the allegations and claims made by Ms. Spears,' which he has vehemently denied, saying that he only has his daughter's best interests at heart," the outlet reported.
Shortly after that report surfaced, Britney received an update on her case — and it's not what she was hoping for. Keep reading to find out the latest ruling.
Britney Spears' court request was denied by the judge overseeing her case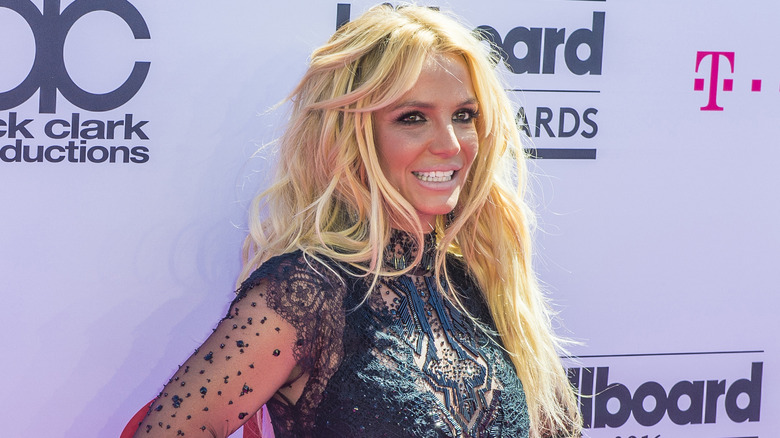 Shutterstock
Britney Spears' father, Jamie Spears, will not be removed as her conservator at this time, according to TMZ. "Spears's lawyer asked the judge in her conservatorship case to boot her father Jamie Spears as the conservator of her estate, but a judge just shot that down and says Jamie stays — at least for now," TMZ reported. The ruling came just one week after Britney's virtual court appearance. Her court-appointed lawyer, Sam Ingham, first made the request to remove Jamie back in November, asking that he be replaced with Bessemer Trust, but the request was denied, according to CBS News.
More recently, Britney's lawyer "filed legal docs that Bessemer be made co-conservator," according to TMZ. The judge approved the request, but reportedly made it clear that Jamie wasn't going to be removed. "The judge just approved that, but also said Jamie will stay as co-conservator himself. The judge also reiterated that Ingham's request to suspend Jamie was denied," the outlet reported. 
It's unclear if Britney's lawyer will file another petition to remove Jamie or if there will simply be a petition filed to end her conservatorship. It's also unclear if Britney will move forward with Ingham, as she told Judge Brenda Penny that she would like to choose her own lawyer. "I haven't really had the opportunity by my own self to actually handpick my own lawyer by myself. And I would like to be able to do that," she said (via CNN).