Bill Cosby's First Statement After His Prison Release Is Causing A Commotion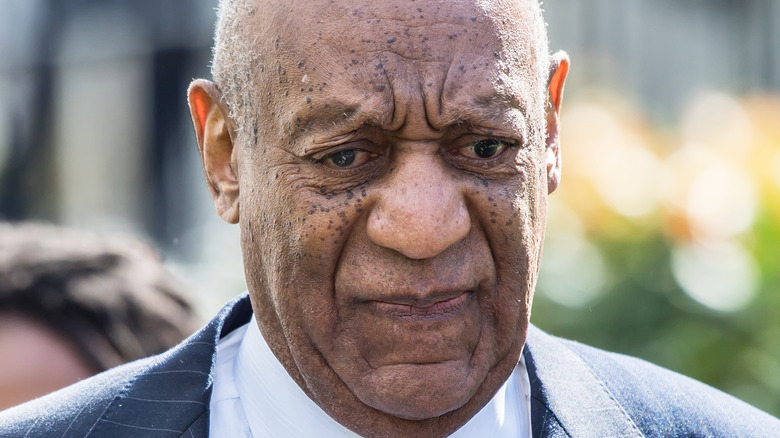 Gilbert Carrasquillo/Getty Images
In a shocking turn of events, the Pennsylvania Supreme Court ordered the release of disgraced comedian Bill Cosby from prison on June 30. In fact, things moved so quickly that Cosby is already back at his mansion in Pennsylvania with his wife, Camille Cosby, the same day. 
This decision was made because a previous prosecutor said that he would not charge Cosby, according to NBC News, so Cosby "spoke freely and gave incriminating statements." Following this, a different prosecutor used what Cosby said to convict him in 2018 on three felony counts for "drugging and assaulting a woman in 2004." He served nearly three years of his sentence.
Part of the decision means that Cosby cannot be tried again on the same charges. In response, most of the internet is furious. And things got even worse when Cosby made his first statement after his prison release. Here's what's going on.
Twitter can't handle Bill Cosby's attempt at maintaining innocence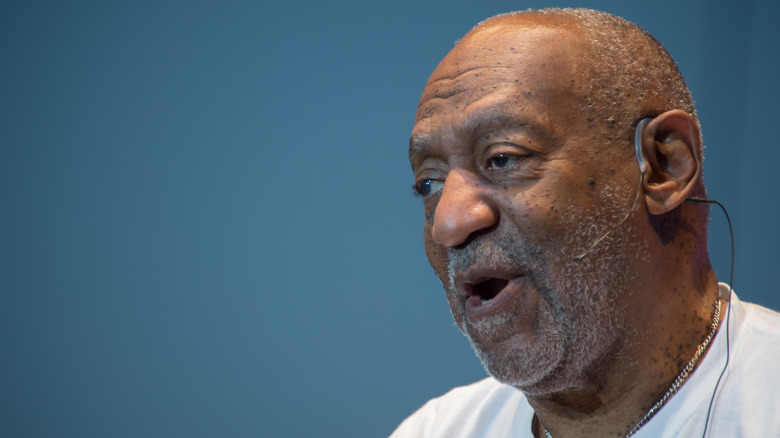 Shutterstock
On the same day as his release, Bill Cosby shared his first statement on Twitter. In response, people are really angry, mainly about the fact Cosby still claims he's innocent. "I have never changed my stance nor my story. I have always maintained my innocence," Cosby tweeted. "Thank you to all my fans, supporters and friends who stood by me through this ordeal. Special thanks to the Pennsylvania Supreme Court for upholding the rule of law."
The comments were intense, as can be imagined. Some were on Cosby's side while most were calling him out. "He said he has always maintained his innocence. He didn't say he was found innocent," one person quipped back.
Someone else wrote a heartbreaking tweet: "Thinking today of the women who sacrificed so much—pushed a boulder uphill—to see justice. Only to watch it roll back down." Another person made a comment about all the feedback regarding Cosby's statement. "I like the way nobody is 'liking' all of the happy for Bill Cosby comments, but instead everyone is 'liking' all of the you got out on a technicality comments. Tells you all you need to know," someone else tweeted. Sounds about right!