What We Know About Jonathan And Drew Scott's Music Career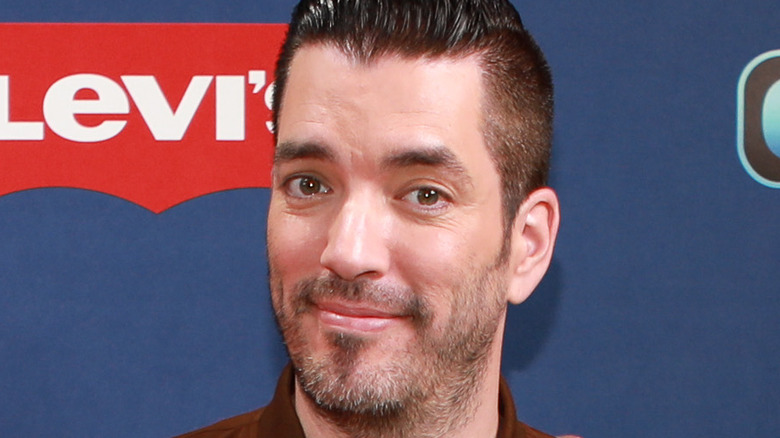 Jason Mendez/Getty Images
Anyone who knows home improvement has likely heard of the Property Brothers. Twin brothers Jonathan and Drew Scott serve as hosts of HGTV's reality series of the same name, and (much like Joanna and Chip Gaines) they've carved out a niche for themselves in the world of home improvement. Each episode of "The Property Brothers" shows the two home décor whizzes convincing their clients to let them transform a falling-down fixer-upper into the perfect dream home. 
But while Jonathan and Drew are top of their home improvement game, they're also true Renaissance men. Before landing it big with the HGTV show in 2011, they worked as underwear models and even birthday clowns! Now, they're showing their entrepreneurial colors by expanding their home renovating empire with a production company, as well as multiple different shows. With all this success under their (tool)belts, it only makes sense that the two bros are constantly looking for the next big thing, which in their case, happens to be a crossover into country music. Here's what we know about Jonathan and Drew's budding music career.
The Property Brothers' music is resonating with fans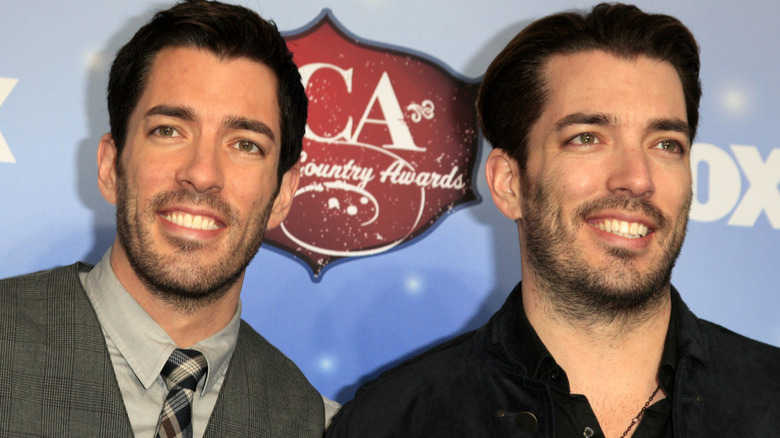 Shutterstock
According to People, Jonathan and Drew Scott started thinking musically when they were filming the "Property Brothers: At Home On the Ranch" special in 2015. "We grew up on a ranch, we're cowboy kids, and we used to just sing around the campfire singing songs; my dad and I played the guitar," Drew told People. In a nod to their musical upbringing, the twins dropped debut songs "Hold On" and "Let the Night Shine In," but had no idea the tunes would resonate with fans. "We recorded these two songs as a tribute to how we grew up, we had no idea that they would hit so well, and 'Hold On' — it 'Billboard' charted! It's amazing to us that everyone's loved the songs so much, so we'll probably do more," Drew told People.
True to their word, the twins released "My House" featuring Eric Paslay in 2016, according to Wide Open Country. Drew and Jonathan have also shown off solo vocal chops in recent years. Per Wide Open Country, Drew wrote and performed "You Chose Me" for wife Linda Phan in 2018. Two years later, Jonathan debuted "Being Honest" for the PBS documentary "Jonathan Scott's Power Trip," which addressed the renewable energy crisis in the United States. It also doesn't hurt that Jonathan and Drew are buddies with some of country music's hottest stars, including Florida Georgia Line. Something tells us they'll only have more tunes to share in the future!