Inside Judi Dench's Relationship With David Mills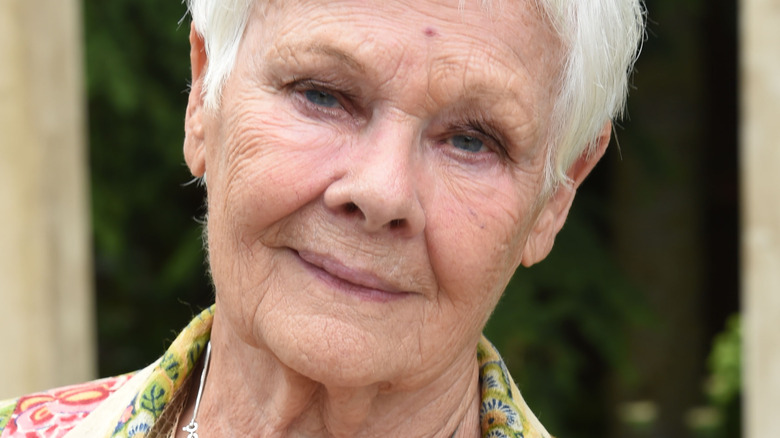 David M. Benett/Getty Images
Judi Dench may be a legendary actor, but there's nothing put-on about her now 11-year relationship with conservationist David Mills. The 86-year-old British star, who will soon hit our screens again with the latest James Bond film, "No Time to Die," has been "dating" Mills since 2010, although she perhaps would not call it that. Dench explained to Woman & Home in 2019 that she does not put a label on their relationship ... and, in fact, detests the word "partner."
"I have a jolly nice friend now. I don't know what the word is because I don't like the world partner. Partner is something to do with dancing. Partner — horrible word. Friend? No. Boyfriend? No. Chap? Will chap do?" And on the question of marriage, it's no surprise that Dench responded in the negative, somewhat alluding to their advanced age. "He's not going to propose. No, no, no, no, no. Let's all just pull ourselves together and be our age."
Dench was initially married for 30 years to British actor Michael Williams, with the pair welcoming their daughter, Tara Cressida Frances Williams, in 1972, also an actor who goes by the name of Finty Williams, per The Sun. However, Michael tragically died from lung cancer at the age of 65 in 2001, leaving an "enormous chasm" in Dench, per The Times. Aside from film and television work, the couple was also keen environmentalists who "nurtured the Surrey woodland together." This passion for conservation eventually led to her meeting Mills ... something she did not think would happen again at her age.
Judi Dench says she still has an active sex life, even frequenting a 'lovely naughty knicker shop'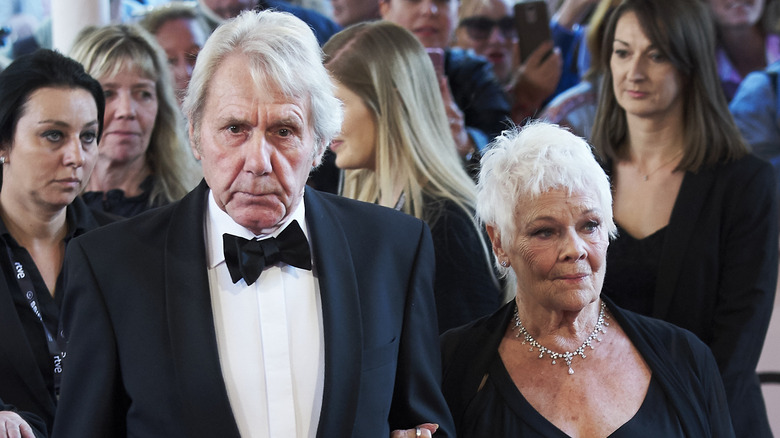 Carlos Alvarez/Getty Images
Judi Dench appears to be treated like the Dame that she is, calling her relationship with David Mills "wonderful," per Bustle. However, Dench told Woman & Home that she "wasn't even prepared to be ready for it." Dench explained, "It was very gradual and grown up. We got together, in a way, through the animals. It's just wonderful."
In 2010, Mills invited her to open a red squirrel enclosure at the British Wildlife Center, which he founded in 1997, per Bustle. Mills told Radio Times their relationship began as a "slow, organic friendship," which initially saw them invite each other to various events. "It's lasted because we have the same sense of humour — it's hopeless without that — and then she's passionate about wildlife, as I am about theatre and films, so we go into one another's worlds. She's a great giggler," Mills said. The pair even worked together on Dench's two-part ITV series "Wild Borneo Adventure" a documentary, which sees them explore the island's rainforests. But, aside from their hands-on experiences, Bustle also notes viewers "get a glimpse of her adorable relationship with Mills." 
And when the couple isn't in the tropics, they also like to keep the heat on at home. Dench told Woman & Home that, despite her age, she still feels "desire." She even revealed she frequents a "lovely naughty knicker shop" in Covent Garden to keep things interesting. But, for anyone wanting to visit the store, she warns, "don't buy up everything because I'm going there!"