How Much Is David Harbour Worth?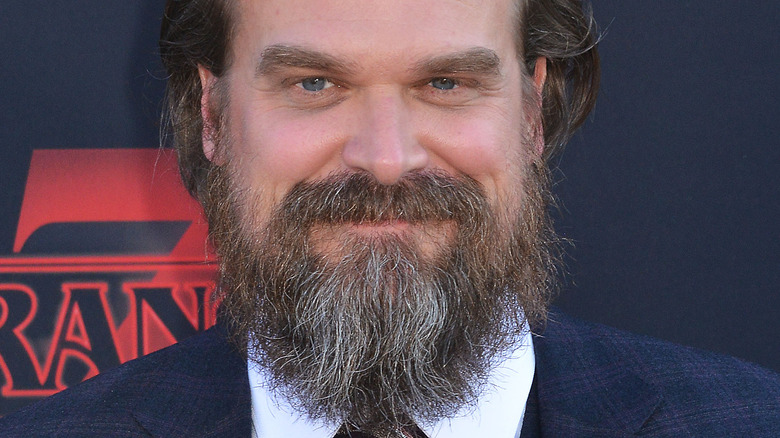 Shutterstock
New York-born actor David Harbour may have become a household name for his main role as Jim Hopper in "Stranger Things," but he had been on the acting scene for many years prior. As noted by IMDb, he made his acting debut in the television series "As the World Turns" in 2001 and consistently landed himself more roles in the following years, some of which included Robert Kinsey in "Kinsey," Gregg Beam in "Quantum of Solace," and Ernest in "W.E.," to name a few. 
Since his role as Hopper in Netflix's hit show "Stranger Things," Harbour's career has gone from strength to strength and seen him appear in a number of movies on the big screen: "Sleepless," "Human Affairs," "Extraction," "Hellboy," and "Black Widow."
In September 2020, it was announced that he had married British singer Lily Allen in Las Vegas. According to Celebrity Net Worth, the "Smile" chart-topper, who debuted onto the music scene in 2006, is worth an impressive $5 million. With that being said, how much is Harbour worth after his non-stop success in the past few years? Keep reading to find out.
David Harbour is a very wealthy millionaire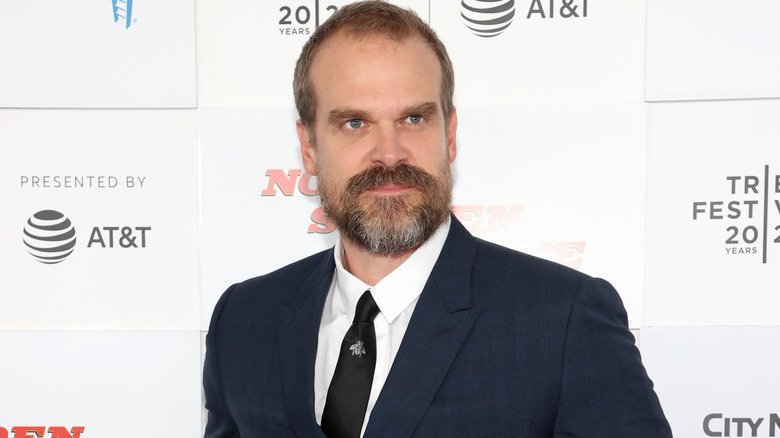 Cindy Ord/Getty Images
It seems David Harbour's consistently hard work throughout the years has paid off, as he is now a millionaire with jobs coming out of his ears. According to Celebrity Net Worth, Harbour is worth a staggering $6 million as of 2020. As noted by the same outlet, Harbour was originally paid $100,000 per episode when shooting the first two seasons of "Stranger Things." With that being said, he earned an impressive $350,000 per episode after receiving a pay rise for the third and most recent season, per Statista.
While Harbour today is very much booked and busy, there was a time where he was struggling to book work. As previously reported by The Drum, he explained at Social Media Week in 2017 that prior to booking the role of Jim Hopper in "Stranger Things," he hadn't worked for five months and wasn't receiving any calls for auditions. Harbour considered quitting the occupation and going back to school. Instead, he went back to acting class and eventually landed himself a part in the successful Netflix show. 
"To start as an actor, the odds are already against you. Every year you have a crop of new talent...You have to be wildly tenacious. You have to have a rock-solid ego — like you deserve it," he said during a 2017 Social Media Week panel, via The Drum. Whatever the case, Harbour's efforts certainly paid off.