This Is How Much Chip And Joanna Gaines Are Worth Today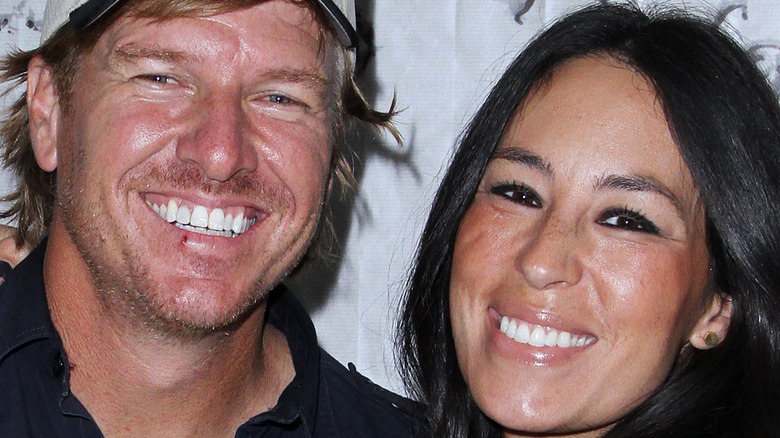 Donna Ward/Getty Images
Chip and Joanna Gaines first worked their way into our living rooms, and our hearts, when their show "Fixer Upper" became a runaway hit for HGTV. With their down-home flavor and everyman personas, Chip and Joanna — no need for the Gaines, we know who they are! — single-handedly brought shiplap back into the common lexicon and made farmhouse sinks a must-have staple in every kitchen. 
But before "Chip and Jo" were massive home improvement stars, they were struggling small business owners (like many couples today!). In fact, the couple was broke far more often than not. "I remember when we first got married the only money we had was what was in Chip's pocket," Joanna told People in 2020. "He always had a wad of cash, but we were broke. If I needed to go grocery shopping it's whatever was in his pocket. That's how we paid the bills."
Thankfully, they've come a long way from those "Chip's pocket" days — so let's take a look at what Chip and Joanna Gaines are worth today. 
Chip and Joanna Gaines' net worth might shock you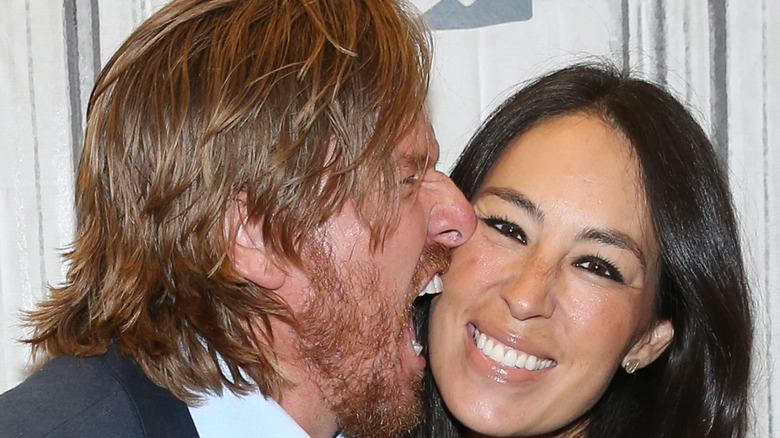 Rob Kim/Getty Images
Shiplap pays, folks! According to Celebrity Net Worth, Chip and Joanna Gaines have a combined net worth of $20 million, or $10 million each. Their money comes from their impressive empire that includes the syndication of the "Fixer Upper" shows, the new Magnolia Network and streaming app, the successful off-line businesses in Waco, TX, their quarterly Magnolia magazine, and their runaway smash line Hearth & Home at Target. 
Despite their runaway success, Chip and Joanna say that unlike other HGTV stars (looking at you, Jonathan and Drew Scott), they don't chase fame, and they don't let the success get to their heads. Instead, Joanna still says that the most important thing for her was to work together with her husband. "When I get nervous or afraid, the part that gets me up every day is the fact that we get to climb these steep mountains together," she told Closer Weekly. "Sixteen years and it feels like we are just getting started."