The Real Reason There's A Warrant Out For Chris Hansen's Arrest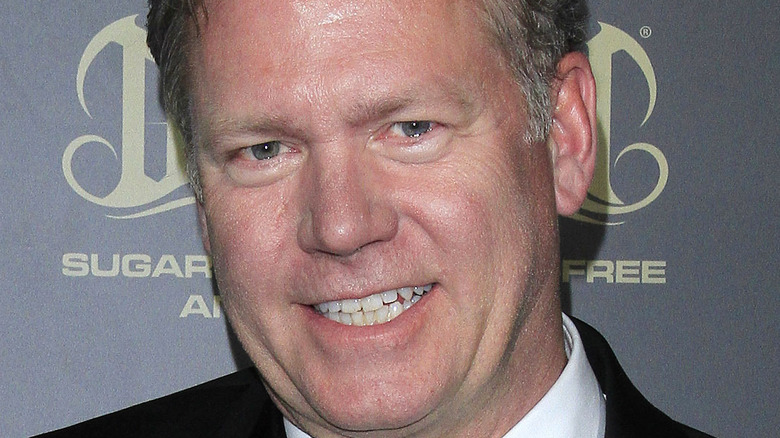 Shutterstock
While journalist Chris Hansen — who rose to fame in the aughts for his "Dateline" segment "To Catch a Predator" — might be the person you'd least expect to be wanted by the authorities, it seems that fact is by and large always stranger than fiction. As The New York Post reported on July 1, law enforcement in Michigan's Shiawassee County issued a statement in which they informed the public that Hansen currently has a warrant out for his arrest.
Unfortunately for Hansen, this isn't the first time he found himself in legal trouble. He was arrested in 2019 for allegedly writing a series of bad checks, according to TMZ. Police claimed that Hansen purchased hundreds of mugs, shirts, and vinyl decals "from a mom-and-pop shop in [Stamford, Connecticut] for marketing events he planned to attend." Stamford Police noted that despite the items being delivered, per the owner, "Chris [allegedly] bailed on his $12,998.05 tab."
So what's the real reason there's now a warrant out for Chris Hansen's arrest? Read on after the jump to find out.
Chris Hansen is helping police with a sting operation and needed to be in court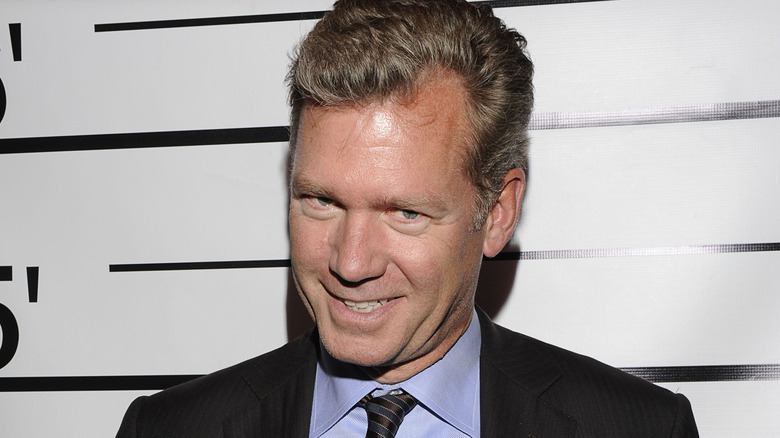 Eugene Gologursky/Getty Images
As The Daily Beast reported on July 1, the warrant out for Chris Hansen's arrest has to do with his failure to show up in a Michigan court in relation to a sting operation he helped local authorities organize. Much like his show "To Catch a Predator," this Michigan set-up led to the arrests of three men who gathered to meet with who they assumed to be underage girls, per the outlet. As local Michigan news affiliate FOX 66 reported in October 2020, Michigan's Genesee County Sherriff Chris Swanson stated that working with Hansen was deliberate — due to Hansen's high-profile position as the former host of "To Catch A Predator" and his extensive knowledge of such stings.
So why didn't Hansen appear in court? Per The Daily Beast, Hansen received a subpoena to be in court — but, according to Hansen, his failure to show up was entirely due to a "miscommunication." In a post Hansen uploaded to his Instagram account, the journalist clarified that the matter "resulted from a predator investigation" in Michigan. He explained that "defense lawyers for accused predator Michael Lott," one of the three men apprehended in the sting, "had requested video from the investigation," and that "there was miscommunication about a hearing today on the issue." Hansen then promised followers that "the matter is currently being resolved," though he did not go into detail as to how it would be rectified.