The Truth About The Timing Of Prince Harry's UK Departure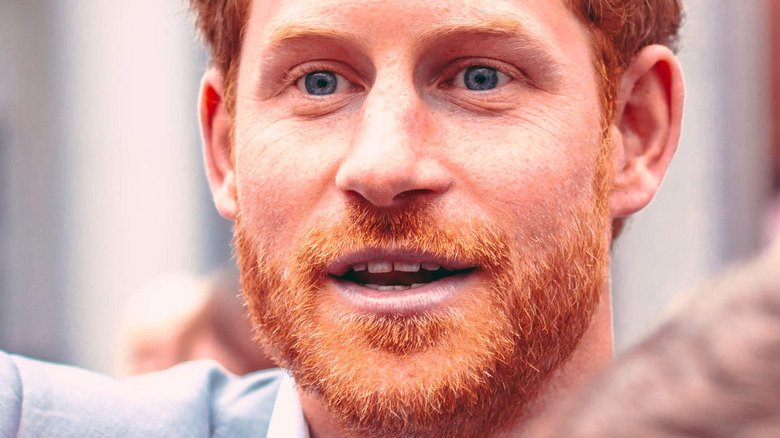 Shutterstock
Rumors that Prince Harry didn't waste any time getting out of London have been circulating all day, thanks, in part, to a report from the Daily Mail. The outlet claimed that Harry was in a car within 20 minutes of the unveiling ceremony for Princess Diana's statue coming to a close on July 1. The outlet didn't confirm where Harry headed following the unveiling, simply pointing out that he didn't stick around to, say, hang out with his older brother, Prince William. And while Harry may have left the event 20 minutes after it was over, we now know that Harry did not go directly to Heathrow Airport in London. 
It was previously reported by Us Weekly that Harry wouldn't be spending any additional time in London after the unveiling took place. The main reason is because he has a newborn baby at home, and he didn't want to be away for too long. As it stood, Harry was gone for about one week because he had to quarantine for five days. Sites such as Cosmopolitan were quick to report that Harry was already back home in The States with his wife, Meghan Markle, and their two kids, but that doesn't actually appear to be the case. So, has Harry actually left the UK yet? Keep reading to find out the truth.
Prince Harry is expected to land in Los Angeles on July 2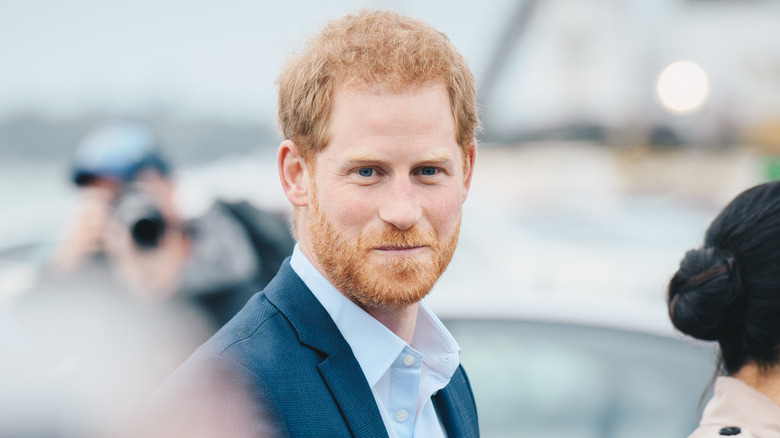 Shutterstock
Alas, Prince Harry is officially on his way back the United States. On July 2, photogs spotted a car transporting the Duke of Sussex to Heathrow Airport in London, according to the Mirror. "The Duke of Sussex arrived at Terminal 5 in a VW MiniBus, accompanied by two security personnel in the front seats," the outlet reported. And while it wasn't exactly the "20 minutes" that the Daily Mail previously mentioned, Harry's departure comes just about 24 hours after the statue unveiling. It's presumed that Harry got himself a nonstop flight from Heathrow to Los Angeles International Airport (LAX), which would have him landing sometime before midnight local time on July 2; it's approximately an 11-hour direct flight.
Harry's travel schedule looked a bit different than when he made a trip to the UK back in April for Prince Philip's funeral. The services were held on April 17, but Harry didn't travel back to The States until two days later, spending some extra time with his family, according to Elle. 
Meghan Markle didn't make either trip, of course, as she was heavily pregnant the first time around, and had just given birth for Harry's most recent trip.