What Is Yvonne Strahovski's Nationality?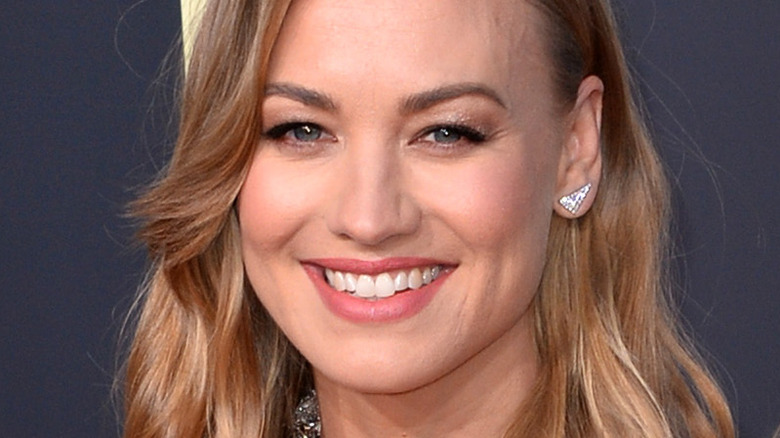 Shutterstock
Actor Yvonne Strahovski is the character you love to hate on the enormously popular Hulu series "The Handmaid's Tale." If you've happened to already see the season finale of Season 4 of the dystopian tale, your jaw was likely on the floor at that cliffhanger. If you didn't see it yet, no worries, we won't spoil it for you! We'll just say that Strahovski's Serena Joy Waterford is definitely the brains of her relationship with husband Fred (Joseph Fiennes), per Elle (warning: spoiler alert at that link), and her future is perilously up in the air.
But "The Handmaid's Tale" isn't Strahovski's first hit show. She played secret agent Sarah Walker on NBC's "Chuck," Hannah McKay on Showtime's "Dexter," Kate Morgan on "24: Live Another Day," Rene Carpenter on ABC's "The Astronaut's Wives Club," and Sofie Werner on ABC's "Stateless," per IMDb.
Perhaps you've wondered where Strahovski is from due to her surname or hearing a hit of an accent breakthrough in her dialogue. Keep reading to find out where Strahovski is from and what's she's up to next.
Yvonne Strahovski was born in Australia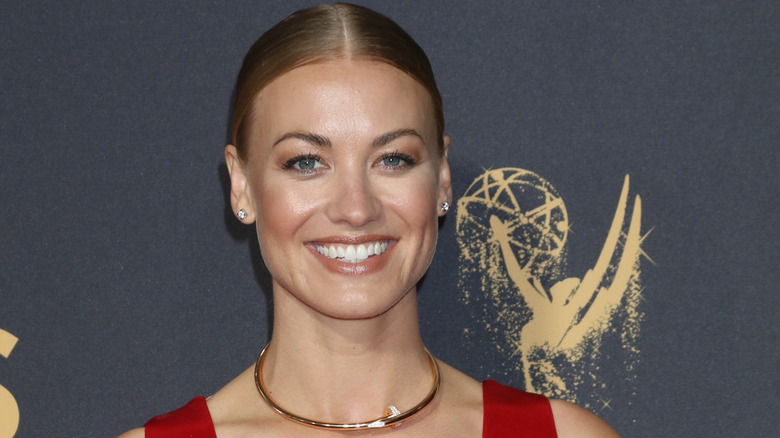 Shutterstock
With a name like Strahovski, you may assume Yvonne Strahovski is Russian or Polish, and you'd be partially correct, though she was born in a country far, far removed from Russia and Poland. Strahovski was born in 1982 in the Sydney, Australia suburb of Maroubra, per IMDb. While Strahovski speaks English with an Australian accent, English was not her first language. On Carson Daly's late-night talk show "Last Call," Strahovski revealed that her first language was Polish. Her parents, Piotr and Bożena Strzechowski, were born in Poland and emigrated to Australia before she was born, per Yahoo! Lifestyle.
When Strahovski was a tween, she made home movies with her parents' camera. And in high school, she starred in the school plays, per The Hollywood Reporter. She enrolled in the actor-training program Theatre Nepean at the University of Western Sydney before moving to Los Angeles, where she booked her role on "Chuck" just two days later.
Strahovski is a versatile actor who can next be seen in the sci-fi action movie "Tomorrow War" as an alien-battling scientist opposite Chris Pratt, per the Hollywood Reporter. The film will be released on Amazon on July 2.