Why City Girls Almost Skipped Their BET Awards Performance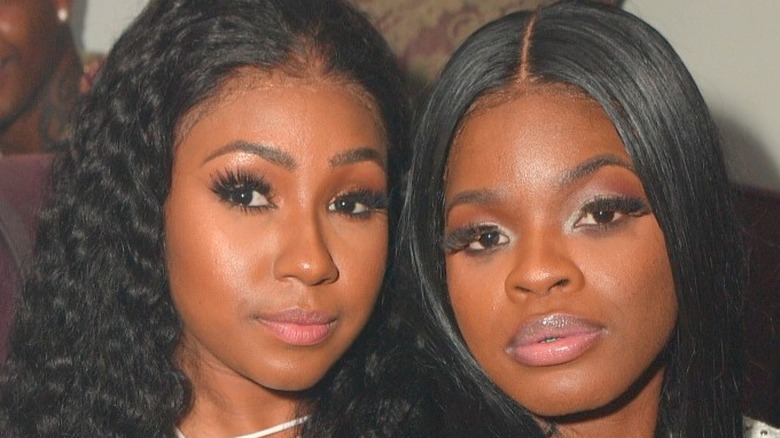 Prince Williams/Getty Images
On Sunday, June 27, the 2021 BET Awards saw artists such as Lil Nas X, Migos, Tyler The Creator, Moneybagg Yo, Silk Sonic, City Girls, Megan Thee Stallion, and more giving breathtaking live performances. In particular, Cardi B surprised everyone with an on-stage pregnancy announcement, while Lil Nas X locked lips with one of his dancers as he performed his hit song, "MONTERO." 
City Girls, meanwhile, took the stage to perform their latest summer anthem, "Twerkulator," marking the group's first performance together at the BET Awards. For the special performance, the rappers literally landed on stage hooked by harnesses, and joined their backup dancers for a twerk-off. But, judging by the reactions, it could have been better. "It wasn't awful but it just felt off to me. It was giving me 'High school dance team competition finals' [vibes]," one person wrote in the YouTube comments. "The performance looks like the dance workouts the older women do in the aerobics room," another viewer wrote. 
Still, not everyone was so quick to criticize their performance. "[W]hy do yall hate on the city girls so much this JT first performance on BET & they did good yall just hate on any & everybody and it aint cute," another fan tweeted. And, as it turns out, City Girls almost never made it on stage to begin with. Find out why below.
Yung Miami had a last-minute wardrobe malfunction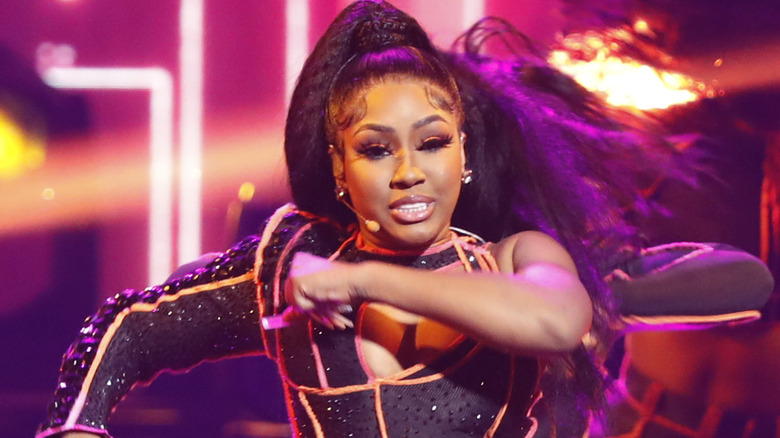 Johnny Nunez/Getty Images
On Friday, July 2, City Girls' JT and Yung Miami sat down with DJ Carisma of Los Angeles' Power 106. During the interview, the rappers revealed that they almost had to cancel their performance due to a wardrobe malfunction, which occurred just five minutes before they were scheduled to be on stage. "We almost not made it onstage ... It was bad," JT said. Apparently, Yung Miami's outfit ripped while they were backstage, causing her to feel extremely frustrated. "The back of my outfit bust open, like, where the microphones were supposed to be. We had five minutes," Miami explained. "Right before it's time to go on," she added. "So, in that moment I'm like, here it go again. Here go some bulls**t."
Then, someone from production suggested having JT perform by herself, as time was running out. However, the rapper said she would rather cancel the whole performance than leave her partner behind. "I said, no, I can't leave her," JT said. "So, we're just back there screaming and I'm crying. The lady looking at me like, well, we finna just skip over y'all." Thankfully, they were able to fix her outfit right before the performance. "They had to sew her from the front," JT explained. While this performance obviously did not go off without a hitch (literally), City Girls did a great job in light of the obstacles.