The Truth About Joy Behar's Husband
Santiago Felipe/Getty Images
Joy Behar is, perhaps, the most entertaining panelist on "The View." She is one of the show's original panelists, having appeared in all seasons, except for 17 and 18 when she took a leave of absence, according to Entertainment Weekly. Her absence, at the time, saddened fans who missed her quick wit and humor on the show. "Well, the band has been broken up many times, so I don't know that that would be such a big deal," Behar later joked about her break, according to EW.
Behar is known for speaking her mind on "The View" and frequently uses her personal life as punch lines. Behar doesn't seem to mind being an open book, and her husband, Steve Janowitz, fully supports her, judging from the amount of times that she has shared information about their marriage on the show. So, who is the man behind Behar's spouse jokes? Keep scrolling to find out the truth about Janowitz below.
Joy Behar's husband was an educator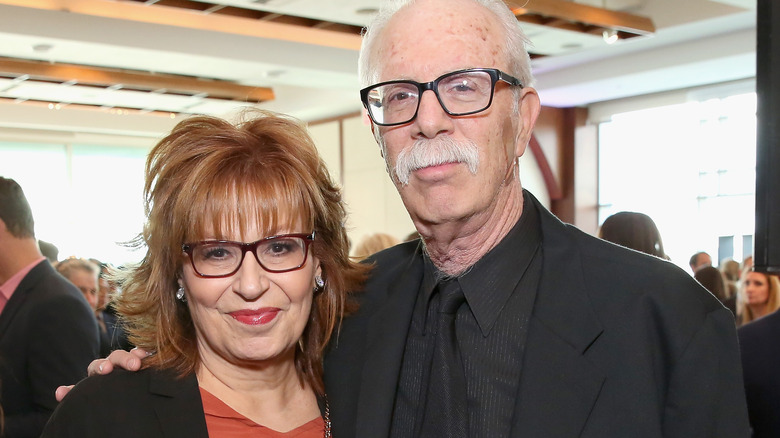 Monica Schipper/Getty Images
According to Heavy, Joy Behar met Steve Janowitz in 1982. In a segment on "The View" in March 2020, Behar revealed that she met Janowitz at a "nudist colony." "I don't know if you know this about me, but I met my husband at a semi-nudist colony. It's true," she said on the show, via The Sun.
The pair dated for 29 years before finally getting married in 2011. Behar's reasoning for the long courtship was because they wanted to wait until same-sex marriage was legalized in New York. "[The legalization] did have an influence on me. It brought to my consciousness why gays needed to get married," she said in an episode of "The View," via Us Weekly. "And I thought it was a good reason for me to get married. And so did Steve, so we did it."
Besides championing for equality, Behar also gave another reason for stalling her nuptials. "I waited until all the parents were dead," she said in an appearance on "Rachael Ray," per People. "So I have no in-laws at all. He has none and I have none. 'Cause marriage is mostly about in-laws, I find. They always want you to visit them and come for lasagna."
Janowitz, who is a retired school teacher, per The New York Times, lives with Behar in an apartment in New York City's Upper West Side and enjoys hosting friends and family in their home.