Did Prince William Really Leak Stories About Prince Harry's Mental Health To The Press?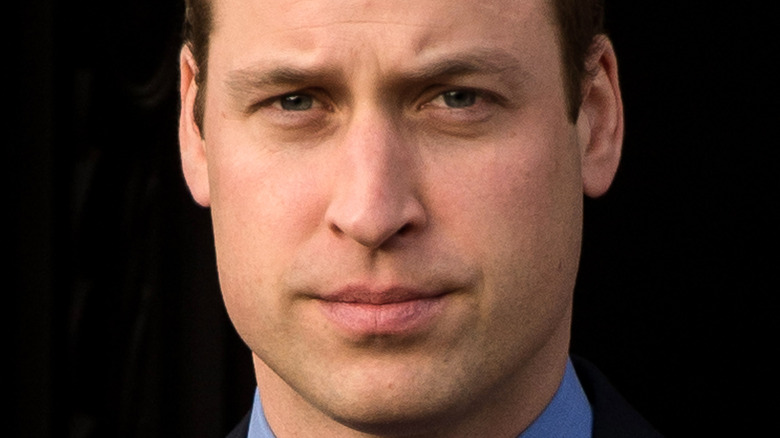 Richard Stonehouse/Getty Images
Is there more to Prince William and Prince Harry's feud than meets the eye?
Prince Harry opened up about his struggles with mental health in "The Me You Can't See," a docu-series that was released on AppleTV+. However, it's possible that his brother, William, may have tried to do some damage using Harry's personal challenges against him, according to new claims made by Harry's own biographer Omid Scobie. It all started back in 2019 when Harry did an interview with ITV's Tom Bradby, according to the Daily Mail.
Referring to his relationship with William, Harry told Bradby, "we are certainly on different paths at the moment but I will always be there for him as I know he will always be there for me. We don't see each other as much as we used to but I love him dearly and the majority of stuff is created out of nothing. As brothers, you have good days, you have bad days." Following that interview, William may have made some calculated moves to try to tarnish his brother's reputation. Keep reading to find out what Scobie claims happened next.
Prince William may have had something to do with leaking stories about Prince Harry to the press, Omid Scobie suggests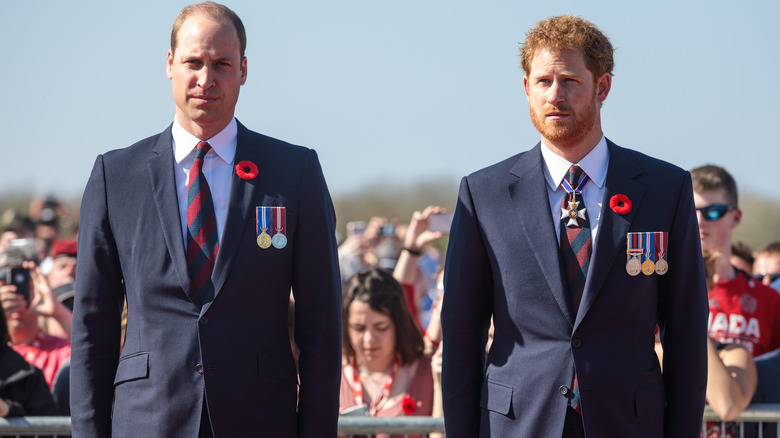 Jack Taylor/Getty Images
In ITV's new documentary called "Harry & William: What Went Wrong?," Omid Scobie accuses Prince William of leaking stories about Prince Harry's mental health to the press following that 2019 interview with Tom Bradby, according to the Daily Mail. "I would say that it was no coincidence that it was shortly after that aired, even the next day, there were source quotes that came from a senior aide at Kensington Palace saying that William was worried about his brother's mental health," Scobie said. "That fed off such an ugly thing for Harry and it did not go unnoticed. Now whether William directed that or not, no one will ever know, but it came from his household that he is the boss of," he added. 
As The Sun points out, Scobie has been a long-time friend and supporter of Meghan Markle. While his claims about William may be valid, he "did not provide evidence to support his claims that palace aides or anyone connected to William was responsible for the alleged briefings." However, the stories about William being concerned about Harry are out there. For example, BBC News published an article claiming that William was "worried" about his brother, the information coming from a palace source. That source also told the outlet that Meghan and Harry were thought to be "in a fragile place."