Prince Harry Is Competing With Prince William To Be The 'Better Royal,' According To Expert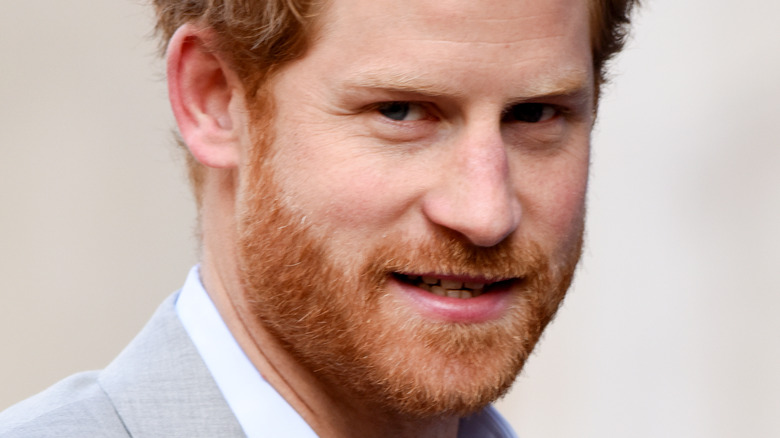 Shutterstock
Prince Harry might still be competing with Prince William even though he claims that he quit the royal family, per Express. The redheaded duke and his wife, Meghan Markle, fled the U.K. last year due to a "lack of support and lack of understanding," per Marie Claire. In their March Oprah Winfrey interview (via Marie Claire), Harry claimed that his "father and brother, they are trapped. They don't get to leave." But, since the bombshell interview, Harry has made several public appearances. Besides the Oprah and Dax Shepard interviews, the Duke of Sussex also spoke at the Global Citizen Vax Live event in May and attended the WellChild event in London on June 30.
Of course, this should come as no surprise. As a member of the royal family, the Harry has spent the majority of his life attending charity events and bringing attention to worthwhile causes. As the second son of Prince Charles and Princess Diana, he was raised in the public eye and already has a platform to highlight organizations close to his heart. Now, according to a royal expert, it seems that he has no plan to stop and may even be in competition with his brother to be a "better royal." Here's the tea on why Prince Harry might believe that he has the receipts to make the rest of the royal clan green with envy.
Prince Harry wants to carry on Princess Diana's legacy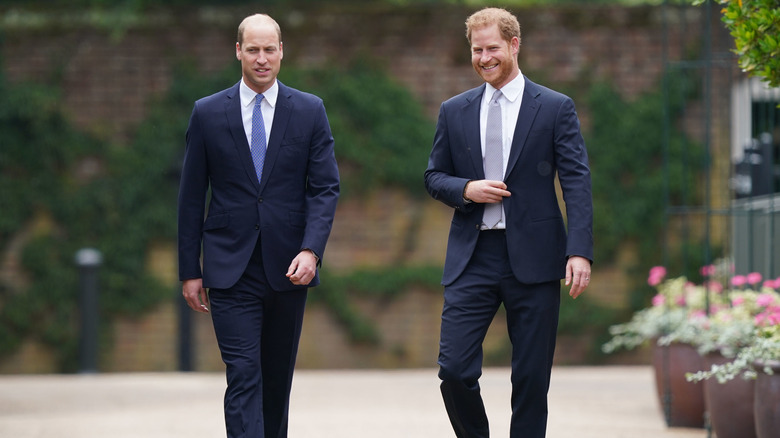 Wpa Pool/Getty Images
Prince Harry might have set himself some lofty goals. At least that's what royal expert Angela Levin seems to believe, per Express. The royal biographer appeared on "The Andrew Pierce Show" and revealed  that she thinks that Harry still wants to be a royal "but in a different way." She was apparently "shocked" when she heard the Duke of Sussex make a speech. He supposedly said, "There's a large part of Diana in me and she thought the world would be changed by youth, and she loved the youth, and Meghan and I are doing exactly this." 
Levin felt that Harry was throwing shade at his older brother. She said, "I thought 'hang on, he's making the speech that puts William second." She added that Harry was "fed up being spare to the heir" and seemed to be forging his own path. Levin then came to a shocking conclusion, claiming, "He's competing with his brother and his father to be the better royal and more like Diana." The expert continued, "I think all this laying down laws is part of his determination to be a royal but in a very different way, a Californian way, where he is the person who is going to continue Diana's work more than anyone." Only time will tell what Harry's future holds. Let's hope it includes a playdate between his kids and William's if he visits London in September.