Did Britney Spears' Dad Really Call Her These Awful Things?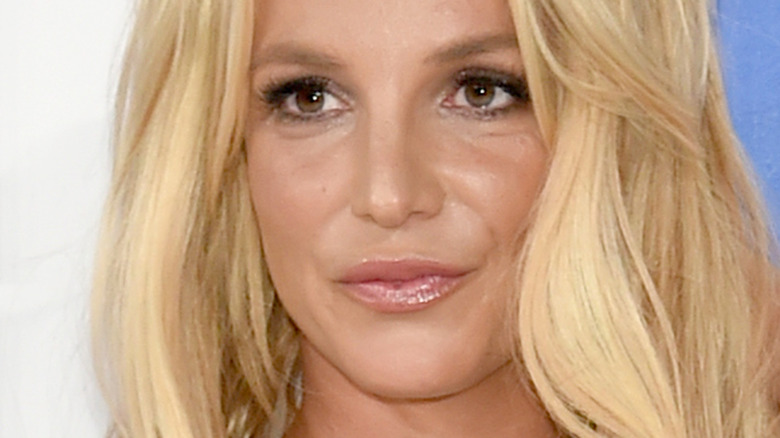 Jamie Mccarthy/Getty Images
Britney Spears' name has been making headlines for weeks, but a new expose in The New Yorker has really intensified the media's coverage of her life. Following her virtual court appearance on June 23, Britney's conservatorship has been a topic of conversation for people across the globe, many of whom are hopeful that the pop star will be able to convince a judge that she no longer needs to be cared for — or controlled — by her family, her management team, or anyone else that may be dictating how she lives her day-to-day life. 
At the center of this controversy is Britney's father, Jamie Spears, who has been in control of many aspects of his daughter's life since 2008. According to The New York Times, Jamie has been receiving a hefty paycheck of some $16,000 per month for his role as Spears' conservator. In addition to Britney telling Judge Brenda Penny that her father "loves" control (via CNN), journalists Ronan Farrow and Jia Tolentino also revealed some other disturbing details about Jamie in their piece for The New Yorker. 
Farrow and Tolentino spoke with former Spears family friend Jacqueline Butcher about Jamie, and she shared some additional insight into the nightmare that Britney has been living. Keep reading to find out what Butcher had to say about Jamie — and the things he allegedly used to tell his daughter.
Britney Spears' dad allegedly told her she was 'fat'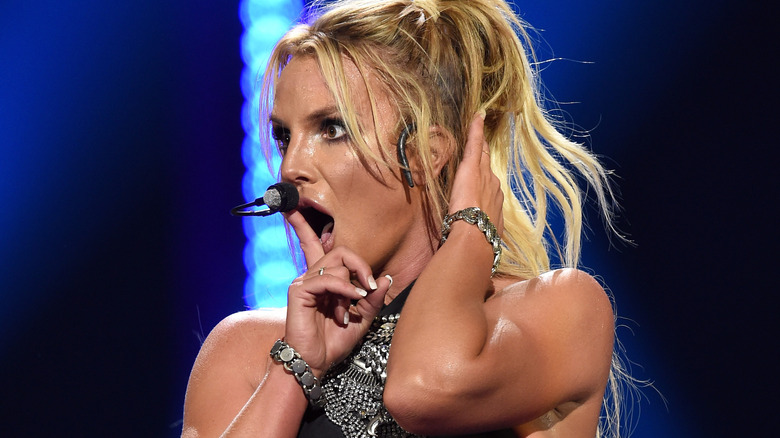 Kevin Winter/Getty Images
In her interview with The New Yorker, Jacqueline Butcher recalled one specific time that Jamie Spears said some incredibly awful things to his daughter. A short while after Britney Spears was released from the hospital following a 5150 psychiatric hold back in 2008, "Jamie said, 'Baby,' and I thought he was going to say, 'We love you, but you need help.' But what he said was 'You're fat. Daddy's gonna get you on a diet and a trainer, and you're gonna get back in shape,'" Butcher recalled, adding that she felt "sick" at the time. Jamie was so confident that his daughter would make a comeback following a challenging time in her life — and he told her so. "You see that TV over there? You know what it's going to say in eight weeks? That's gonna be you on there, and they're gonna say, 'She's back,'" Jamie allegedly said, pointing at the television. 
In her court testimony, Britney did not tell the judge about this specific moment in time, but she did say that he should "be in jail" for the way that he has treated her (via CNN). "Ma'am, my dad and anyone involved in the conservatorship and my management who played two roles and punishing me when I said, 'no.' Ma'am, they should be in jail," Britney said. 
Britney's next conservatorship hearing is scheduled for July 14.