How Much Is Cindy McCain Worth?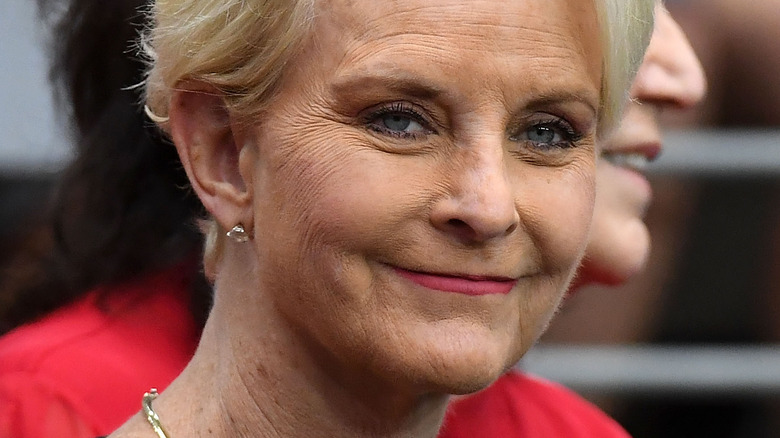 Norm Hall/Getty Images
Cindy McCain is perhaps most well-known for being the wife of late Senator John McCain. The couple first met in Hawaii in 1979 while Cindy was "vacationing with her parents" and they attended the same party and hit it off, per Britannica. At the time, John was still married to his first wife, Carol Shepp, but he filed the divorce paperwork in 1980, and soon after that, he and Cindy wed. Together, they had a beautiful life. According to The Sun, they shared four kids — Meghan, Jack, and Jimmy McCain — also adopting daughter Bridget McCain from Bangladesh.
It's no secret that Cindy and her late husband did very well in both business and politics, and they have made sure to use their public platform to give back. According to Business Insider, John and Cindy donated $1.7 million of the sales of the former's book, "Hard Call: The Art of Great Decisions," to charity. In 2012, they also launched the McCain Institute at Arizona State University for $8.7 million (via Reason), which they funded with leftover cash from John's presidential run with Sarah Palin. The outlet shared that the institute is most focused on "combatting 'modern slavery,' addressing human rights abuses abroad, using technology to solve humanitarian problems, and pushing a vague pro-development and democracy agenda globally in order to promote peace."
It's easy to see that Cindy is generous with her wealth, but where did it all come from? Keep scrolling for more deets!
Cindy McCain's massive fortune is partly thanks to ... beer?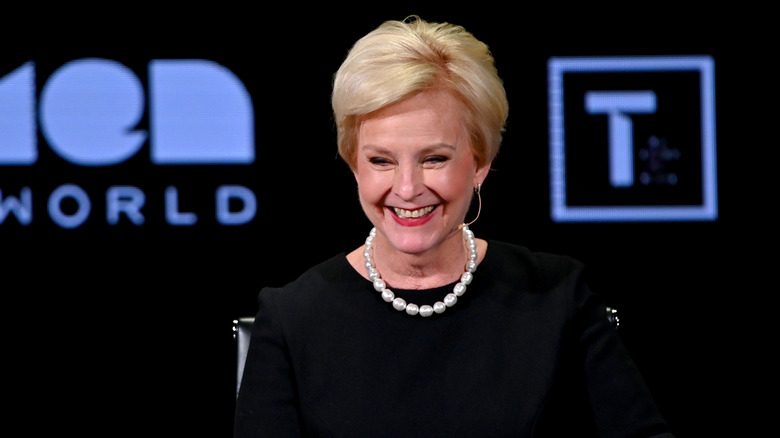 Mike Coppola/Getty Images
Cindy McCain has amassed a considerable fortune, and we're just a little bit jealous of her mega bank account. Celebrity Net Worth shares that she is worth an impressive $400 million. While she's undoubtedly made money because of her late husband's position in politics, most of her fortune comes from her family's business, Hensley & Co. According to The New York Times, Cindy is a chairwoman at the beer wholesaler in Phoenix. The company was the "third-largest Budweiser distributor in the country," back in 2008, and at the time brewed up ... $300 million per year in profits. Cindy "inherited [it] from her father" per NYT. But she also has a few other revenue streams, like authoring the book, "Stronger: Courage, Hope, and Humor in My Life with John McCain." 
Cindy's great success has also awarded her several lovely abodes, including a 5,000 square-foot pad in Phoenix, Ariz., per AZ Central. The home boasts five beds and five baths and, of course, has a pool with a gazebo. She's also owned several other properties in the Phoenix area, per AZ Central, including a 14,000-plus square foot abode which sold for $3.2 million in 2007. Before John McCain died, they also had properties in "La Jolla, California, Coronado, California and Arlington, Virginia." Many also know that the McCains own a 15-acre ranch in Hidden Valley, Ariz. (via NYT). 
Not going to lie; we're pretty impressed!