What Vanessa Huxtable From The Cosby Show Looks Like Today
"The Cosby Show" – following the life of Bill Cosby's Dr. Cliff Huxtable and his family – is one of the most successful sitcoms of all time. Tempestt Bledsoe was the actor who played Vanessa Huxtable, the fourth child of the Huxtable clan, and although she started modeling at a very young age, the wildly popular sitcom was her "first acting audition," as she told The Grio in 2012. Bledsoe looks back fondly on her time as a Huxtable daughter. "We were brought up on a set that is just incomparable as far as what kind of set you would want kids to be on," she told The Grio. "It was the best set in the world." The actor credits Cosby with guiding her during her youth to avoid the pitfalls of being a child star. "Between him and my mom [Willa, a retired teacher], there were no better examples," she told People in 2011. "The focus was always on having a healthy childhood."
Bledsoe juggled her time filming as Vanessa Huxtable and attending college while the show aired, and was able to complete a finance degree from New York University, per People. It was her TV father who allowed her to do both. "Dr. [Bill] Cosby was so wonderful to me to allow me to go to school and work on the show at the same time," she told Access in 2011. Keep reading to find out what happened to Bledsoe after the show was off the air.
Tempestt Bledsoe tried reality TV and more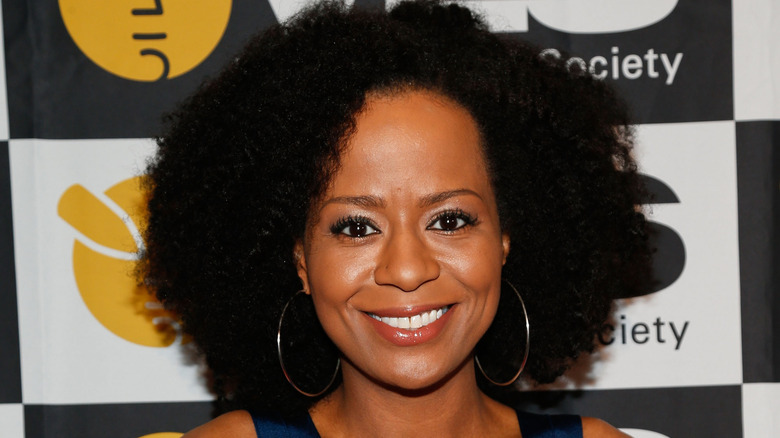 Imeh Akpanudosen/Getty Images
Tempestt Bledsoe took a break from the industry when "The Cosby Show" wrapped up production in 1994. "I never intended to stop [acting] ... I really wanted to just experience something different," she revealed to Access in 2011. By 1996, the actor returned to the small screen, but this time, as the host of her own daytime talk show, "The Tempestt Bledsoe Show." That show was short-lived, but Bledsoe continued acting, and appeared in several episodes of "The Practice" in 1998, per IMDb. Just over a decade later, Bledsoe appeared on television as herself, but this time, it was on a reality show that had a new spin on the "Real Housewives" formula titled, "The House Husbands of Hollywood." The show followed Bledsoe's long-time partner, Daryl M. Bell, whom she met while guest appearing on "A Different World," per the Daily News.
Reality TV wound up being the wrong fit for Bledsoe, as she preferred to keep a low profile. "I'm a little too private for that so it's not my forte," she told CNN in 2012. "[A]s far as talking about my private life and stuff like that, it's not my thing," she added. 
Bledsoe worked alongside Anthony Anderson in 2012 to 2013 as Marny on the sitcom "Guys With Kids." The actor has managed her finances well over her decades in the industry and has a net worth of $6 million, according to Celebrity Net Worth.