The Real Reason Hulk Hogan Almost Didn't Stay In The WWE Hall Of Fame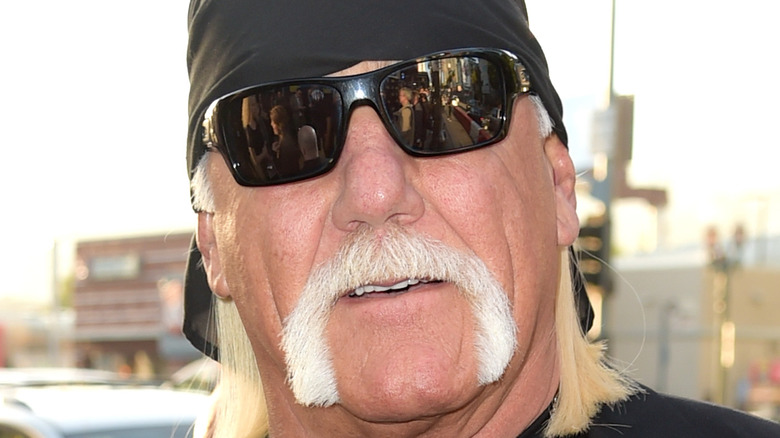 Kevin Winter/Getty Images
Every famous WWE star today owes a debt of gratitude to Hulk Hogan. The man formerly known as Terry Bollea singlehandedly dragged the sport of wrestling into the mainstream, and turned the then-fledgling WWF into the WWE juggernaut that it is today. There wasn't a kid in the 1980s that wasn't part of "Hulkamania," and he was the paragon of the "all-American athlete."
Even an authority like Dwayne "The Rock" Johnson has spoken about the impact Hulk Hogan has had on wrestling. "I gave Hogan the biggest, hardest hug I could and I said 'thank you for passing the torch'. He said, 'you deserve it, brother', or something to that effect. 'Carry it well, like I did when Andre [The Giant] passed me the torch'," he said on his Instagram page on the anniversary of their infamous "Wrestlemania" match.
As legendary as he may be, Hulk Hogan almost didn't stay in the WWE Hall of Fame. So, what really happened? Let's take a look.
Hulk Hogan made some very racist comments that landed him in hot water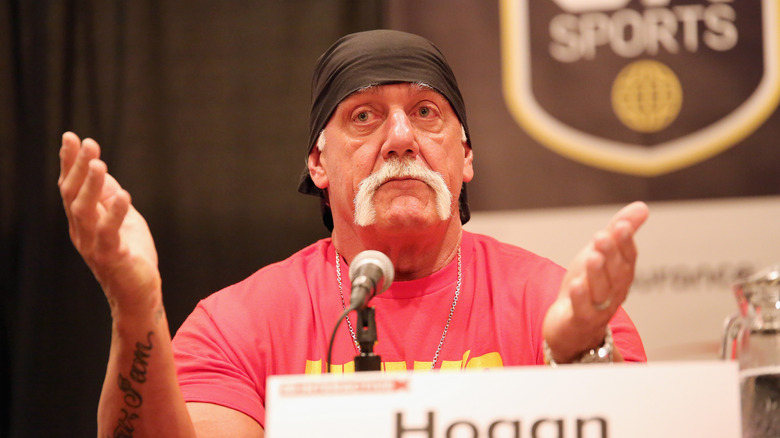 Heather Kennedy/Getty Images
In 2015, after he was caught uttering a racial slur against Black people and it was recorded on tape, Hulk Hogan was suspended from the WWE Hall of Fame. According to Bleacher Report, the organization took all references to the former wrestling superstar off of its website, and they all but made like he never existed. 
Hulk Hogan was remorseful about what he'd done. "It was unacceptable for me to have used that offensive language; there is no excuse for it; and I apologize for having done it," he said, per Bleacher Report.
But three years later, he was reinstated. "This second chance follows Hogan's numerous public apologies and volunteering to work with young people, where he is helping them learn from his mistake," the WWE said in a statement following his reinstatement. The company also restored him to their website.