How Close Are Nicole And Sofia Richie?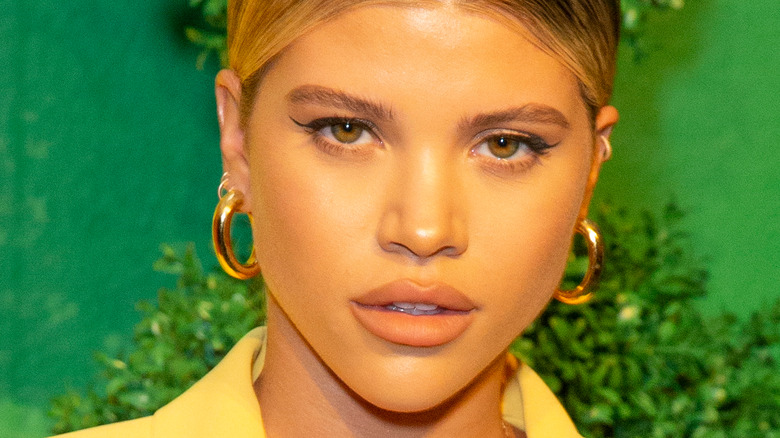 Shutterstock
Nicole Richie became a household name thanks to her participation in the reality television show "The Simple Life," and her younger sister, Sofia Richie, became known thanks to her relationship with another reality television star. And while the two women share a famous dad, Lionel Richie, and a famous last name, not much is known about their relationship and sibling bond.
Although Sofia has certainly gotten a lot of attention for her relationship with "Keeping Up With The Kardashians" star Scott Disick, she has, for the most part, managed to keep her name out of any negative headlines. The same always wasn't true about her sister Nicole, who was once sentenced to four days in jail after she got arrested for driving under the influence, People reported. (Nicole has since become a successful business person who is married with two kids and is proudly sober, FYI.) 
Clearly, Sofia and Nicole haven't always walked the same path, and it's fair to argue their 16-year age gap has played a role in their supposed differences. What's more? "Sofia and Nicole were never super close growing up because they have different mothers," a source claimed to Hollywood Life. So with all that said, many people can't help but wonder: what does Nicole and Sofia Richie's relationship look like today? Keep on reading for the scoop.
Nicole and Sofia's relationship has been renewed
On the surface, Nicole Richie and Sofia Richie appear to have a lot in common. Nicole has connections in the fashion industry thanks to her successful jewelry line, House of Harlow 1960, while Sofia made a name for herself in the modeling industry. But did Sofia's romance with Scott Disick put a wrench in the sisters bonding over their shared interests?
Even though their father, Lionel Richie, openly expressed concern over Sofia's romance with the father-of-three, Nicole kept her distance and never publicly spoke out about the relationship. However, Nicole was reportedly not happy about the situation, with a source telling Us Weekly she was "wary" of the connection. But now that Scott is out of the picture, Nicole and Sofia have worked on their relationship. "Nicole and Sofia have been spending more time together since Sofia started spending less time with Scott," the insider explained to the outlet. "Nicole has always been a rock for Sofia."
The two are seemingly so good, in fact, Nicole even announced on her Instagram in May that the two sisters had spent a lot of time with one another during quarantine. They've also collaborated on a new line called HOHxSOFIA for Revolve, and Sofia appears to be close with Nicole's two kids, Harlow and Sparrow. It sounds like these two are on the right track!