Is Selena Gomez Dating This Famous Film Producer?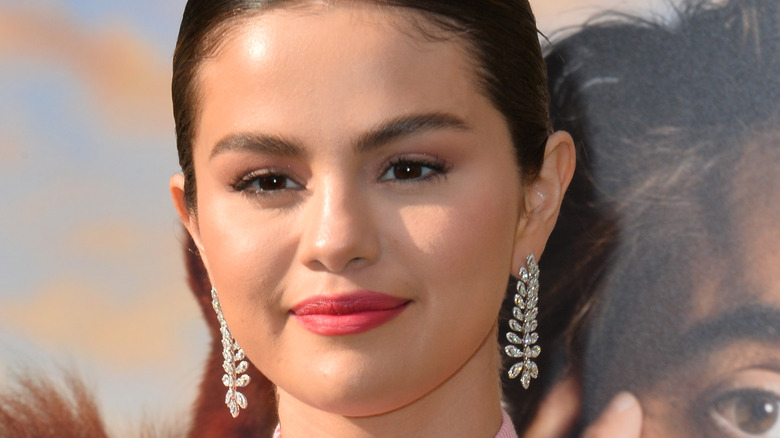 Shutterstock
Multi-hyphenate star Selena Gomez has never shied away from the fact that she feels she's been unlucky in love. Most famously (or infamously, depending on how you look at it), Gomez dated teen heartthrob Justin Bieber for years, and their rollercoaster romance was the stuff of pop culture legend. In January 2017, she began dating "Blinding Lights" singer The Weeknd, but her relationship with Bella Hadid's ex fizzled before the year was up. In good news for fans, the romantic drama only fueled Gomez's creativity. In 2020, she dropped "Boyfriend," a bop featuring lyrics about "wanting a partner, but constantly striking out with the guys she dates" (via Elite Daily). Sound familiar?
"I think most of my experiences in relationships have been cursed," Gomez further shared in a June 2021 interview with Vogue Australia. "I've been way too young to be exposed to certain things when I was in relationships." Referring to the word "Rare" — which is the name of her recent album and makeup line — the singer added, "I guess I needed to find out what that word was for me because I felt so less-than in past relationships and never really felt equal."
But that might all be about to change as eagle-eyed fans spotted Gomez out with a new man in July. Could this be the start of something new?
Selena Gomez and Andrea Iervolino have sparked rumors for years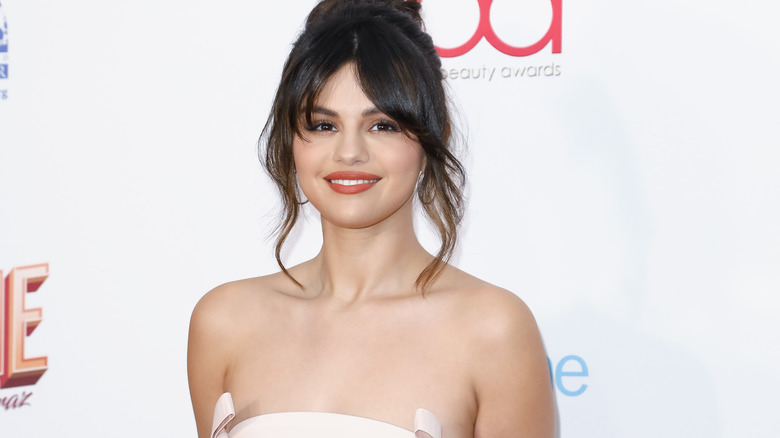 Tibrina Hobson/Getty Images
Selena Gomez celebrated 4th of July weekend by flaunting her "independent" status, or maybe not so much. Per Daily Mail, she made a rare appearance out on a boat with a few of her closest friends, as well as her rumored boyfriend, Italian-Canadian producer Andrea Iervolino. This isn't the first time Gomez has cozied up to the movie man, either!
After meeting on the set of her 2016 film "In Dubious Battle," the pair spent some time together in Italy in 2019, according to HollywoodLife. At the time, a source close to Gomez debunked any relationship rumors, telling the outlet, "Selena and Andrea are nothing more than good friends and there's no romance brewing between them whatsoever. They have worked together in the past and really bonded over the time they've spent while filming."
Still, most people don't exactly jet off to Italy with their "platonic" friend! The insider alluded to this by teasing that while there were no sparks (as of 2019), there was still hope for the future. "Friends definitely wouldn't mind seeing her date someone like Andrea because he's really sweet, he's handsome, smart, successful, in his early 30s ... Selena, like everyone, would like love," the source continued. Currently, Gomez has not been linked with anyone since her latest attempt at reconciliation with Justin Bieber in 2018. Perhaps the time is right for more fireworks in her life (beyond a 4th of July celebration).