Val Kilmer Opens Up About His Past Bad Behavior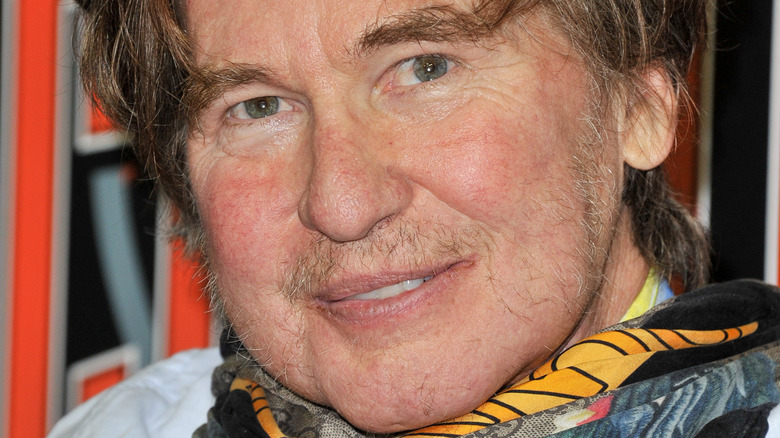 Allen Berezovsky/Getty Images
Actor Val Kilmer wants to tell his story and he's doing so by giving fans an intimate look into his life with his upcoming documentary "Val." In the newly released trailer for the film, the "Top Gun" star explained how he gathered thousands of hours of footage from home movies he personally shot over the years.
The "Batman Forever" actor is sharing glimpses of his life on movie sets, as well as from his childhood. He can be heard saying in a voiceover, "I've lived a magical life and I've captured quite a bit of it." He continued, "I was the first guy I knew to own a video camera. I have thousands of hours of video tapes and film reels that I've shot through my life and career." Kilmer also touches on his throat cancer diagnosis, which he confirmed back in 2017. He explained, "I'm still recovering, and it is difficult to talk and to be understood. But I want to tell my story more than ever."
Kilmer seems excited he finally has the chance to do so and tweeted about the experience of finally releasing his footage, writing, "It feels like yesterday and yet it has been a lifetime. As I write this, my documentary is getting ready to premiere at Festival De Cannes. And as grateful as I am for being selected with this high honor, I look forward most to sharing my life's story with all of you." It appears as part of his story, Kilmer will address his controversial past. 
Val Kilmer admits to behaving poorly and bizarrely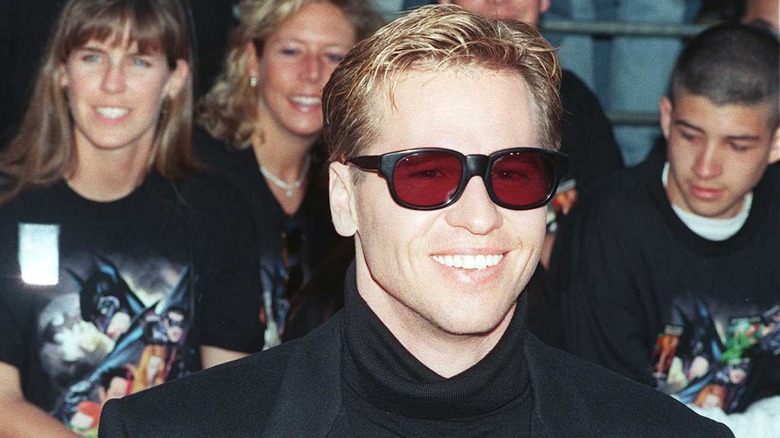 Denny Keeler/Getty Images
In the trailer for his new documentary "Val," actor Val Kilmer opens up about his past bad behavior. "The Doors" star can be heard saying in a voiceover, "I have behaved poorly." He added, "I have behaved bravely, bizarrely to some ... I see myself as a sensitive, intelligent human being but with the soul of a clown."
With that quote being featured in the trailer, it appears that Kilmer may address his reputation in Hollywood for being very difficult to work with. His "Batman Forever" director Joel Schumacher even revealed (via Entertainment Weekly) in 1996 that on set, "He was badly behaved, he was rude and inappropriate. I was forced to tell him that this would not be tolerated for one more second." Executive producer Tim Zinnemann also dished about a time when Kilmer actually burned a cameraman, saying, "Val was sort of teasing him with the end of his cigarette and burned this guy's sideburn."
Kilmer has acknowledged his reputation before and suggested that it may be why his career stalled. He told the New York Times in 2020, "In an unflinching attempt to empower directors, actors and other collaborators to honor the truth and essence of each project, an attempt to breathe Suzukian life into a myriad of Hollywood moments, I had been deemed difficult and alienated the head of every major studio." It seems Kilmer will now have his chance to return to the big screen and explain his past actions on his own terms.