The Truth About Candiace Dillard's Marriage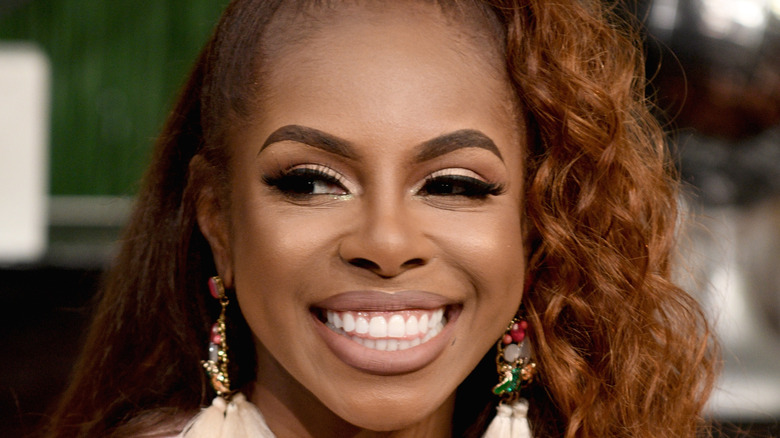 Gary Gershoff/Getty Images
When it comes to "The Real Housewives of Potomac," Candiace Dillard is known for stirring up drama and having somewhat difficult relationships with her co-stars and even her own mother. But the relationship that appears to be the most stable for Candiace is the one with her husband, Chris Bassett.
According to Candiace's Bravo bio, Chris is her "soulmate." The two had met while working in a Washington D.C. restaurant where "they were friends for several years before the courtship blossomed into undeniable love," per Bravo. In 2017, Chris proposed to Candiace in front of their family and friends. She gushed on the show (via People), "To have everyone that I loved there was amazing. It was really special to me that he cared enough to execute my dream." Their drama with wedding planning was a big part of Candiace's first season of "Real Housewives," but it appears the big day went perfectly. The former Miss USA told People, "To be walking towards the man who is going to be your husband? That was such a powerful and incredible feeling ... It was like a dream."
Candiace also opened up about being a step-mom to Chris' three kids from a previous relationship. She explained (via Daily Dish), "Once I knew that I was in love with Chris, I just loved his kids; it was just sort of automatic. They're an extension of him, and because they're an extension of him, they're an extension of me." 
Candiace Dillard wants her marriage to be a positive example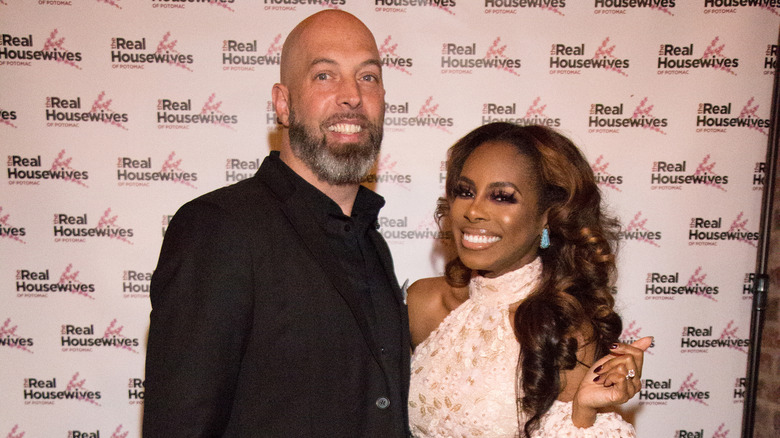 Brian Stukes/Getty Images
It seems that "The Real Housewives of Potomac" star Candiace Dillard is more in love with her husband, Chris Bassett, than ever. She posted a photo of him on her Instagram in March, captioning it, "I didn't actually believe you could love your spouse more as the years go by but would you look at that...I am!!" She added, "You make my world go round. You make me feel safe and protected and loved and like I can do anything."
While Candiace apparently loves to gush about her hubby, she admitted that she was worried about how people would receive their interracial relationship. She revealed (via Daily Dish), "I was nervous about bringing my white boyfriend down to the country, honey. And having him make it through and be received and accepted by my uncles and cousins... but they're accepting and they're loving and if he's a good person...my family accepts them — and my husband is an amazing person."
Candiace hopes that their relationship can be a positive example. She explained (via People), "I would get crazy Facebook messages from Black women asking, 'I'm considering dating outside my race. What is it like dating a white guy?' So I was hoping I'd be able to normalize interracial dating and interracial love." 
It's clear Candiace's marriage is full of just that; love!