The Truth About Ashley Darby And Candiace Dillard's Feud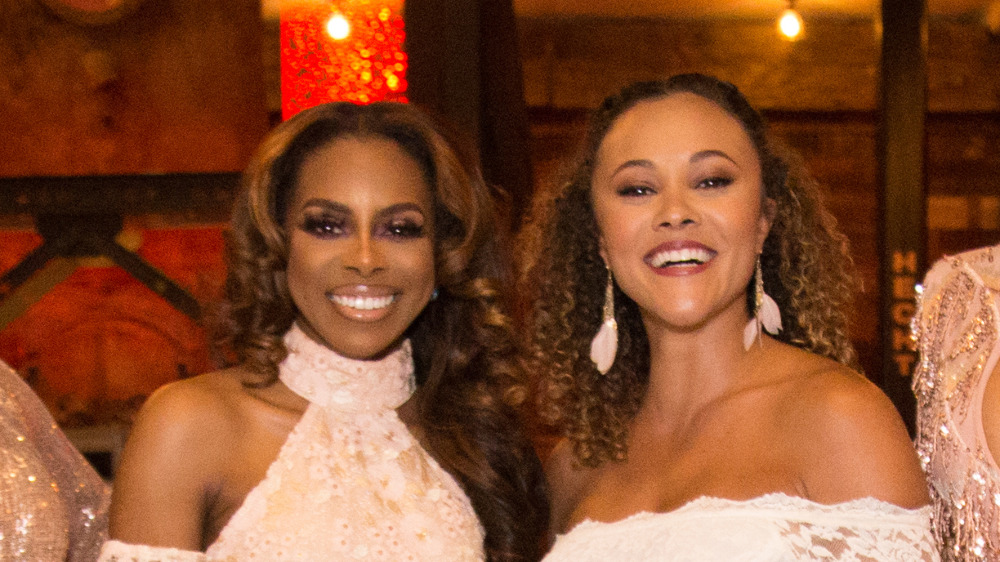 Brian Stukes/Getty Images
For those of you tuning in to the Real Housewives of Potomac every Sunday know how addictive Season 5 season has been — and if you've been watching since Season 3 when Candiace Dillard first appeared on the franchise, you know that her relationship with Ashley Darby has been anything but easy. Despite their issues, the pageant stars' relationship isn't the focal point of this season. Instead, Candiace and Monique Samuels' barn brawl, the climax of Season 5, has taken center stage. And to add fuel to the fire, Ashley's about to find herself on the wrong side of Candiace yet again when, according to the preview for the Nov. 15, 2020 episode, she confesses she wrote a letter in Monique's defense detailing her Candiace's character. 
Lost yet? Below we've compiled a recap of Ashley and Candiace's feud from the beginning so you'll have all the facts.
Candiace Dillard and Ashley Darby's feud spans multiple seasons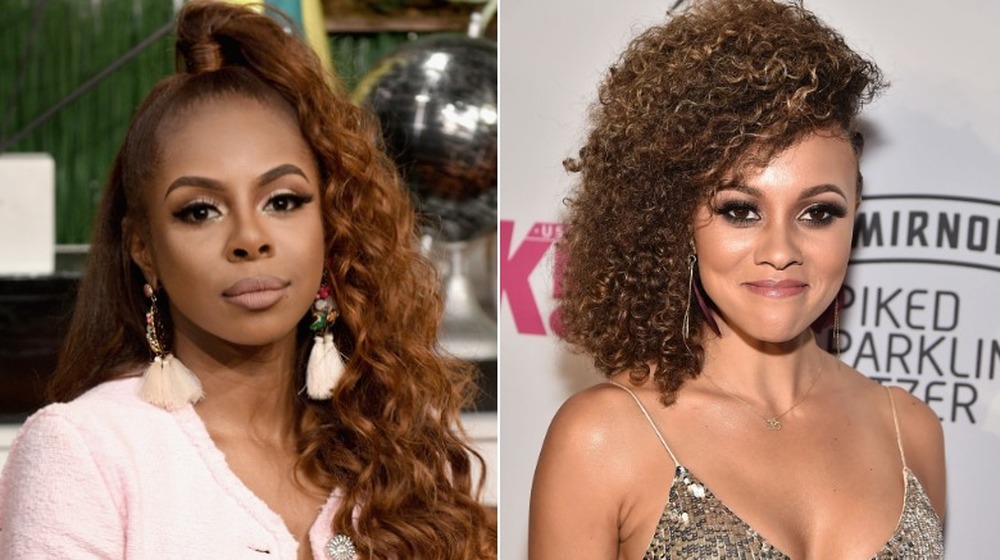 Gary Gershoff, Theo Wargo/Getty Images
Early on in Season 4, on a cast trip to New Orleans, Candiace Dillard questioned Ashley Darby's desire to get pregnant and said Ashley "shouldn't be drinking" if she's serious about getting pregnant, as per People. Ashley snapped at Candiace, telling her she shouldn't be so critical of her as she recently suffered a miscarriage, Yahoo! reported. Their friendship continued to fizzle as Candiace continued to question the legitimacy of Ashley's journey to motherhood. At Monique Samuels' party, Ashley made a speech about her own miscarriage, which was again met with skepticism by Candiace, as per Reality Blurb.
Their feud came to a head at Candiace's house when Ashley confronted her about what she'd said to the other women about her pregnancy journey. The two women entered a screaming match with Ashley accusing making snide comments about Candiace sharing a mortgage with her mom. Things escalated quickly and ended with Candiace holding a butter knife in Ashley's face and kicking her out of her house, according to Reality Blurb. When news broke of Michael Darby's alleged sexual assault of one of the show's cameramen, Candiace wasted no time gossiping, driving an even bigger wedge between the pair. However, on a cast trip to the Cayman Islands, the two shared an intimate moment on the beach and discussed what went wrong in their relationship and they apologized to each other for the hurtful things they both said, according to Bravo.
Ashley Darby and Candiace Dillard's feud exploded on Twitter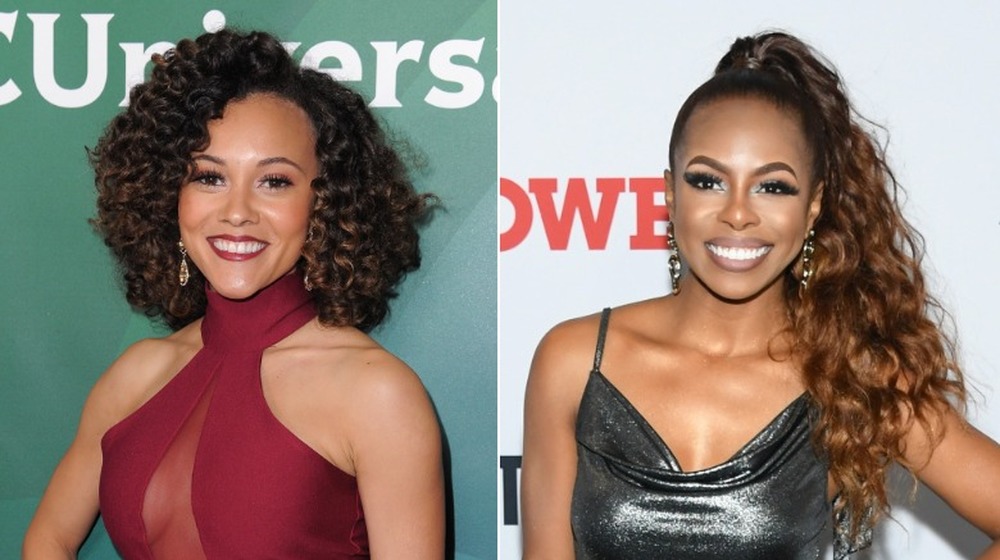 Paul Morigi/Getty Images
Candiace Dillard's husband, Chris, tweeted after an episode of RHOP from Season 4 that he agreed with his wife's comments about Ashley's drinking habits while trying to get pregnant. Ashley clapped back on the social media platform, causing Candiace to jump in and defend her husband, tweeting, "Let me tell you something. I'm trying to spare your weak a** tonight but my hub isn't who you want." She went on to criticize Ashley's forehead and made a racial comment (the two women are both Black and married to white men).  
Ashley came back for more, replying, "Tell your 'hub' not to type my name on Twitter & there won't be any problems. Secondly, we're both married to white men so take your color complex elsewhere. Stop worrying about my forehead and be more concerned about that dry hay on your head." The heated exchange came to an end with Candiace tweeting, "This is the last time I'm coming down here to your tent. I don't have to ask my white husband for an allowance nor did I lay on my back to get the lifestyle you so desperately try to hold on to. And yes my natural ALL BLACK hair gets dry sometimes. 2 cheers for yo white daddy."
Will the pair be able to weather the impending storm? Only time will tell.