What We Know About Dua Lipa's First Acting Role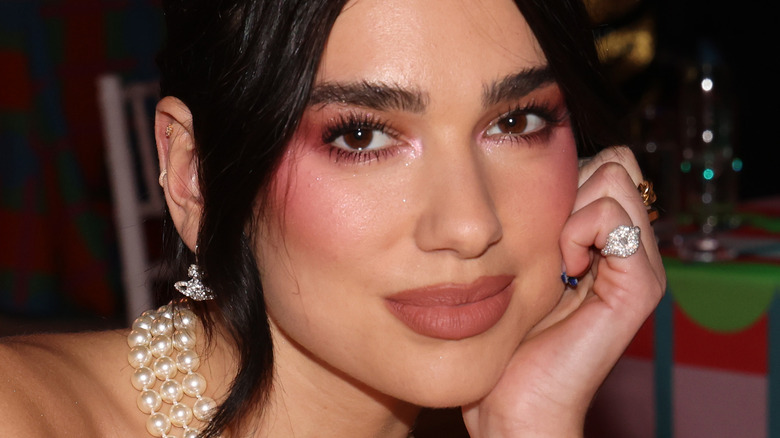 Jmenternational/Getty Images
She is currently the face of YSL's Libre fragrance and also busy dominating the charts with her pop bangers. With many music awards that keep getting added to her trophy collection, what could be next for British star Dua Lipa? Acting, of course.
As previously reported by Nicki Swift, the "Don't Start Now" hitmaker recently expressed she was interested in pursuing a career as an actor. "I would really like to. It is something I'm definitely up for exploring and figuring it out, maybe with a small role first," the Grammy Award winner said (via The Sun), adding, "I've become a bit more confident in myself." Lipa also explained how her music videos impacted this trajectory. "I've done a little bit here and there, so I feel I've discovered the side of acting within music videos," she continued. "I am quite intrigued and excited about the prospect of doing something else at some point."
Lipa has experience writing songs for movies, but has never played a role in one before. In 2018, she released "Swan Song" for "Alita: Battle Angel" while dropping "Can They Hear Us" for "Gully" earlier this year. With that being said, it seems Dua Lipa is ready to kickstart her acting career with a star-studded cast. Keep reading to find out more.
Dua Lipa will be acting beside some very famous faces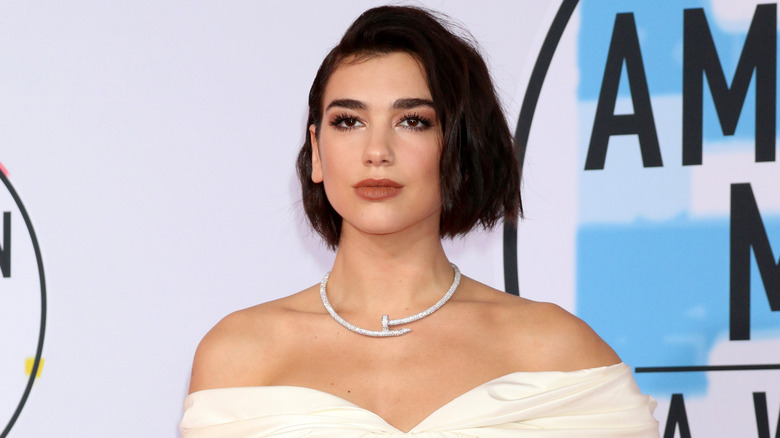 Shutterstock
According to Screen Daily, director Matthew Vaughn has signed up a cast of high-profile stars for his upcoming franchise film "Argylle." The movie is set to be produced by Vaughn's U.K. company, Marv, who will start to film this summer in August.
Chart-topping entertainer Dua Lipa will make her acting debut and is just one of the many famous faces who will star in the film. Joining her will be Henry Cavill, Sam Rockwell, Bryce Dallas Howard, Bryan Cranston, Catherine O'Hara, John Cena, and Samuel L. Jackson. Not only will Lipa be playing a role, but she will also be releasing original music for the title track and score. It is unknown what part she will play and how much she will feature in the film, but it sounds like an exciting gig!
As noted by Screen Daily, "Argylle" is based on Ellie Conway's debut novel of the same name, which is scheduled to be published in 2022. The script will be written by Jason Fuchs and produced by Vaughn's regular collaborators Adam Bohling and David Reid.