The Strange Thing Tiffany Haddish Just Credited Nicolas Cage With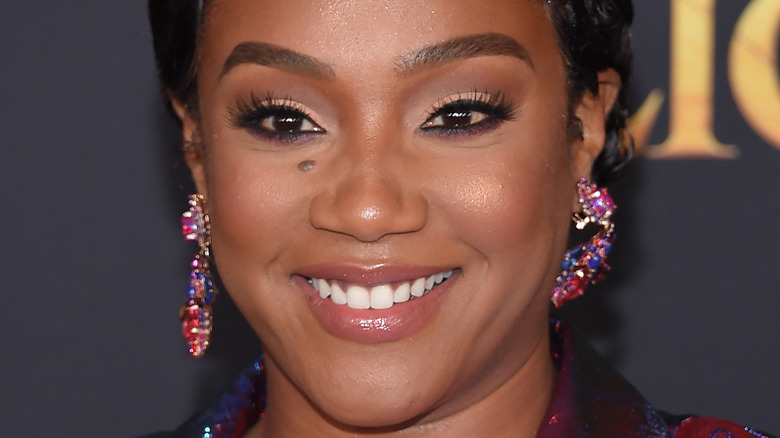 Shutterstock
We, as a society, have a lot of things we should be grateful to Nicolas Cage for. This iconic scene from the movie "Moonstruck," the line "I'm gonna steal the Declaration of Independence," and weird haircut representation. And some of us, such as Tiffany Haddish, have the actor to thank for more ~personal~ reasons.
Haddish and Cage star together in the upcoming movie, "The Unbearable Weight of Massive Talent," and in an interview with NPR, Haddish explained how she just had to confess something to the actor when they first met. "You could tell he was getting irritated, and I was like, 'Look, I'm really intimidated by you, and I need to tell you something,'" she said. "'I have to tell you this story, man, and once I tell you this story, it'll be fine.'"
If you know anything about Haddish, you know that you never know what she's going to say next. Scroll on for the big reveal.
Tiffany Haddish had to tell Nic Cage this story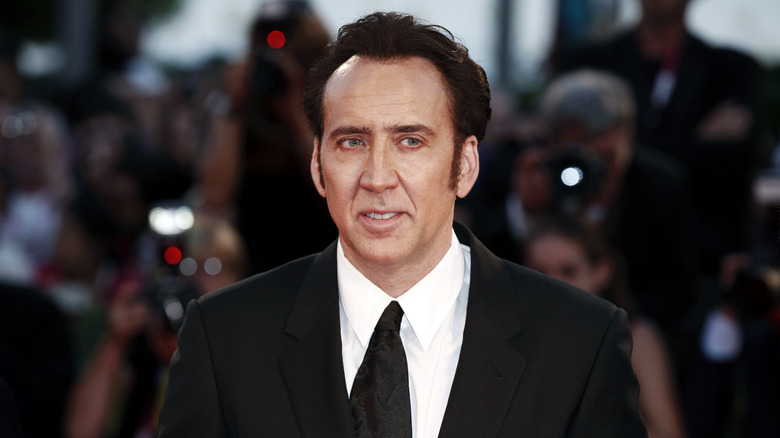 Shutterstock
It turns out Tiffany Haddish had her first orgasm while making out on a date in an empty movie theater screening "Face/Off." Who among us?
"As I was achieving a momentous moment that I had never experienced in my life, I open my eyes, and the eyes of Nicolas Cage are looking into my eyes super big. And that was my first big O," Haddish explained to Sam Sanders for the NPR podcast "It's Been a Minute." She continued, "So now I'm standing across from this man with those same big old eyeballs ... All I can think about is the guy that I went to the movies with and how we were making out and then that feeling, and then how weird I feel remembering this in front of him."
Haddish said she just had to get this off her chest so that it could finally go away. Luckily, Cage thought the story was hilarious, and the ice between the two actors was finally broken. In the interview, Haddish also said that working with Cage was "mind-blowing." "He's good at what he does," she concluded.