Tiffany Haddish Took This Relationship Advice From A Fan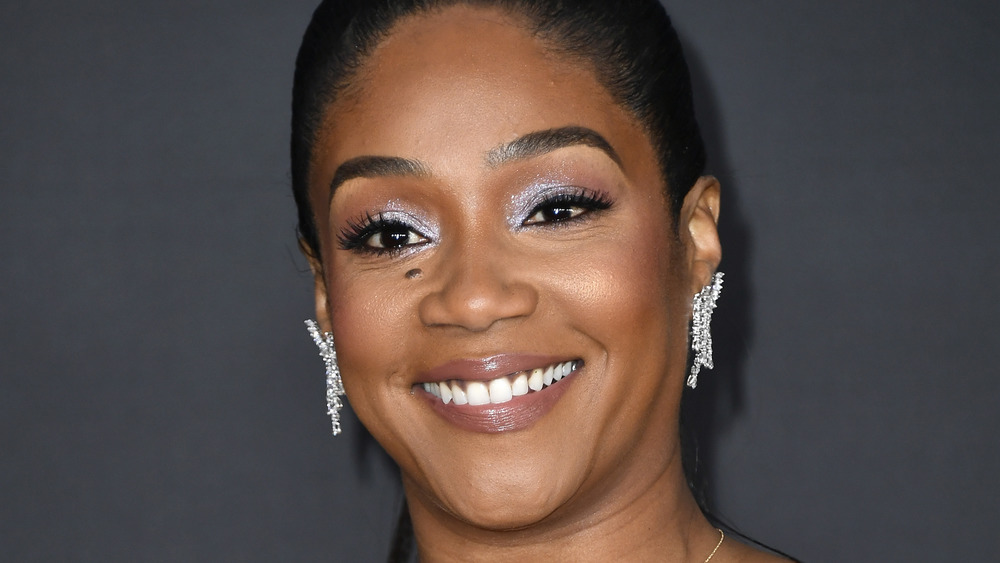 Frazer Harrison/Getty Images
Even celebrities in relationships could use a little relationship advice. Although Tiffany Haddish and Common's romance began in quarantine in 2020, the couple is not afraid to take a few pointers to spice up their relationship. Interestingly enough, Haddish is not taking relationship advice from a therapist for Valentine's Day. Instead, during a February 2021 interview, the Girls Trip star revealed that a 67-year-old fan wrote to her, offering a few essential tips for long-lasting relationships, including how to keep the flame burning and how to handle arguments.
"She said she was single and she gave me all the tips that she wish somebody would have told her when she was dating [and] when she got married," Haddish said during an episode of People Every Day. "...That would have probably made her marriage last longer and would have made it easier for her." Out of the useful tips shared by the fan, however, Haddish says there is one in particular that she has been using on Common.
A fan advised Tiffany Haddish to avoid doing this in front of her lover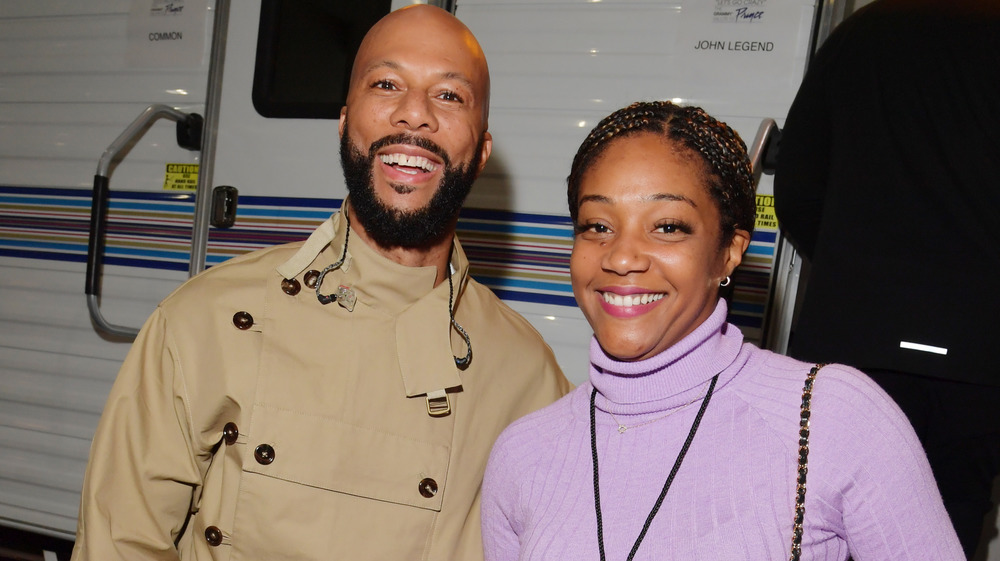 Lester Cohen/Getty Images
Clearly, Tiffany Haddish's fans know how to give great relationship advice. The comedian told People her favorite pieces of advice from the 67-year-old about making her relationship last with boyfriend Common. "'When you have an argument with him, express how you feel,'" Haddish recalls. "'You don't got to scream at him, but express how you feel and then shut up.'" Additionally, there was another interesting tip to keep the spice in her relationship. "'Don't walk around naked — make him work for it,'" Haddish continued. "She's like, 'Always wear a nightgown to bed. Never go to bed naked — make him work to see you naked.'"
When asked if she has applied any of the advice given to her, Haddish said she "think[s] they're working" on her beau. As for Valentine's Day, Haddish and the "A Place in This World" rapper are approaching it like a regular day. "I'm not going to let society tell me what day I'm supposed to be loving on somebody," the Nobody's Fool star explained. "If somebody's supposed to be loving on me, that needs to happen on a daily basis."